Solar Impulse Efficient Solutions at COP24
"Enough with the problems. Now, let's talk about the solutions" declared Bertrand Piccard as he opened the Solar Impulse Action Hub event. This amphitheatre located right at the entrance of COP24 has been one of the conference's main attractions, hosting side-events to showcase climate action initiatives, since its inauguration by Governor Arnold Schwarzenegger and Ms. Hindou Omarou Brahim on December 3rd.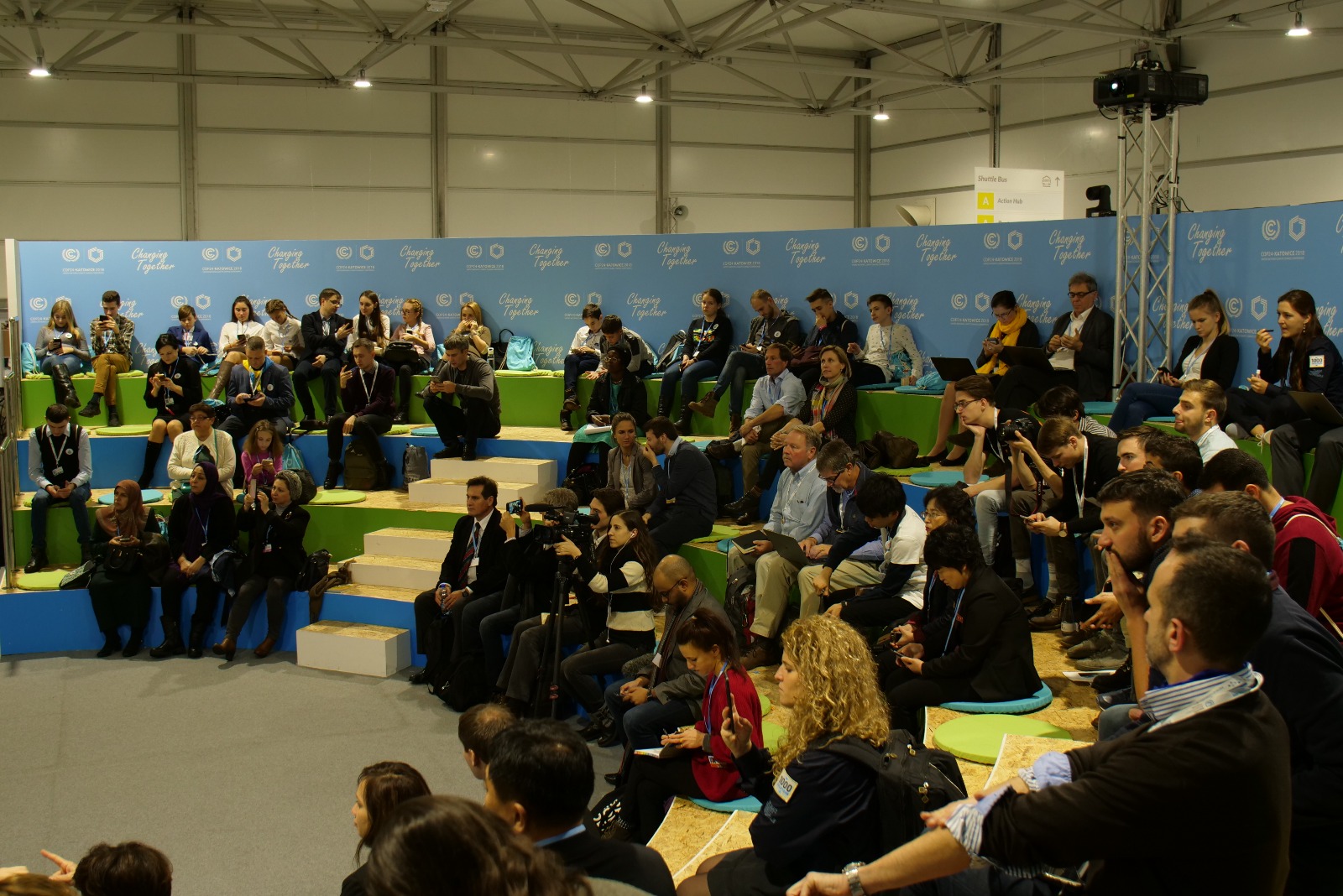 No other location would have been better for Bertrand Piccard, Chairman of the Solar Impulse Foundation, to demonstrate his key message: the fight to lower our carbon emissions is no longer a constraint, but has become a huge economic opportunity. Thanks to UNFCCC, the Solar Impulse Foundation had the opportunity to host its solutions' pitching event there on December 5th and December 6th.
The Solar Impulse Efficient Solutions at COP24:
iNex Circular, An open data digital platform to connect local waste producers with buyers of recycled raw materials.
Bound4blue, a rigid wingsail system for fuel efficiency in the shipping industry.
Eco Wave Power, a near-shore wave energy capture technology.
oGoxe, a flood alert and forecasting solution via a smart device.
hiLyte, a refillable iron battery providing clean, affordable and on-demand energy for off-grid communities.
Animeo Connect, a facade shading management solution for increased energy savings in buildings
EP Tender, a range extender for electric vehicles unlocking affordable and convenient long-distance travel.
"This is exactly the type of message of hope we need to hear" said a State delegation member as the event closed. Unlike many events at COP, the pitches brought together all types of participants, such as government officials, corporates, IGO observers, media and students.
The event was obviously a perfect way for the Solar Impulse Foundation to deliver its message but more importantly, it was a big opportunity for solutions. "This has been an amazing opportunity for us. I was interviewed by Radio France Internationale, BBC, and NTV Kenya!" said Briac Barthes, cofounder of hiLyte.
This has also been an opportunity for us to promote inclusivity in the clean energy transition by promoting women entrepreneurs in the cleantech sector. As stated in The Beam's report of the event, we were particularly proud to have a majority of solutions presented by women, in a field often over-represented by men.
"I don't like to talk about 2050 goals, we have to act today and initiatives around the world are showing already that change is possible" concluded Bertrand Piccard, in a clear message to COP24 negotiators.
You can watch the full events here:
Solar Impulse Solutions, December 05th:
December 06th