02
Customers can rent a light trailer on-demand, immediately adding a further 60 kWh capacity to their vehicle, without impacting its payload.
Incredibly versatile, Tenders – as the light trailers are known - are powered by battery, hydrogen, inductive road or gasoline, depending on infrastructure and available technologies. They are attached by a tow bar installed on vehicles. Users are able to book a Tender in advance and pick it up on the day they need it just before they join the motorway. Once they get close to their final destination, the user simply drops it at another rental point.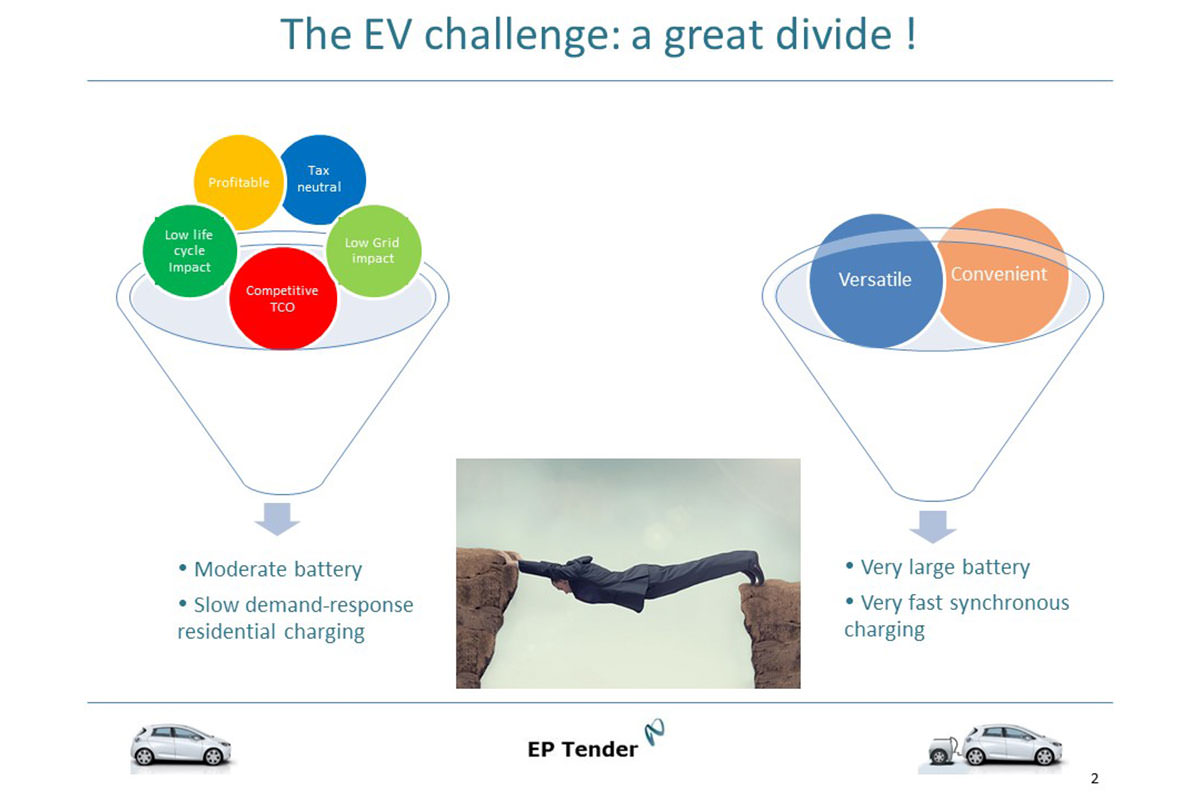 03
Key features
•

Deals with one of the key constraints and concerns of potential and existing EV owners

•

EV Range extending as a service, on a pay per use basis

•

Minimizing the life cycle footprint of EVs with a moderate battery

•

Add-on battery is swappable when depleted

•

The transition to EV will reduce particles and NOx emissions in cities. Keeping battery size at a measured level, contributes proportionally to reduce human toxicity and photochemical oxidant impacts
04
Profitability
•

Peace of mind afforded by service makes EV's more attractive and affordable to consumers, allowing them to purchase a vehicle with the range they need for the vast majority of the time, with an option for those occasions when they need greater range
05
Categories of Application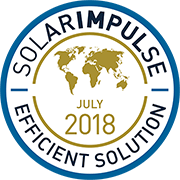 Company Profile

Headquarters
78300 Poissy, France
SDG's of Application
Maturity Stage
Medium and large scale commercialization
Small scale commercialization
Initial market commercialization
Prototype testing in the real world
Prototype testing 1:1 in the lab
Looking For
Networking Partner
European Union


The EU, through its funding programmes, supports the development of innovations and technologies that help combat climate change, protect the environment and ensure a sustainable development and growth.
InnoEnergy


InnoEnergy supports and invests in innovation at every stage of the journey – from classroom to end-customer.
The information set out above, is solely for the purposes of information and the Solar Impulse Foundation does not provide any guarantee as to its authenticity, completeness or accuracy. This information does not constitute investment advice or a recommendation to buy into, transact or to enter into any agreement with any of the parties or persons mentioned above. Potential investors or interested parties are solely responsible for their investment or business decisions and for performing any due diligence required by the circumstances.