02
Bringing aviation technology to shipping via a new foldable wingsail designed to reduce fuel consumption and pollutant emissions of maritime transport in existing and newly built vessels.
The shipping industry transports 90% of the world's cargo, resulting in enormous air pollution impacts. Designed as an engine assist technology, the rigid wingsail system is completely foldable to the ship's deck to avoid safety issues during harsh weather conditions or during loading/unloading operations. It is fully automated - no extra crew required - and will orient itself to maximize performances for any wind direction. As a result the wingsails thrust capacity is ten times higher than that of traditional sails and other existing novel designs. By generating effective thrust from wind power, Bound4blue's rigid wingsails allow vessels to operate at their nominal service speed with reduced engine propulsion, thereby lowering fuel consumption and polluting less.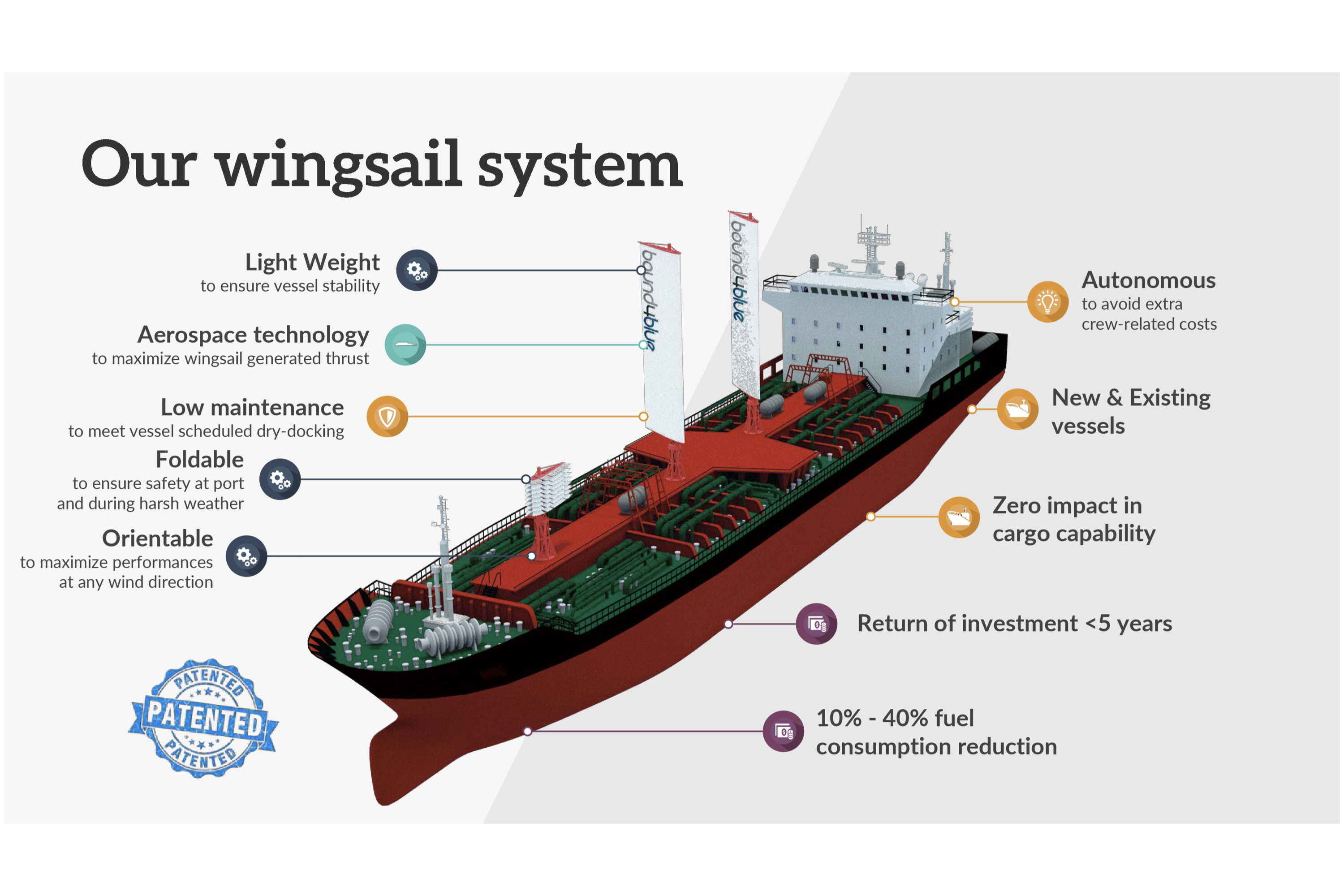 03
Key features
•

Emission reduction between 10% to 30%

•

Flexibility: Foldable, orientable and scalable system

•

Zero impact on cargo capability

•

Low maintenance
04
Profitability
•

Payback period under 5 years depending on size of ship

•

Reduced fuel consumption and thus lower costs

•

Job-creation (including highly-qualified engineers) for manufacturing and integration of the solution
05
Categories of Application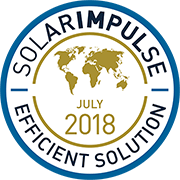 Company Profile

Headquarters
08191 Rubí, Barcelona, Spain
SDG's of Application
Maturity Stage
Medium and large scale commercialization
Small scale commercialization
Initial market commercialization
Prototype testing in the real world
Prototype testing 1:1 in the lab
Looking For
The information set out above, is solely for the purposes of information and the Solar Impulse Foundation does not provide any guarantee as to its authenticity, completeness or accuracy. This information does not constitute investment advice or a recommendation to buy into, transact or to enter into any agreement with any of the parties or persons mentioned above. Potential investors or interested parties are solely responsible for their investment or business decisions and for performing any due diligence required by the circumstances.