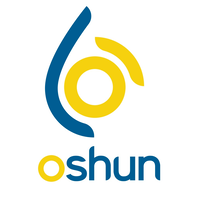 Contact information
About the company
Type
Company
Members type
innovator

Headquarters
13100 Saint-Antonin-sur-Bayon, France
Company size
20
Founders
Jean-Marc PHILIP
Founded
2017
SDG's
Social

Website
oshunconnect.com
Alliance member
Oshun
---
Oshun, created in October 2017, carries the ambition to provide drinking water supply solutions in developing countries.
More than 150 water treatment machines developed by Oshun, simple to transport and maintain and self-sufficient in energy, are now in operation in twenty countries. They allow the clarification by filtration and disinfection by UVc lamp of rainwater, boreholes, water networks ...
In a sustainable social entrepreneurship approach, Oshun has also equipped and franchised thirty water kiosks in Senegal. To ensure the sustainability of the kiosks and to monitor the impact of the implementation of the water production system, Oshun has developed a connectivity solution. This allows instant supervision, remote management and predictive maintenance of the device on which it is installed and to ensure perfect operation.