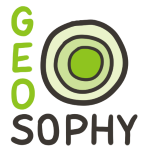 Contact information
About the company
Type
Startup or self-employed
Members type
innovator

Headquarters
94240 L'Haÿ-les-Roses, France
Company size
3
Founders
Quentin Barral, Alice Chougnet
Founded
2018
SDG's
Social

Website
geosophy.io
Alliance member
Geosophy
---
We empower building owners by defining the best strategy of value-creation for their geo-energy resources.
At depths between 10m to a few 100 m, the temperature of the ground remains undisturbed all year, at a typical value of 12 to 15°C. This geo-energy can be used for direct "free" cooling of buildings, and low consumption heating in winter thanks to a heat pump. However this local and renewable energy is insufficiently deployed in several European countries like France, mainly because owners are not aware of their underground resources. At Geosophy, we develop Physics and financial models, using data science and machine learning techniques to automatize and refine feasibility studies of geo-energy installations. We are therefore able to assess geo-energy potential of buildings, both on technical and commercial aspects, at park or building level.
Description
At park or building level, we evaluate the geo-energy potential, using both technical and commercial aspects.
The geo-energy potential takes into account : - a technical Indicator based on underground resources, their match with building needs for heating and cooling and an assessment of the implementation feasibility - a commercial Indicator based on investment level, ROI, and real estate value creation Opportunity. At park level, these indicators enable a ranking of buildings to establish a strategy of implementation. At building level, its refined version drives a decision of investment.
---