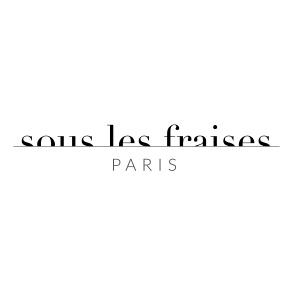 Contact information
About the company
Type
Startup or self-employed
Members type
innovator

Headquarters
75008 Paris, France
Company size
15
Founders
Yohan Hubert
Founded
2014
SDG's
Clean water and sanitation
Industry, innovation and infrastructure
Sustainable cities and communities
Responsible consumption and production
Documents

SLF_Plaquette présentation 2018
Références SLF_2018
Website
souslesfraises.com
Alliance member
Sous Les Fraises
---
Sous les fraises is a pioneer company specializing in the organic food production in an urban area. Sous les fraises is an expert company in design, construction and operation of vertical vegetable farms dedicated to the organic production of edible plants in urban areas. It combines a revegetation service with a production of fresh and high quality food, from the valuation and optimization of available resources - residual surfaces, water, waste - in the city.
Its first projects in Paris are integrated in the context of the call for projects «Innovative Vegetation» supported by the City of Paris and the Paris Region Lab. A production site over 1000 m² was created in June 2015 in the 9th arrondissement of Paris. "Sous les Fraises" today manages more than 10 000 m² of biodiversity across France (Paris, Lyon, Marseille, Annecy), until being courted internationally. Today "Sous les Fraises" is the only French player which has already deployed real vegetable farms on the roofs and facades of buildings. Resulting from a continuous collaborative research between agronomists, architects, chefs and city-dwellers, the company now groups around ten collaborators with complementary skills : architects, urban planners, computer scientists, engineers, landscapers, biologists, market gardeners and a network of professionals who accompany in the realization of its projects. This multidisciplinary approach allows "Sous les Fraises" to design turnkey projects, tailored to economic models, anchored in their territory. Sous les Fraises" dedicates an important part of its activity to the R & D of biotechnologies adapted to the built environment, engaged in the culture of the plants, the management of water and waste. By combining innovation and sustainability, it participates in the evolution of urban metabolism and stimulates local economic dynamism by recreating a rich and fertile environment. Our know-how comes from our agronomic experience allowing us to pursue the organic vegetable farming of rare and/or forgotten exotic plants. In fact, the fruit of our labor enables us to offer 300+ varieties of aromatic plants, edible flowers, vegetables, and small fruits all grown for their taste and character.
FarmHouse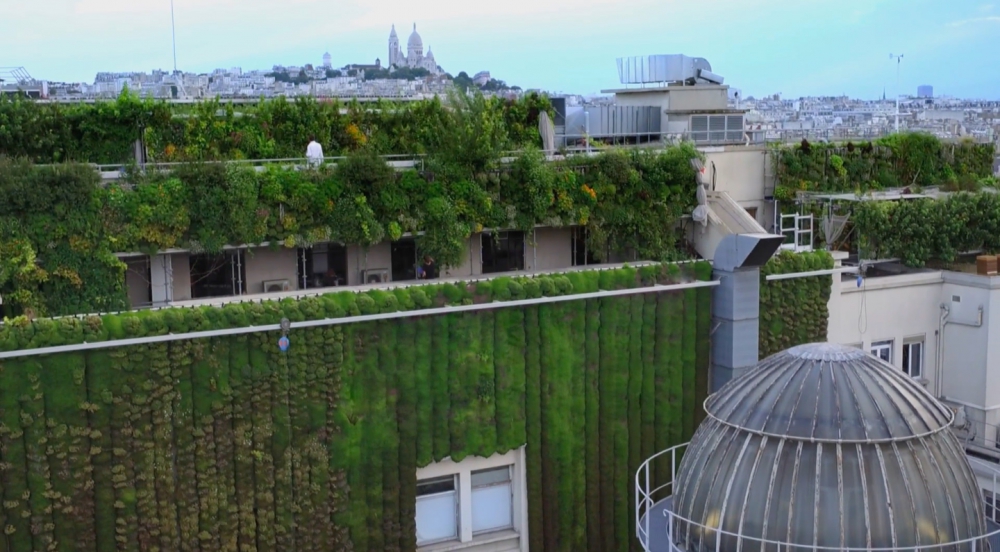 Description
FarmHouse is a place of life suspended above the city. It is an invitation to decelerate, to rejuvenate with nature.
Our goal is to federate energies, in order to build sustainable territories and a food model, based on respect for the human being and the environment and which contribute to the resilience of our cities. An economical and low carbon approach : - Urban permaculture : Crop management is based on the principles of urban permaculture: no chemicals, local recycling of waste and available resources. 100% healthy and organic local food production, valued in ultra-short distribution circuits. - Rational management of resources : The irrigation management system operates in a closed circuit to ensure the saving management system of the resource. The remote monitoring automaton regulates irrigation according to the climate. Green and organic waste is composted and fertilizes plantations. - Biosourced materials : Vegetable structure's support favor biosourced materials from local sectors: wood / sheep wool /hemp / recycled fibers /plants. The interior fittings are part of the same quality approach. - Management of the water resource : Rainwater is only a complementary source of water for crop irrigation. Biofiltration of greywater in situ is the answer to have a water resource available in large quantities on a continuous basis: through the implementation of a passive mechanization, the ecosystem present in the cultures transforms the residual materials into greywater. The treated water is then available for new uses. Configured as a closed-loop irrigation system, managed by an automated remote management system for irrigation and nutrition cycles, combined with hygrometry sensors, water resource management is optimized, precise and saved. - Rainwater abatement : The culture's support used generates a buffer effect on rainwater, through its collection capacity, its retention capacity and its evaporation capacity. The combination of the growing medium and the vegetal mass helps to achieve the regulatory goals of abatement. - Local valorization of organic waste : Organic waste will be composted on site. The obtained compost, of first quality, will constitute a fertilizer available for the cultures. Other waste will be sorted and valorized in the specialized sectors to find a new life. - Island of urban coolness : The vertical membrane culture mode optimizes the plant mass and promotes the exchange between water and air flows. It slows down and disperses the airflow, contributes to the cooling of the site by increasing the rate of hygrometry by evaporation and evapotranspiration of plants. - Bioclimatic space : The culture mode on a vertical vegetated support creates a powerful sound screen and regulates drafts. Plants produce oxygen and absorb carbon dioxide. The ensemble creates a bioclimatic space that is protective, immersive and multisensory and invites new experiences. - Local biodiversity : The mode of organic cultivation stimulates the local biodiversity, in an integrated biological protection: healthy protection of the cultures by the use of natural mechanisms : associations of cultures, introduction of auxiliaries of culture. Installation of hives to promote pollination.
Available in
France,
Categories of application
Clean water and sanitation, Industry, innovation and infrastructure, Sustainable cities and communities, Responsible consumption and production
Sector of application
Water treatment, Industrial processes, Urban and inter-urban mobility, Communities infrastructures, Building and shelters, Agriculture and farming for food production, Circular economy of solid wastes, Primary resources management
Status
Implemented
---