Contact information
About the company
Type
Company
Members type
innovator

Headquarters
31300 Toulouse, France
Company size
7
Founders
LIONEL BATAILLE - JEAN LOUIS JUILLARD
Founded
2014
SDG's
Website
coldinnov.com
Alliance member
ColdInnov
---
Our breakthrough innovation turns waste heat into sustainable cooling by using a thermochemical reaction and ammonia
Our solution: drawing cold from waste heat! The refrigeration technology developed and patented by COLDINNOV is based on a thermochemical solid/gas adsorption reaction using ammonia (NH3). Unlike the HFC and HCFC gases used today, ammonia is a natural refrigerant that has no effect on global warming or the ozone layer. Our solution removes the need for an electricity-intensive compressor which is replaced by a static reactor powered by waste or renewable heat. COLDINNOV is also well-known for its FREECOLD solar refrigeration brand. Made in France, our products are intended for the development of autonomous refrigeration infrastructures in regions with little to no connection to the electricity grid, or benefiting from strong sunshine. We offer a whole range of solar cold rooms, milk tanks, air conditioners, refrigerators and freezers. They operate either only from direct solar photovoltaic energy, or by a mix of solar power, batteries and grid when it is available. This allows FREECOLD products to better adapt to local needs and constraints.
Cooling using waste or renewable heat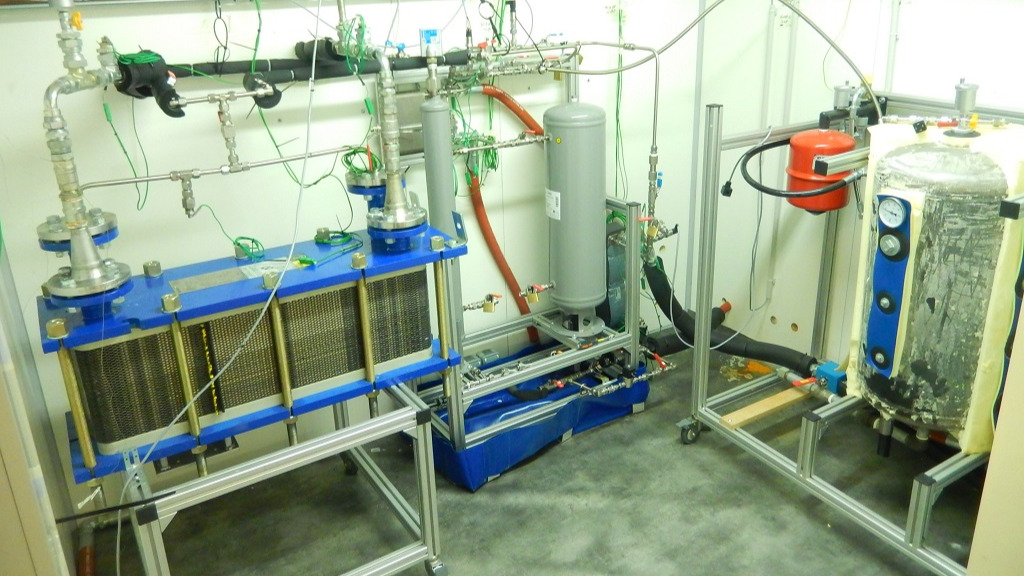 Description
Our patented technology turns waste heat into cold using a thermochemical solid-gas reaction and saves 80% electricity.
COLDINNOV is developing a patented breakthrough innovation in sustainable cold production. Our thermochemical solid / gas process uses waste heat as a primary source of energy to produce cooling. This technology is based on the adsorption of ammonia by a solid reagent developed by COLDINNOV, in a reactor Our technology's main asset is that instead of a noisy compressor running on electricity, we use a silent reactor running on free waste or renewable heat! This is why we save more than 80% of energy compared to a compression system. We also use a natural refrigerant with no impact on climate change or the ozone layer: ammonia. As there are no moving parts in the reactor, we reduce the maintenance costs of the refrigeration system. Since we developped two different types of reactors, we can either directly convert heat into cold or store it in a chemical way. The COLDINNOV system can be integrated wherever there is a source of heat to be exploited, both in static cooling and mobile refrigeration applications. In particular, we aim at developping our process for industrial process cooling, air conditioning, valorization of the heat resulting from biogas combustion, refrigerated transport by road, rail or sea…
Available in
R̩union, Mayotte, French Guiana, Guadeloupe, Martinique, France,
Status
Tested implementation
---