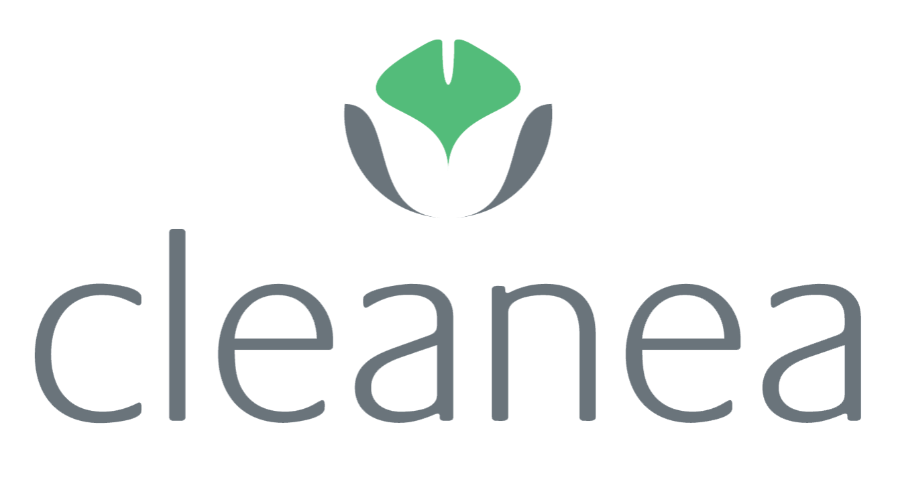 Contact information
About the company
Type
Company
Members type
innovator

Headquarters
92800 Puteaux, France
Company size
6
Founders
Jean-Christophe Pruvost
Founded
2009
SDG's
Clean water and sanitation
Industry, innovation and infrastructure
Social

Documents

Produce our own detergents
Website
cleanea.com
Alliance member
Cleanea
---
When water becomes detergents: A new type of cleaner generated In Situ to protect your health and the environment.
Cleanea's technology uses only salt, water and electricity to produce ecological disinfectant and degreaser through an electrolysis process. It enables professionals to only use the amount of products they need, protect their employees' health from harmful VOCs and chemical misuses while combating climate change by eliminating all the logistic and not producing polluted effluent
Europa V5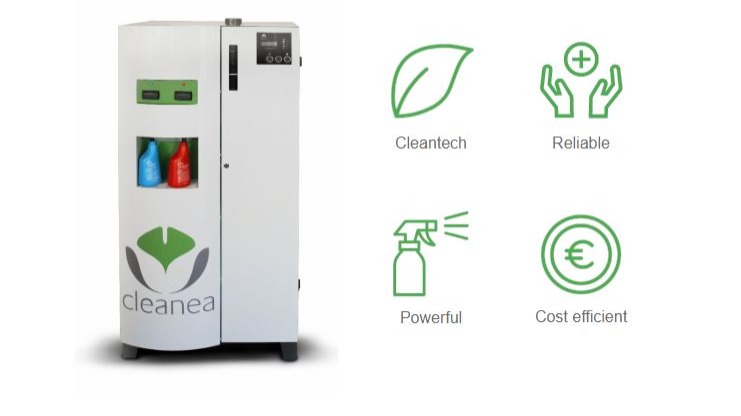 Description
Cleanea's technology produces ecological disinfectant and degreaser through an electrolysis process.
Europa V5: Production of detergents by an electrolysis process Electrolysis is a well-known technology: Salt, water and electricity produce an anionic solution HClO and a cationic solution NaOH. Yet our breakthrough consists on introducing a patented technology, so that every chemical can be isolated. This is why Cleanea's final products contain much less salt than products obtained with traditional electrolysis. Thanks to this brand new technology, the salt ratios in our products remain very low, close to drinking water quality. With OUR SOLUTION, Produce your OWN detergents. With only ONE machine, you get TWO products. A RED SOLUTION DISINFECTANT: An acid solution for sanitizing compliant with European Norms EN 1276, EN 1275, EN 13624, EN 13697, EN 13727, EN 14476, EN 1650 for hygiene and sanitization. It destroys all types of bacteria such as Listeria, HIV, E-coli, Salmonella, Clostridium difficile. It shines stainless steel and anodizes aluminum, painted surfaces, glass surfaces, mirror… A BLUE SOLUTION DEGREASER: Alkaline solution which cleans and degreases all sanitary and kitchen ware, all type of surfaces as ceramics, chrome, stainless steel, carpets and fabrics, as well as most of materials for homes, hotels , hospitals and offices. It already proved its efficiency through its 10 years on site. SUSTAINABLE DEVELOPMENT - Reducing pollutant with almost no plastic waste thanks to on site and reusable sprays - No use of toxic chemicals - Clean composition : no fragrance, no surfactants, no phosphates, no EDTA, no bleach - Breaking the supply chain and haulage requirement - No water waste with the new process of electrolysis paired with a washing machine to impregnate microfibers IMPROVED WORKING CONDITIONS - No health danger for staff - Reduced risk in case of misuse - Easier and faster staff training - Easy-to-use products - No more toxic fumes or : improvement of air quality ECONOMIC - Differentiation and innovation compared to your competitors - Cost reductions - Efficiency of the products - From 1 to 5 cents per liter Cleanea continue to research and develop new processes to participate, at its scale, to the worldwide effort of a more sustainable world.
Available in
Worldwide
Categories of application
Clean water and sanitation, Industry, innovation and infrastructure
Sector of application
Water distribution and use, Materials and chemistry, Industrial processes
Status
Implemented
---