Contact information
About the company
Type
Startup or self-employed
Members type
innovator
seeker

Headquarters
30392 Cartagena, Murcia, Spain
Company size
17
Founders
SME´s from Region of Murcia
Founded
2000
SDG's
Clean water and sanitation
Affordable and clean energy
Responsible consumption and production
Documents

INTRODUCTION TO CETENMA
Website
cetenma.es
Alliance member
CETENMA
---
Supports companies with technological research, development and innovation in all areas relating to Energy and the Environment, there by assisting them in becoming more competitive.
Our raison d'être is to ensure the full satisfaction of companies via the provision of applied research, technological development, technology transfer and innovative technological services aimed at making them more competitive in a sustainable manner and within the framework of partnership with other agents.
Our Mission is to become a prestigious organization that sets the standard in terms of Water technologies, Bioenergy, Renewable Energy an Energy Efficiency with a highly specialized infrastructure of services, equipment and staff that is continually expanding and is capable of generating and boosting innovation in companies.
Turns biowaste residues into high-value products.
ValueWaste enables the transition to a sustainable circular economy.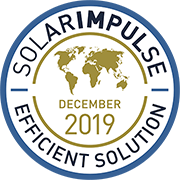 Categories of application
Clean water and sanitation, Affordable and clean energy, Responsible consumption and production
Sector of application
Water treatment, Energy from waste, Energy distribution & management, Renewable fuels, Circular economy of solid wastes
Status
Concept
---