Contact information
About the company
Type
Startup or self-employed
Members type
innovator

Headquarters
8001 Zurigo, Svizzera
Company size
10000
Founders
Ludvig Fredholm
Founded
1883
SDG's
Affordable and clean energy
Industry, innovation and infrastructure
Sustainable cities and communities
Website
www.abb.com
Alliance member
ABB
---
ABB is a leader in power and automation technologies to the utility, transport and infrastructure industries
ABB (ABBN: SIX Swiss Ex) is a pioneering technology leader in power grids, electrification products, industrial automation and robotics and motion, serving customers in utilities, industry and transport & infrastructure globally.
Continuing a history of innovation spanning more than 130 years, ABB today is writing the future of industrial digitalization with two clear value propositions: bringing electricity from any power plant to any plug and automating industries from natural resources to finished products. As title partner in ABB Formula E, the fully electric international FIA motorsport class, ABB is pushing the boundaries of e-mobility to contribute to a sustainable future. ABB operates in more than 100 countries with about 147,000 employees

Shore-to-ship power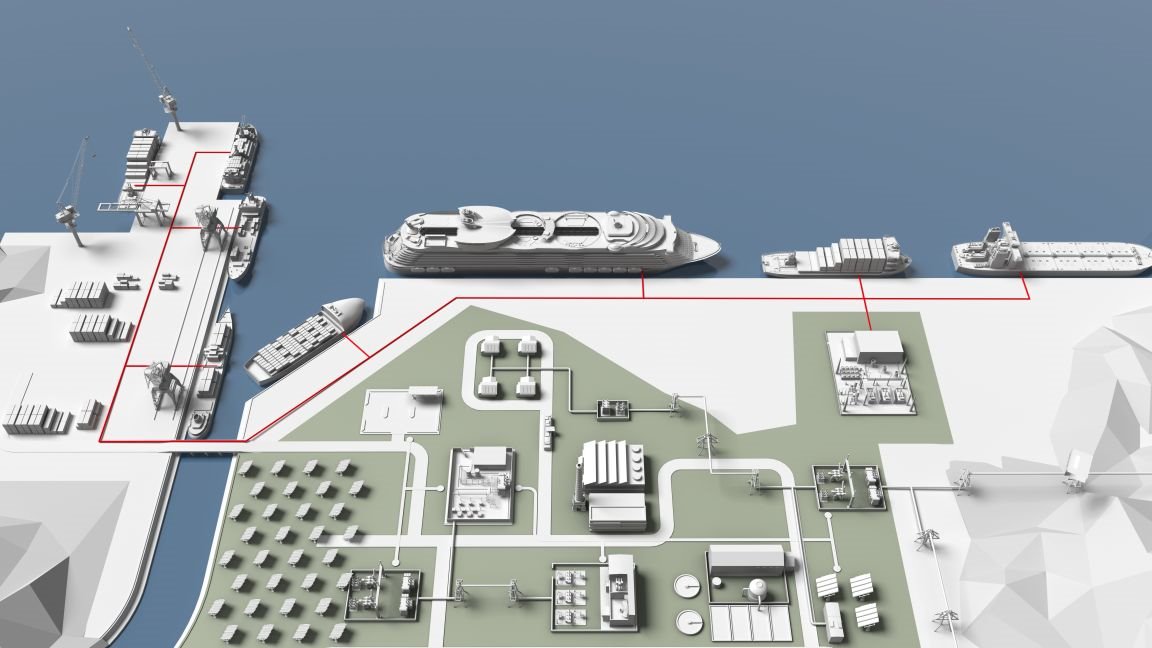 Description
Allowing vessels to plug into an on-shore power supply and shut down their diesel generator during their port stay.
Shore-to-ship power systems allow vessels to plug into an onshore power supply and shut down their auxiliary engines while berthed. The ship´s power load is seamlessly transferred to the shore-side power supply without disruption to onboard services. This substantially reduces greenhouse gas emissions, noise and vibrations. As a full-scope supplier, ABB offers turnkey shore connections encompassing fully engineered and integrated systems, state-of-the-art equipment as well as a comprehensive range of services for a complete shore-to-ship solution. The portfolio includes the entire electrical infrastructure needed onshore and onboard – from the receipt of power from the local grid and its adaptation to the vessel's requirements to the connection of shore power including the onboard system. The array of ABB solutions is suitable for container terminals and city ports. It covers single and multiple frequency applications as well as single and multiple berth arrangements with power ratings to serve even the largest ports. Spatial limitations can be overcome by compact indoor concepts accommodating all major components in buildings. These have a small footprint, are located to ensure smooth dockside operations and match the surrounding environment. The modular solutions also support staged implementation and investments.
Available in
Worldwide
Categories of application
Affordable and clean energy, Industry, innovation and infrastructure, Sustainable cities and communities
Sector of application
Energy distribution & management, Freight transportation, Urban and inter-urban mobility, Communities infrastructures
Status
Implemented
---