Upcoming Events
R20 Austrian World Summit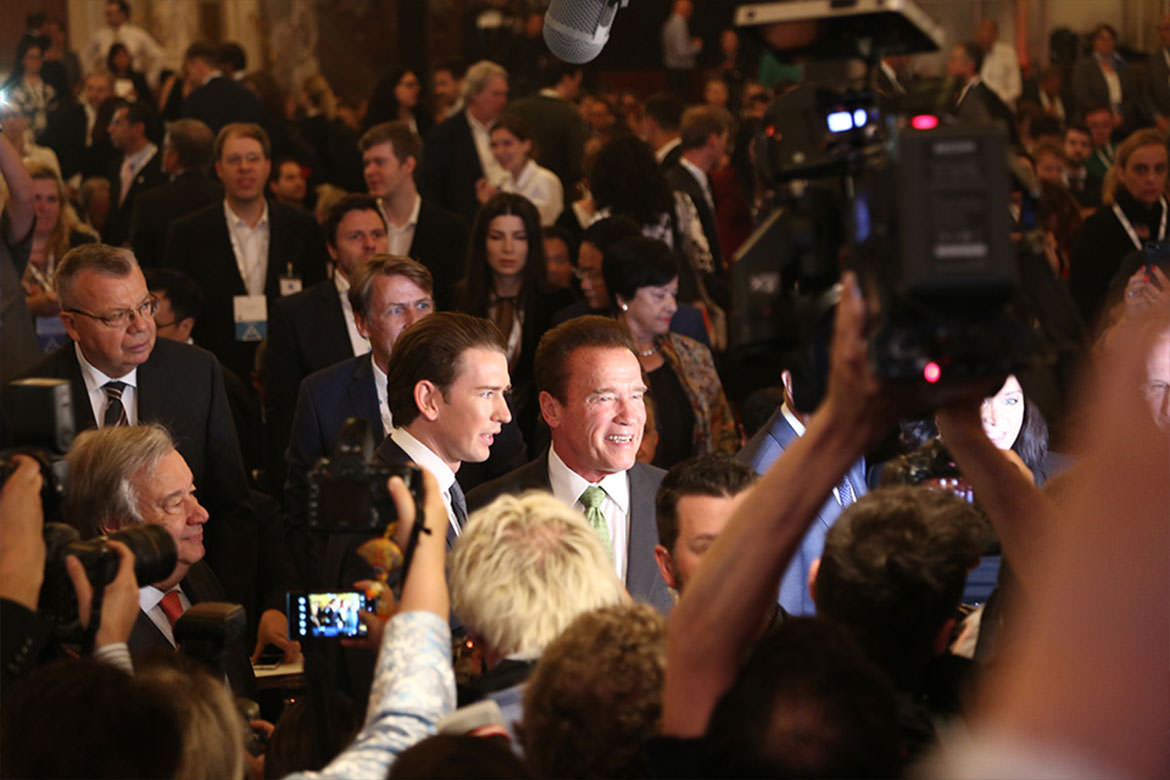 The R20 is a summit about leadership on implementing the Paris Climate Agreement and the United Nations Sustainable Development Goals.

This annual event is organized by Arnold Schwarzenegger´s "R20 Regions of Climate Action" office in Austria. The summit brings together international leaders from politics, businesses, investors, civil society, academics, start-ups, and climate experts as well as representatives of regions and cities from around the world.
Arnold Schwarzenegger has been joined by Austrian President Alexander Van der Bellen, Austrian Chancellor Sebastian Kurz, UN Secretary-General and many more international pioneers creating a positive momentum for this year's UN Climate Change Conference: COP 24 in Poland. As last year the R20 AUSTRIAN WORLD SUMMIT served as a meeting place for "action heroes" committed to sustainability and climate protection projects. Channeling the spirit of the 2018 Talanoa Dialogue, the traditional Fijian process of community driven participatory and transparent conversation, the summit has shared ideas and experiences through storytelling, applied practical knowledge, and cutting edge technology to inspire pioneers working toward a sustainable future.
The summit successfully gained awareness for the future that benefits everyone in the global society. A healthy environment affects all aspects of society; therefore our initiative is permanently building new bridges between key stakeholders.