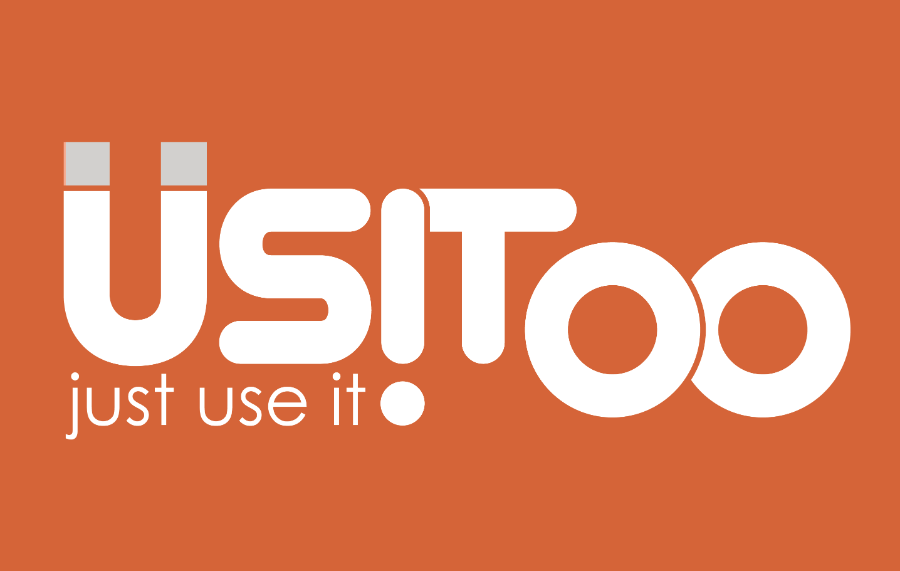 Contact information
About the company
Type
Startup or self-employed
Members type
innovator

Headquarters
1070, Belgium
Company size
4
Founders
Frédéric Chomé & Xavier Marichal
Founded
2016
SDG's
Website
www.usitoo.be
Alliance member
Usitoo
---
Who has never dreamed of borrowing rather than buying objects that are used twice a year and that clutter attics ?
Who has never dreamed of borrowing what he needs rather than buying it? No more objects that you use once or twice a year and clutter your garages, cellars and attics! Usitoo is a library of objects of a new kind that brings you a simple, economical, durable and non-bonded object borrowing solution. And which delivers objects near to users, in a network of delivery points. Usitoo vision is to extend the scope of the functional economy to day-to-day objects as a common practice in European cities. Activities have started in Brussels and will progressively expand from there to cover the whole of Belgium during 2018. Then, the next step will be to replicate the concept in other cities and countries to serve more citizens. Usitoo mission is to make sure its members get the objects they need when they need it and where they need it. Hence the primary organisation as a library of stuff, with an online platform for direct transactions and reservation, and an associated delivery service. In opposition to recent (in)famous leaders of the sharing economy, Usitoo values are transparent and coherent: Usitoo is a cooperative (Belgian SCRL) where all citizens, and of course in particular members of the Usitoo service, are welcome as shareholders (aka "co-operators"). This is key to empower citizens in a way that they can directly benefit from the result of their behavioural change, making circular not only the use of objects but also the financial streams.
Usitoo: the smartest rental system for everyday objects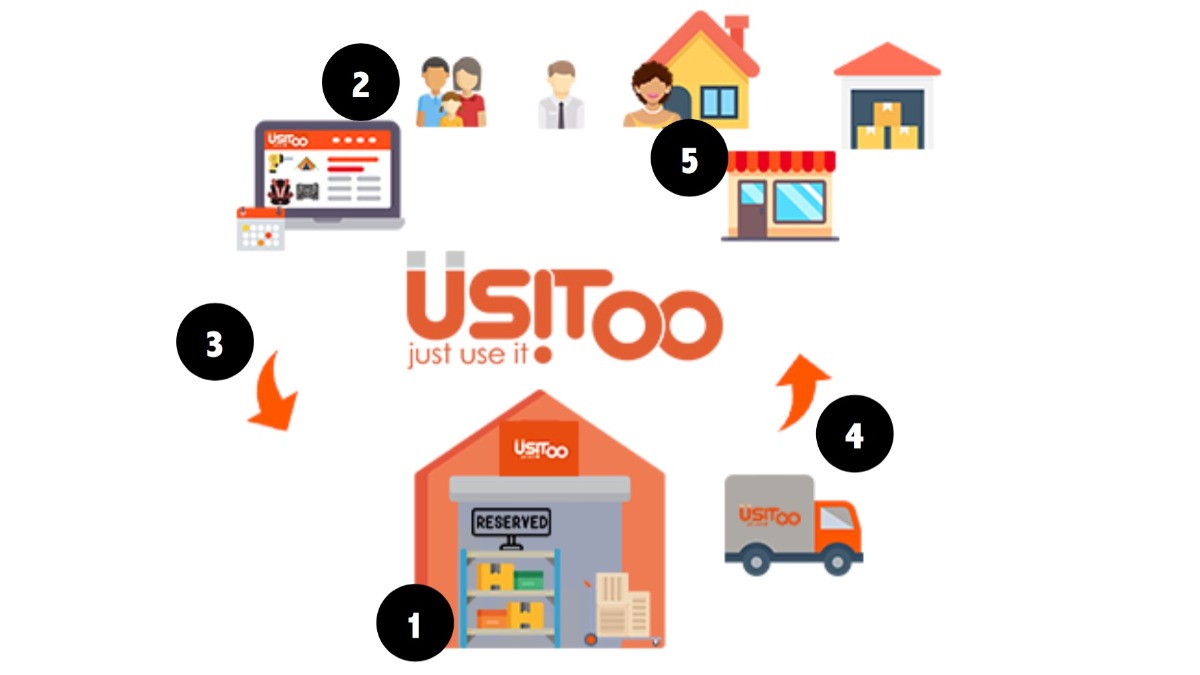 Description
Thanks to a monthly or a prepaid fee, you have unlimited access to a huge library of objects, delivered near you.
1. Usitoo owns hundreds (and progressively thousands) of objects that it manages in its own warehouses. 2. Citizens become Usitoo members: they get a unique account on the platform, and a wallet of Usi-points that they accumulate via their monthly membership fee or via prepaid cards. 3. At any time, members can spend their points to book objects on the platform. They determine where and when they want to pick-up the objects and to drop them back. 4. Usitoo prepares the objects to be ready at the determined location and time. 5. The agreed day, the member comes and picks immediately (no transaction needed) the objects ready for her/him. On the agreed day, he/she brings the objects back to the agreed location, from where Usitoo will collect them. It is that simple ! No more need to buy objects that you use less than times per year, you can rent them from Usitoo in on click, and get them delivered close to your place.
Available in
Belgium,
Status
Implemented
---