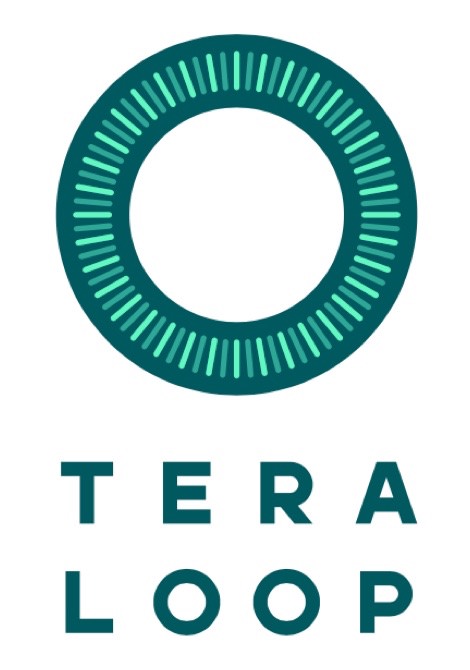 Contact information
About the company
Type
Startup or self-employed
Members type
innovator

Headquarters
02150 Espoo, Finland
Company size
14
Founders
Petri Saarinen, Oskari Heikkilä, Ted Ridgway-Watt, Mikko Järvinen, Philippe Pepin
Founded
2014
SDG's
Affordable and clean energy
Industry, innovation and infrastructure
Sustainable cities and communities
Social

Website
teraloop.com
Alliance member
Teraloop Oy
---
Breakthrough energy storage hubless flywheel technology for utility scale, railway and industrial applications.
Energy production from variable renewable sources of energy is limited by its intermittency; combustion technologies are still required to meet peak demand. Teraloop is revolutionizing the world of energy storage, with an innovative and patented configuration of existing, proven technologies: MAGLEV, flywheels and brushless electric motors, in a vacuum environment. Our system consists of a large scale magnetically levitated rotor, which is charged and accelerated when surplus energy is available, then discharges into the grid when the energy is needed. The system can operate underground, presenting a minimal visual and environmental footprint. Deploying Teraloop's technology would give a fast response system capable of scaling to high power; this would provide an effective solution to many medium to large scale storage applications whilst also helping to reduce the problems of grid congestion and volatility arising from high levels of variable renewable sources in the energy mix. Our initial target markets are co-located storage for high capacity wind or solar PV installations; and public transport applications.
Teraloop hubless flywheel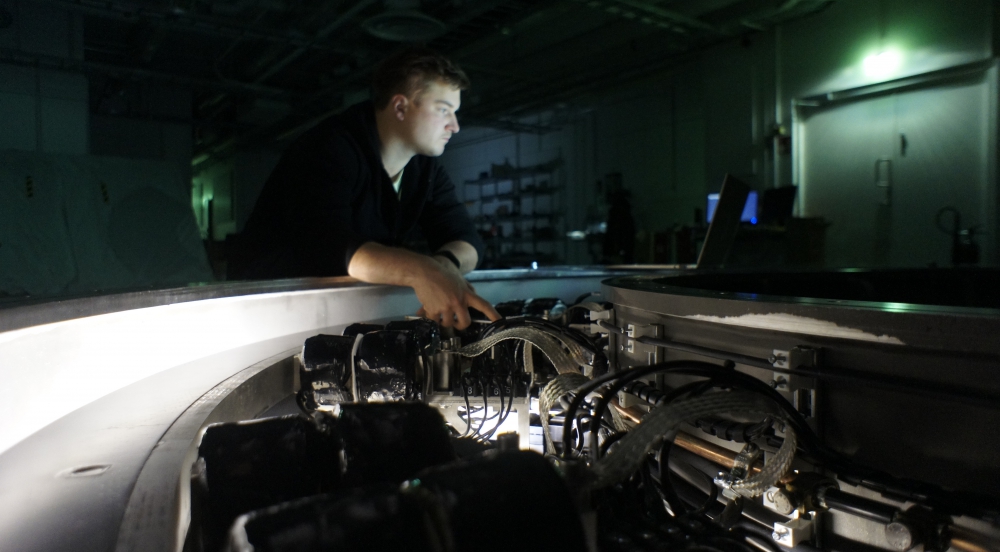 Description
Energy storage flywheel with future implementations ranging from 200kW to 10MW for industry and grid applications.
Energy storage enables increased use of renewables in energy grids. Whilst the clear mission of the company is to enable a dramatic reduction in the emission of greenhouse gases, Teraloop also takes a thought leadership position on sustainable technology in the field of energy storage. Consequently our longer term objectives include: responsible material sourcing, low carbon materials, low carbon manufacturing. Included in our development plans are: sustainable magnet materials, low carbon concrete and lignin based carbon fibre. Teraloop's approach is to adopt a development path to show that resource utilisation can be maximised, with a confluent reduction in the use of undesirable materials and processes. The objective of Teraloop's products is to enable more efficient use of renewable energy. Taking, as an example, peaking power in Europe, if 100MWh of stored renewable energy were used to provide energy during daily peak demand and that consequently the existing mix of combustion were not utilised, there would be a reduction of over 12,000 tonnes of carbon emissions per annum.
Available in
Northern America, Eastern Asia, Southern Asia, Eastern Europe, Northern Europe, Southern Europe, Western Europe,
Categories of application
Affordable and clean energy, Industry, innovation and infrastructure, Sustainable cities and communities
Sector of application
Energy storage, Energy distribution & management, Materials and chemistry, Urban and inter-urban mobility, Communities infrastructures, Building and shelters
Status
Tested implementation
---