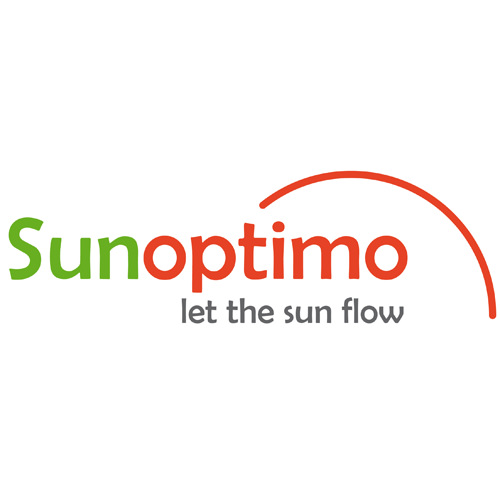 Contact information
About the company
Type
Startup or self-employed
Members type
innovator

Headquarters
5100 Namur, Belgium
Company size
9
Founders
Jean-Yves Peugnieu, Jean-Baptiste Malaud and Bertrand Fontaine
Founded
2011
SDG's
Affordable and clean energy
Sustainable cities and communities
Documents

Our Opticube brochure
Website
sunoptimo.com
Alliance member
Sunoptimo SA
---
Welcome to the new solar thermal world! Sunoptimo created a new solution to supply unlimited solar heat to everyone.
Sunoptimo has been founded in 2011 to develop large scale solar thermal products. In 2015, we created an all in one solar thermal concept: the Opticube was born. This solution is commercialized all over the world and meet a constanstly growing success. From 3 people in 2011, the company has grown up and 9 people are now part of the project. At Sunoptimo, our final goal is to deliver solar heat to replace as most fossil fuels energy as we can. This will be our contribution to make our planet green again.
All in one solar thermal container system, easy to install and accessible to everyone in the world.
Opticube is a new concept of solar thermal system making solar heat easier to afford and to install .