Contact information
About the company
Type
Startup or self-employed
Members type
innovator

Headquarters
8008 Zürich, Switzerland
Company size
3
Founders
Joel Bloch, Rita Salathé, Manuel Winter
Founded
2017
SDG's
Industry, innovation and infrastructure
Sustainable cities and communities
Social

Website
oxygenatwork.org
Alliance member
Oxygen at Work
---
Oxygen at Work is the leading Environment as a Service Organization (EaaS) in Switzerland.
Companies have very high health care costs due to employee absences, of which half are due to bad indoor air quality (IAQ) leading to various sicknesses. HVAC systems are costly and emit harmful chemicals themselves. With data analytics and machine learning we identify the actual problems of the IAQ and create a customized combination of plants to improve the office environment leading to healthier and more productive employees, while also reducing energy costs and improving the environment.
Environment as a Service (EaaS)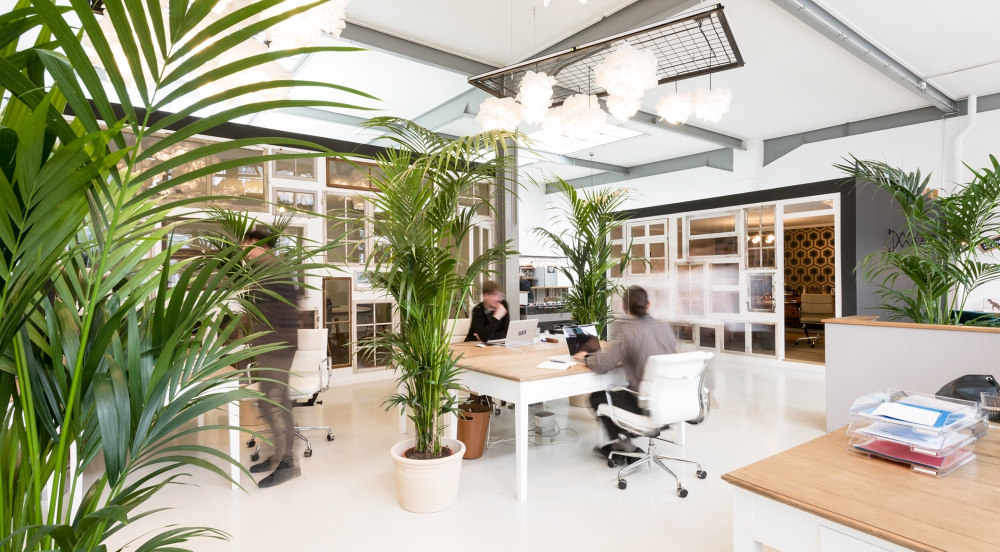 Description
EaaS unites nature, science and AI to improve indoor air quality to better employee health & minimize energy consumption
With our all-inclusive service, we constantly improve the environment of office workers and ensure a transparent and healthy indoor air quality with a range of over 70 plant species. Our work is based on numerous scientific studies and a self-learning algorithm in order to achieve optimal air values ​​with our plant concepts. Through extensive and attractively presented data analytics, organizations and their employees always have a complete and transparent overview of the air quality. Organization benefit from increased well-being, improved productivity and a significant reduction in sick-leaves and the associated costs. We use plants as the most effective and most cost-efficient solution working closely together with local gardeners for the maintenance. This allows us to minimize negative external effects of the environment. By integrating our data insights from the plants impact on indoor air we help companies reduce HVAC system usage and thus enable them to save on energy. Parts of our proceeds we invest in reforestation to connect indoor with outdoor air quality and maximize the overall impact on the environment.
Available in
Switzerland,
Categories of application
Industry, innovation and infrastructure, Sustainable cities and communities
Sector of application
End-of-pipe industrial pollution management, Communities infrastructures, Building and shelters
Status
Implemented
---