Contact information
About the company
Type
Company
Members type
innovator

Headquarters
Crawley RH11 7XX, UK
Company size
7
Founders
Christophe Williams, Nicholas Simmons
Founded
2009
SDG's
Documents

Website
nakedenergy.co.uk
Alliance member
Naked Energy Limited
---
Naked Energy is a British engineering, design and innovation business redefining solar with Virtu.
Naked Energy has developed Virtu, a unique hybrid technology that combines solar heat and power generation to address the global need for renewable thermal energy in a compact, modular and elegant design to maximise outputs and returns from minimal space.
Virtu solar redefined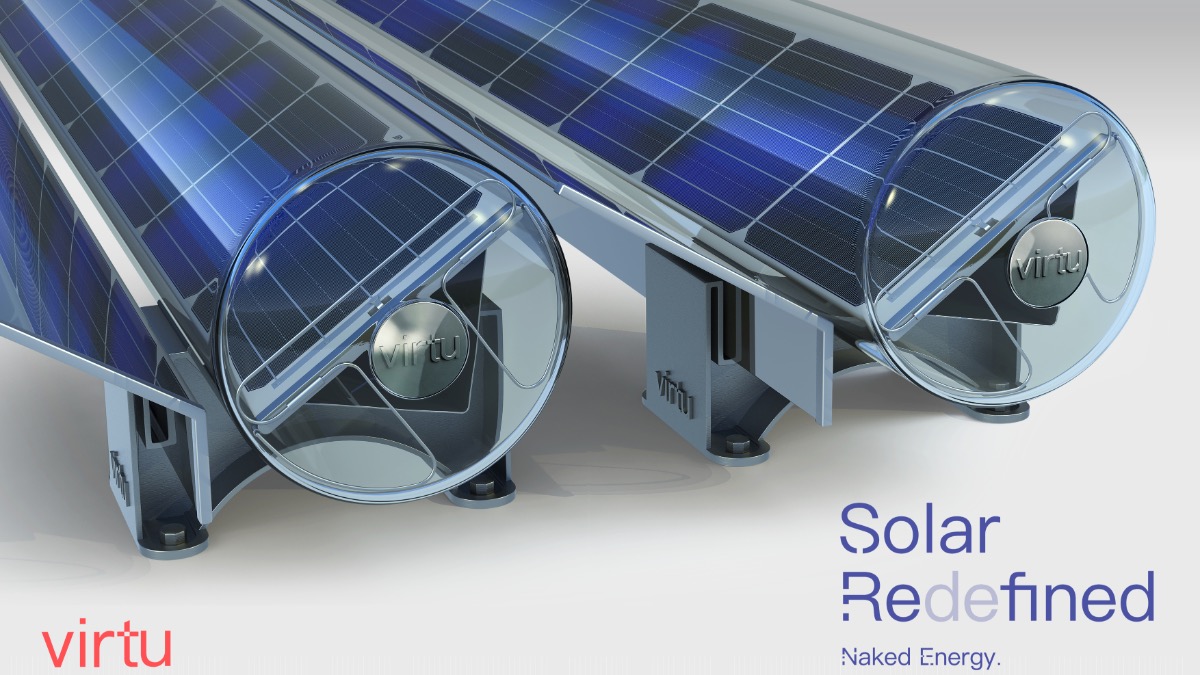 Description
Virtu combines the best of solar thermal and photovoltaic to provide heat and power from minimal space
Energy is more than electricity. Half of all energy is used for heating (and cooling). The untapped global potential for renewable thermal energy is huge (US$270bn annual spend on heating and cooling just in the United States). Naked Energy set out to create the world's most efficient solar thermal collector, but didn't stop there. Virtu is not only an exceptional solar thermal collector it also incorporates the very best photovoltaic cells to generate both heat and power from the same roof space. Combining materials and installation costs means that the savings from the heat and power generated payback the initial expenditure more quickly and go on to produce returns that are significantly higher than separate thermal and PV systems. Virtu's energy density is such that it can produce the same outputs from 40% less area and offset more CO2. Early adopters with the most to gain from decarbonising the production of both heat and power for their buildings include organisations in construction, real estate, hospitality and the food and beverage industries.
Available in
Caribbean, Western Europe, R̩union, Seychelles, Mauritius, Egypt, Morocco, South Africa, Botswana, Cape Verde, Ghana, Chile, Uruguay, Argentina, Peru, Brazil, Mexico, United States, Bermuda, Canada, China, Taiwan, Hong Kong, Japan, South Korea, India, Maldives, Singapore, Thailand, Indonesia, Malaysia, Philippines, Saudi Arabia, Cyprus, Israel, Jordan, Kuwait, United Arab Emirates, Bahrain, Oman, Qatar, Hungary, Poland, Sweden, Denmark, Finland, United Kingdom, Guernsey, Ireland, Isle of Man, Iceland, Jersey, Norway, Spain, Vatican City, Gibraltar, Greece, Italy, Andorra, Malta, Portugal, Fiji,
Status
Implemented
---