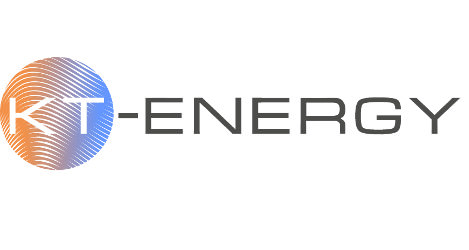 Contact information
About the company
Type
Startup or self-employed
Members type
innovator
seeker

Headquarters
Kyiv, Ukraine, 02000
Company size
3
Founders
Kyryl Tomliak
Founded
2010
SDG's
Sustainable cities and communities
Social

Website
www.climatedrops.com
Alliance member
KT-Energy
---
Consultancy services in the areas of power, energy efficiency, and carbon emission reduction projects since 2010.
In the area of carbon trading and carbon emission reduction projects our expertise include estimation of carbon emission reduction potential, development of project design documentation, monitoring plans and monitoring reports focusing on energy efficiency and renewable energy projects at Ukrainian industrial enterprises. Our expertise in climate change mitigation and adaptation projects also includes the development of local sustainable energy and climate action plans for Ukrainian cities under the Covenant of Mayors for Energy and Climate initiative. KT-Energy's team have prepared a number of studies on biomass availability, logistics, and transportation, the technical and financial feasibility of biomass boilers installation etc. Besides, we are also active in renewable energy projects development in Ukraine. In 2016, KT-Energy prepared a Biomass Power Plant Project Development Road Map in Ukraine with a step-by-step plan of actions. The roadmap describes the project development cycle activities needed to construct and commission a biomass power plant and sign a power purchase agreement with a feed-in-tariff. In 2017 we have developed a business plan for a biogas project in Ukraine. In parallel, we are working on the application of modern IT technologies, including block-chain and deep learning, in climate and energy areas.
Climate Drops Mobile App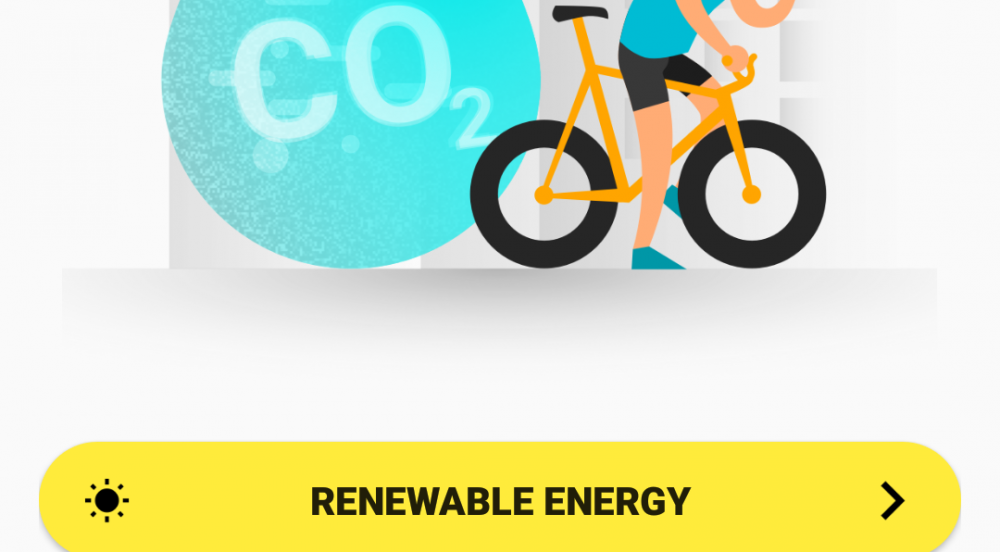 Description
Climate Drops is an innovative blockchain based mobile app, which tracks and rewards climate-friendly actions.
KT-Energy LLC has developed Climate Drops mobile app, which tracks and rewards climate-friendly actions Climate Drops App tracks climate-friendly actions (biking, energy savings etc), converts the deeds into blockchain points and got them exchanged for discounts at shops and restaurants. Thus we motivate people to reduce their carbon emissions. The Climate Drops app is up to 600 users and 7 partners already, operating in three Ukrainian cities, after its launch in September 2017. The project established effective relations with our Pilot city in Ukraine -- Zhytomyr, allowing for further successful replication of such cooperation. We combine several modern technologies (blockchain, AI, gamification elements) to quantify and personalize individual carbon emission reductions and provide them with value (discounts at shops as a first step). This approach allows altering people's behavior -- an absolute must-have for the significant reduction of global carbon emissions. With our App the climate-friendly behavior becomes literally profitable, driving (potentially millions of) people to act in a climate-friendly manner in terms of their urban mobility, energy savings, green energy generation, recycling options.
Available in
Eastern Africa, Middle Africa, Southern Africa, Western Africa, South America, Central America, Northern America, Central Asia, Eastern Asia, Southern Asia, South-Eastern Asia, Western Asia, Eastern Europe, Northern Europe, Southern Europe, Western Europe, Melanesia, Micronesia, Polynesia, Sudan, Algeria, Libya, Egypt, Morocco, Western Sahara, Tunisia,
Categories of application
Sustainable cities and communities
Sector of application
Urban and inter-urban mobility, Building and shelters
Status
Tested implementation
---