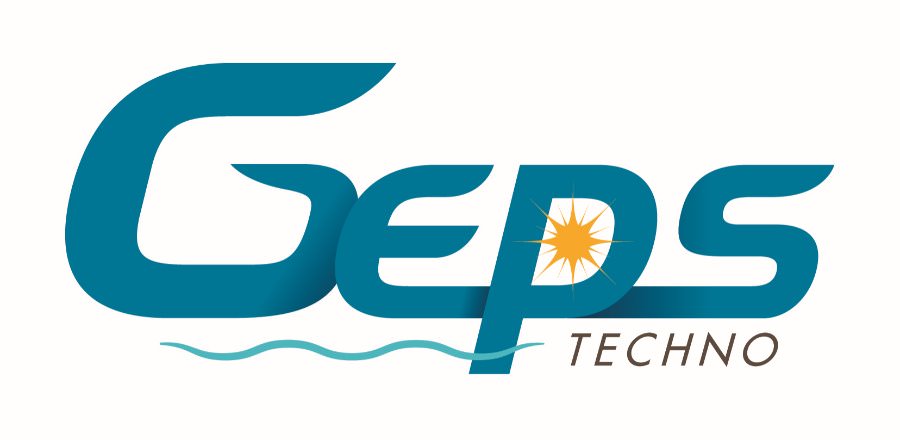 Contact information
Alliance member
GEPS TECHNO
---
GEPS Techno is the pioneer of hybridization of renewable energies at sea with our autonomous and unmanned platforms
GEPS Techno is the pioneer of hybridization of renewable energies at sea. We imagine, design and commercialize innovative off-grid systems that aim to generate power at sea, stabilize and collect data. Our strategy relies on simplicity, reliability, performance and profitability. The success of our low power platforms WAVEPEAL enabled us to scale-up the device up to WAVEGEM, the 150-kW capacity platform. The prototype is now being tested off the West coast of France on the Ecole Centrale Nantes test site.
WAVEGEM®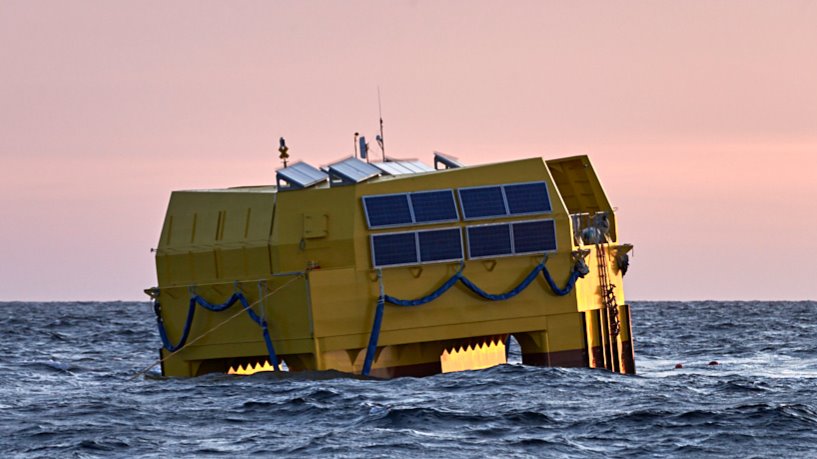 Description
WAVEGEM: autonomous & unmanned offshore platform generating power (waves&sun) for applications at sea and isolated sites
GEPS Techno is the pioneer of hybridization of renewable energies at sea. We imagine, design and commercialize innovative off-grid systems that aim to generate autonomous power, stabilize and collect data at sea at an affordable price. Our strategy focuses on simplicity, reliability and performance. Since 2015, we have created a market for our low power platforms that didn't exist before. Further to this success, we have developed the mid-power platform WAVEGEM®, scalable from a few kW up to 1MW. The kick-off of the WAVEGEM® project was back in 2016. This medium power autonomous platform prototype has now reached TRL6 and is being tested off the West coast of France since August 2019, on the test site of Centrale Nantes SEM REV. Its dimensions are 21m x 14m x 7m with a deadweight of 200MT and the power installed is of 150 kW. The wave energy converter is hybridized to the sun to deliver power continuously. This hybridization is our success, as we have deployed 10 low power platforms. These small versions of WAVEGEM® produced over 140 000 hours of electricity. It has been certified by the DNV-GL further to a 12-month campaign of wind measurement. It has a low maintenance need as there are no mechanical part, and its passive technology makes of WAVEGEM® an easy device to build (usual steel works for any shipyard in the world), to install (we used a small tugboat), to operate (simple and passive technology) and to maintain (usual electrical system protected in the container on the platform). It is reliable, and extremely strong and durable, and it's continuously improved in order to bring always more power to our customers, and more profitability. According to an Ecosys study in 2012, the total market of diesel generators is of 200 GW without considering the new applications. On this market, we target the 50 kW to 1MW segment. GEPS Techno is the designer, and needs to have strong industrial partners as well as energy operators to succeed on a constantly growing market with a solution always upgraded thanks to our highly competent technical team of hydrodynamics and electronics engineers and PhDs who enabled the WAVEGEM® prototype to be built in 2018 and transferred on test site in 2019. Easy to deploy, WAVEGEM® platform is ideal to be implemented in remote areas. The integrated power supply chain, production – conversion – storage – cabling to shore, allows perfect synchronization between power generation and your power consumption. It's a plug&play device with easy electrical solution. WAVEGEM® is simply moored close to the shore and has a robust design that meets with challenging isolated sites. It can be scalable for remote islands from very small populations up to 20 000 inhabitants. Depending on power needs and on local metocean conditions, we adapt our solution. WAVEGEM® is the only renewable energy device that will fit in your land-scape, without taking much space on land, that's 100% reliable and that can be built immediately. Subsea exploration with AUV, together with the communication means is an application, but we can also use it for fish farms: feeding, fish transfer, sensors etc. Available for new projects, WAVEGEM® will also extend lifetime of existing offshore installations.
Available in
France,
Status
Tested implementation
---