Contact information
About the company
Type
Company
Members type
innovator

Headquarters
92400 Courbevoie, France
Company size
27
Founders
Gilles David and Fabien Michel
Founded
2008
SDG's
Affordable and clean energy
Industry, innovation and infrastructure
Sustainable cities and communities
Responsible consumption and production
Website
enertime.com
Alliance member
Enertime SA
---
Manufacturer of Organic Rankine Cycle and High Temperature Heat Pump for Clean Energy Harvesting.
Created in 2008, ENERTIME designs, develops and implements thermodynamic machines and turbomachinery for industrial energy efficiency and decentralized renewable energy production. With a diversified portfolio of proprietary technologies and multidisciplinary technical skills, ENERTIME accompanies its customers and industrial partners in the implementation of complex industrial solutions for the production of thermal or electrical energy without CO2 emission. ENERTIME's ORC machines allow to transform heat into electricity, the heat pumps produce high temperature heat with lower heat temperature and electricity. In the ORC market, ENERTIME is one of the four major global players and the only French mastering this technology of high power machines (1 MW and more). ENERTIME is the only actor combining an ORC offer and an offer of HT ° heat pump.
Organic Rankine Cycle (ORC) Module for MW-size applications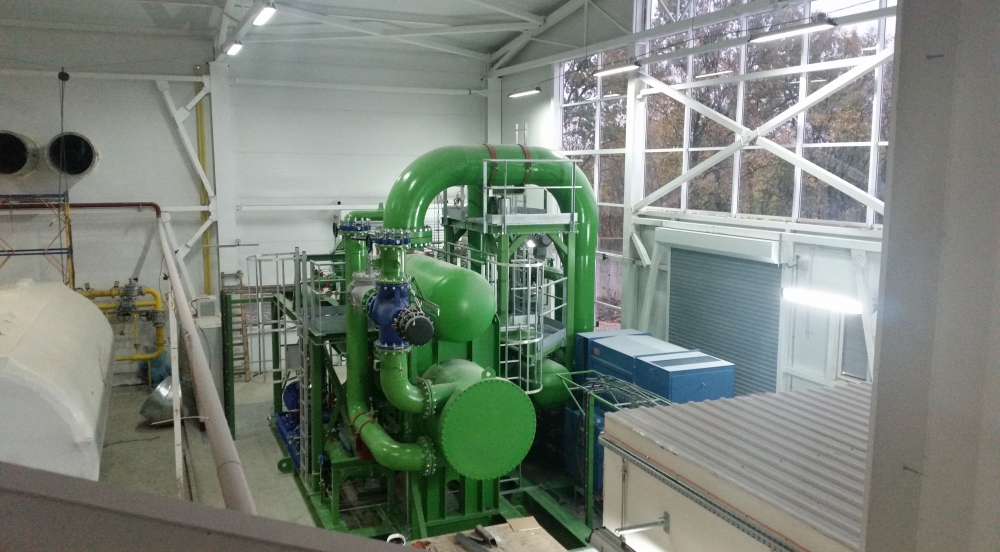 Description
ORC technology transform heat into electricity using Organic fluid operated thermodynamic cycle
Enertime has developed a genuine proprietary technology of double-bearing, large axial turbines that are designed for Organic Rankine Cycle (ORC) applications using engineered Organic (meaning produced by carbon chemistry) Fluid to produce electricity from Waste Heat or Renewable Heat. Organic Rankine Cycle (ORC) machines enable the conversion of low and medium temperature heat sources into electricity.
Available in
R̩union, Canada, China, Japan, India, Indonesia, Philippines, Belarus, Ukraine, United Kingdom, Germany, France, New Caledonia,
Categories of application
Affordable and clean energy, Industry, innovation and infrastructure, Responsible consumption and production
Sector of application
Energy distribution & management, Clean energy production, Industrial processes, Circular economy of solid wastes
Status
Implemented
---
High Temperature MW-size Heat Pump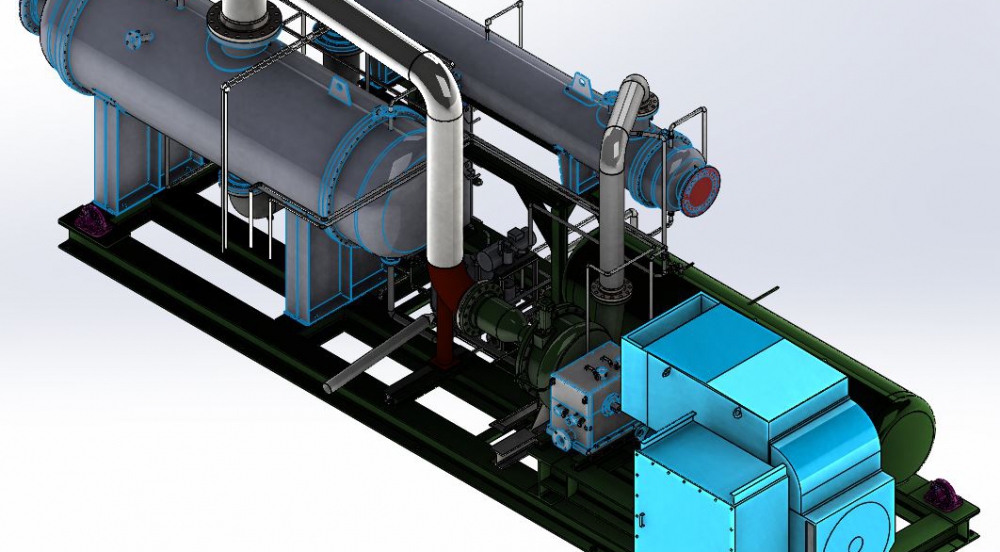 Description
Heat Pump use existing lower temperature heat source or heat sink to produce higher temperature heat.
Enertime High Temperature Heat Pumps make it possible to transform low and medium temperature heat sources into high temperature heat sources. Enertime PACs are used for the improvement of the energy efficiency of industrial processes, by the valorization of fatal heat (from 40 ° C) to higher temperature heat and for the production of heat to supply urban heat networks from geothermal sources at lower temperatures.
Categories of application
Affordable and clean energy, Industry, innovation and infrastructure, Sustainable cities and communities
Sector of application
Clean energy production, Industrial processes, Communities infrastructures, Building and shelters
Status
Tested implementation
---