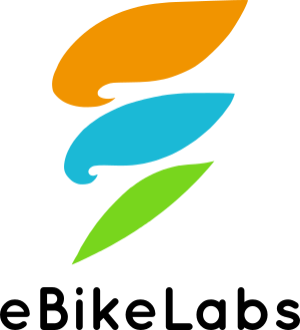 Contact information
About the company
Type
Startup or self-employed
Members type
innovator

Headquarters
38240 Meylan, France
Company size
11
Founders
Mael Bosson
Founded
2015
SDG's
Website
ebikelabs.com
Alliance member
eBikeLabs
---
We reduce operational expense of eBike fleet and enhance eBikes use to help accelerate large scale eBike adoption.
eBikeLabs is a global company headquartered in Grenoble, France. Pioneer in electric bike mobility, eBikeLabs combines years of experience from electric vehicle and battery technology development to predictive maintenance algorithms.
The partners and customers of eBikeLabs are pioneers and industry leaders from Europe. The four founders of eBikeLabs are cycling enthusiasts, with an endless appetite for innovation and an ambition for our planet higher than average Counting on highly qualified employees and state-of-the-art knowledges, eBikeLabs can offer a flexible approach and a deep knowledge in designing innovative solutions that ensure the best quality to each project while optimising development costs. eBikeLabs was founded in March 2015.
eBikeFleet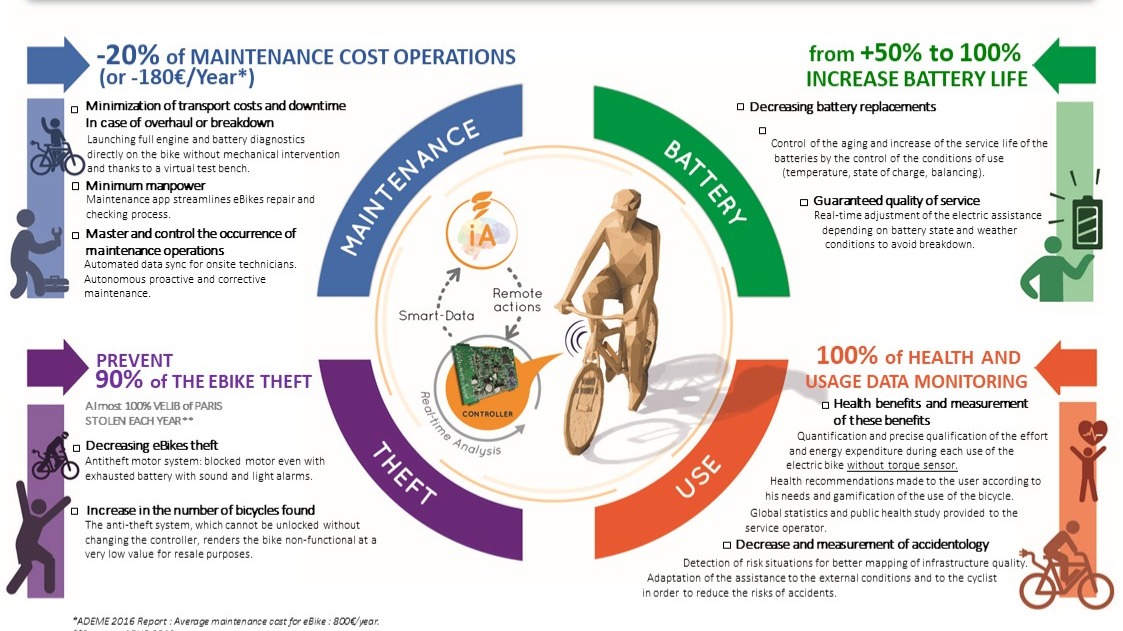 Description
Reduce operational expense of eBike fleets and enhance eBikes use
ebikelabs makes electric bicycle smarter, safer, more efficient, more economical, by offering it a real electronic brain. Each electric bicycle has a power controller. This is an electronic engine management unit. It receives information (control signal) from the bottom bracket sensor and regulates the engine power according to this information. Ebikelabs has created a brand-new type of controller which is a real communicating electronic brain. Which electric bicycle user does not fear the theft of his bike, the ageing of the battery or the degradation of electrical assistance? eBikeLabs puts an end to these concerns thanks to three innovative solutions that combine engine control technologies and IOT. The anti-theft solution allows locating the electric bicycle and block the remote motor system. The "stand-alone maintenance" solution is not only capable of predicting maintenance operations but also perform them remotely and without human intervention. The health solution is concerned about the health of cyclists. Whether it is as a rehabilitation solution or as a solution of prevention, the system allows for appropriate treatment to each individual, to his or her physiological constraints and to his or her individual effort targets. Our interactive drive system is a combination of a hardware part, the controller, associated with mobile and web applications. We have two models of controllers We combine controllers with applications: Ebikefleet's mission is to increase the efficiency of the after-sales service of electric bicycles. Precisely, it gives access to the history of usage and maintenance interventions. It can also be used to launch deep diagnoses and update manufacturer parameters. EbikeMaps: assists the cyclist in his leisure or tourist use of his electric bicycle. EbikeControl: assists the cyclist in the daily use of his electric bicycle, in addition to or in replacement of a console. With eBikeControl, you can take control of your ebike: customize your assistance modes, secure your bike by electrically locking the motor, consult the information you need (speed, battery charge status, etc.), audit your battery. The eBikeSport application is designed to assist cyclists in the sporting use of their electric bicycle for health and wellness reasons. To do this, the application integrates the connectivity of a cardiac sensor, as well as the real-time visualization of health data (muscle power, heart rate).
Available in
France,
Status
Concept
---