Alliance member
Cool Energy, Inc.
Powering a Clean Tomorrow: Cool Energy makes the 25kW ThermoHeart Engine, converting wasted heat into clean electricity.
Imagine an on-site power system that uses only the free fuel of wasted heat to generate electrical power, day and night, all year long. Now imagine that the same core heat engine technology can also be used to capture energy from the exhaust gas stream of diesel and natural gas generators to generate clean electricity, improving their efficiency. The ThermoHeart Engine from Cool Energy is a generator which can use medium-temperature heat from any source to produce on-site electricity. It is specifically designed to be high-efficiency at these sub-combustion temperatures. These engines can also be used in solar thermal power generation, biomass power systems, and generating electricity from LNG re-gas operations, without consuming any of the natural gas in the process.
Cool Energy 25kW ThermoHeart Engine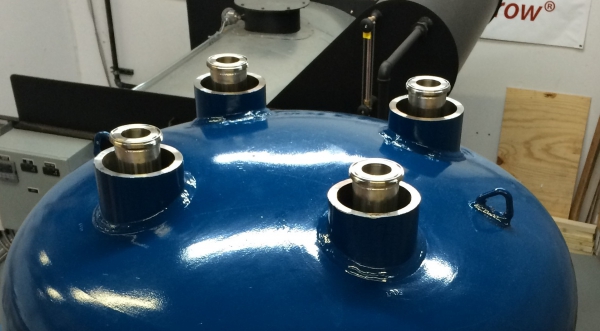 Description
The 25 kW ThermoHeart Engine modules convert thermal energy at temperatures between 150 C and 400 C to clean electricity
The ThermoHeart Engine is based on the Stirling cycle, but differs from other Stirling engines because it can use lower temperatures for its heat input (150 °C to 400 °C) than typical heat engines. Harnessing heat from this lower and previously untapped temperature range opens an entire new set of efficiency and renewable applications for power generation. The 25kW output power of the ThermoHeart Engine enables distributed renewable power systems in applications such as waste heat recovery, solar thermal electric, and biomass power. Initial testing has begun on the 5th generation 25kW units, and has demonstrated nearly 30% thermal to electric conversion efficiency at 330°C. This remarkable efficiency level is the result of a historically novel engine design, advanced materials of construction, and high-effectiveness internal heat exchangers.
Categories of application
Clean energy production, Energy from waste
Sector of application
Solar thermal, Other emerging technologies
Status
Tested implementation
---