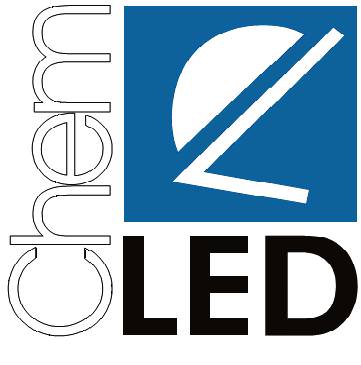 Contact information
About the company
Type
Company
Members type
innovator

Headquarters
Orange, CT 06477, USA
Company size
3
Founders
Radek Sobczynski
Founded
1996
SDG's
Affordable and clean energy
Responsible consumption and production
Website
chemled-technologies.com
Alliance member
CHEMLED TECHNOLOGIES, LLC
---
Our company conducts R&D in the area of scientific instruments, platforms for environmental observations and photonics.
Chemled Technologies and its brand product line "Lambdanetics" currently focuses on IPSSL technology, a new patented "atomic resonant" laser platform. Our devices, software, instruments and research payloads are being developed in the context of environmental observations, light processing products for the research, industrial, security and defense markets. Examples of our laser technology are described here: http://lambdanetics.com/technology-markets-intro.html. Chemled Technologies actively participates in Small Business Innovative Research Programs and received funding from the National Oceanic and Atmospheric Administration, Missile Defense Agency - U.S. Department of Defense, and Connecticut Innovation Council.
Zero-Emission, Mobile Coastal Monitoring Platform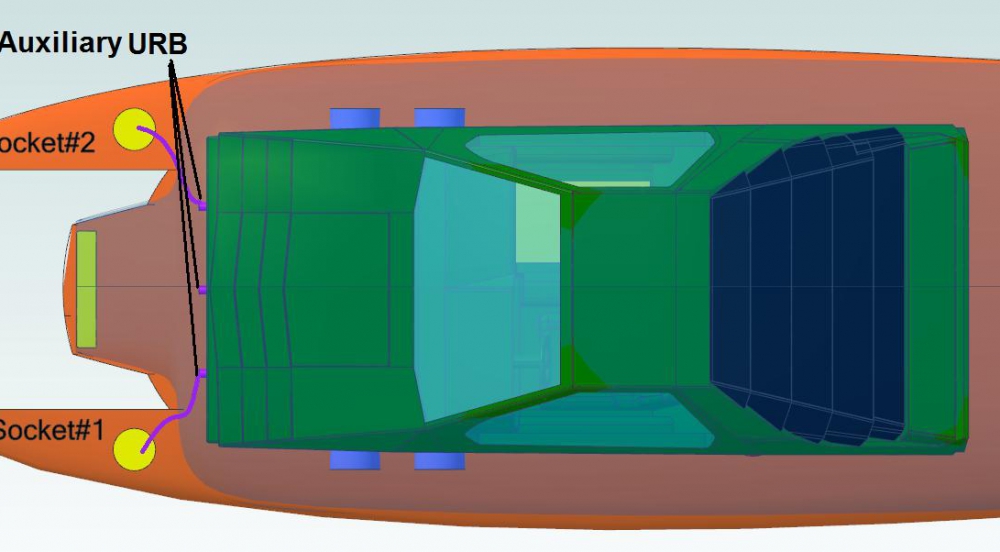 Description
Mobile robotic chemical analyzers address the need to measure, monitor, and react to maritime conditions.
A reusable fleet of autonomous, unmanned, zero-emission, mobile coastal monitoring platform ("Monitor") can support different research purposes and may be reconfigured for different needs. Since the field of open water mobile robotic chemical analyzers is generally neglected by mainstream analytical instruments companies, filling this gap will benefit any type of chemical, biological, or physical observations conducted in the open waters. Similar to the practical advantages that the expanding drones market offers, the Monitor can aid scientists, coastal water managers, and the public by performing real time seawater chemistry analyses; by detecting toxins, spills, harmful algal bloom events, and radiation; by observing fish stocks; and, by providing satellites with surface multivariate spectral data and calibration. The Monitor will support plug and play ("PnP") research payloads demanding substantial electrical energy and analytical consumables. Our objective is to incorporate PnP technology, with changeable mission-specific modular instruments, onto the Monitor. We intend to utilize existing power generating technologies for automobiles, such as PV charged lithium-ion batteries and/or hydrogen fuel cells ("HFC"). A modified vehicle, with an installed Universal Research Bus and mission-specific PnP payload, is called a "Lab-Vehicle," which can drive onto a floatable hermetically sealable ferry platform. Collectively, the Lab-Vehicle plus the floatable platform are the "Monitor." To support the Monitor's self-navigation, auto-pilot functions, and research we seek to employ Deep Learning Neural Network frameworks and commercially available hardware. By designing neural networks and by developing an auto-operation training strategy for maritime environment the goal is that even if sea conditions change, the Monitor can quickly return to the base station by itself. This differentiates it from plethora of other sea-drones. We will demonstrate the underlying concepts supporting the Monitor's mobility, configurations, and functionality in Phase I. Based on groundwork in Phase I, we will build a prototype in Phase II. Status: Preliminary design definitions, and ongoing work on analytical payloads suitable for connectivity with our universal research bus architecture. Seeking development partners with maritime expertise, composite materials, hull designers, automotive engineers and Foundation members with manufacturing capabilities.
Categories of application
Responsible consumption and production
Sector of application
Primary resources management
Status
Concept
---
Underwater Data Centers for Gigabits/s Networks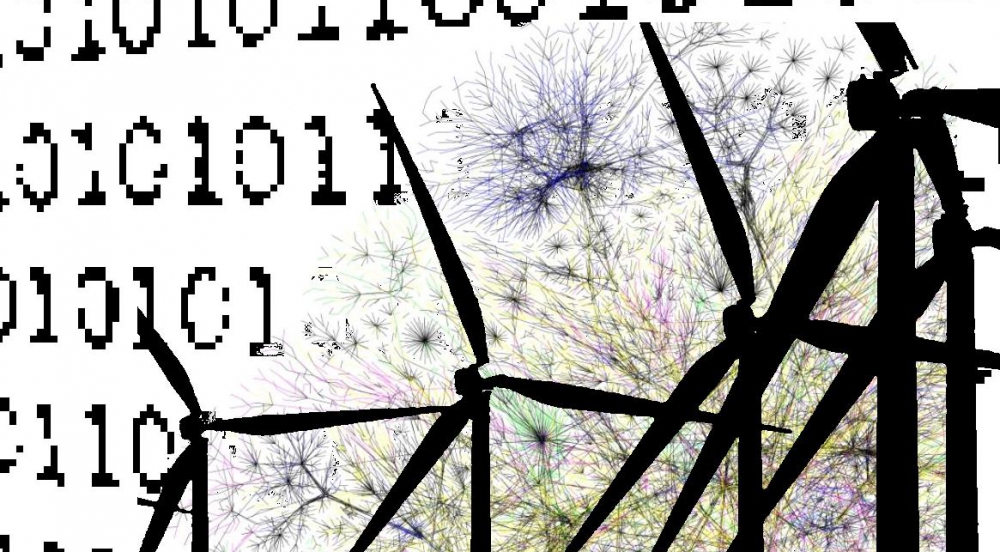 Description
The value of information delivered by fiber optics is higher than electrical current produced by solar or windmills.
The problem: New Gb/s infrastructure is power hungry and renewable sources of electricity lack connection to the grid. The solution: Electrical energy from any size renewable sources can be used in-situ by data centers powering Gb/s networks. In-situ energy is more efficient than transporting electrical energy through high-voltage lines. This concept applies to existing land based installations (solar parks), maritime wind mills or wave generators in coastal waters. Underwater data centers powered by maritime energy sources will be less susceptible to extreme weather conditions. Underwater placement solves the problem of cooling of server blades. The project was originally submitted to MozillaIgnite.org in August 2012, as a pro bono intellectual concept. Demonstrating the fact that this very idea has commercial viability, in January 2016, Microsoft Corporation announced a similar project. https://www.nytimes.com/2016/02/01/technology/microsoft-plumbs-oceans-depths-to-test-underwater-data-center.html?partner=rss&emc=rss&_r=0.
Categories of application
Affordable and clean energy
Sector of application
Energy distribution & management
Status
Tested implementation
---
Independently evaluate the environmental impacts of maritime, green or clean technology projects.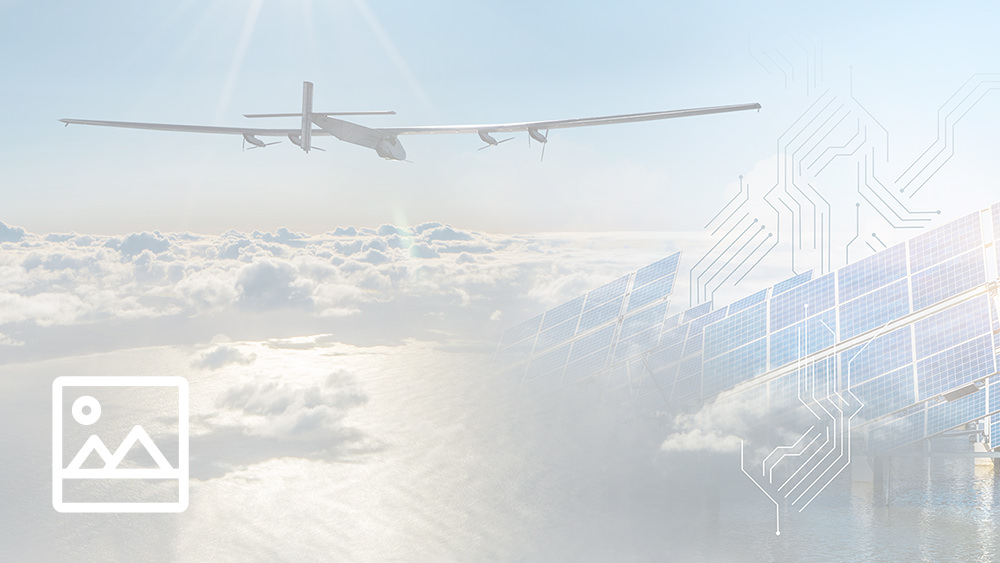 Description
Review environmental documentation and provide expert opinion on projects' environmental impacts.
Not all socially desirable solutions based on clean or green technology are fully benign to the environment. As a project's scale increases so too do unanticipated problems. For example, Chemled Technologies analyzed the technical merits of the Monterey Peninsula Water Supply Project in Monterey, California, and the potential physical and chemical impacts resulting from the project's desalination facility. These impacts were not adequately analyzed in the project's Environmental Impact Report, pursuant to the California Environmental Quality Act, and its Environmental Impact Statement, pursuant to the National Environmental Policy Act. Chemled Technologies provided expert opinion based on the available facts that the environmental documentation failed to consider a number of conditions, which could lead to an adverse environmental impact in Monterey Bay National Marine Sanctuary. Chemled Technologies is available to offer independent analysis and expert opinion for our clients related to maritime and other green technology projects. Example link: Exhibit D- RSobczynski CalAm MPWSP Comments, https://www.regulations.gov/document?D=NOAA-NOS-2016-0156-0069
---