Contact information
About the company
Type
Startup or self-employed
Members type
innovator
seeker

Headquarters
21079 Hamburg, Germany
Company size
8
Founders
Robert Heinecke, Sascha Kuntze
Founded
2015
SDG's
Industry, innovation and infrastructure
Sustainable cities and communities
---
Alliance member
Breeze Technologies
---
We enable cities & corporates to create a more liveable environment by providing actionable environmental intelligence.
Air pollution is the single biggest environmental health threat of our time, killing 7 million people and costing the world economy 5 trillion USD per year (WHO). Data-driven decision making remains unfeasible as sensing equipment is expensive, stakeholders lack necessary knowledge to analyse the data and suitable interventions are unknown.

Breeze Technologies provides an environmental intelligence platform: It delivers hyperlocal comprehensive and accurate air quality data from public and private data sources and low-cost sensors, as well as insights based on recent scientific and medical studies and actionable recommendations from a growing, self-learning catalogue of more than 3.500 interventions.

Breeze's platform is deployed in Germany's two largest cities, Berlin and Hamburg, as well as in a growing number of international corporates including Miele and Deutsche Telekom.

The startup was founded in 2015 in Hamburg, Germany. It has been funded through two EU startup innovation programmes, a grant from the German Federal Ministry for Economic Affairs and Energy, as well as the Google DNI fund. The company has been recognised in multiple national and international competitions as one of the most promising European startups, such as the Hamburg Founder's Award, Germany - Land of Ideas and EU Top 50. Awards include a commendation from the German president and the European parliament. Breeze Technologies is a member of Fraunhofer's Morgenstadt smart city innovation network and collaborates with more than a dozen universities and research institutions in air quality research and development.
Breeze Environmental Intelligence Cloud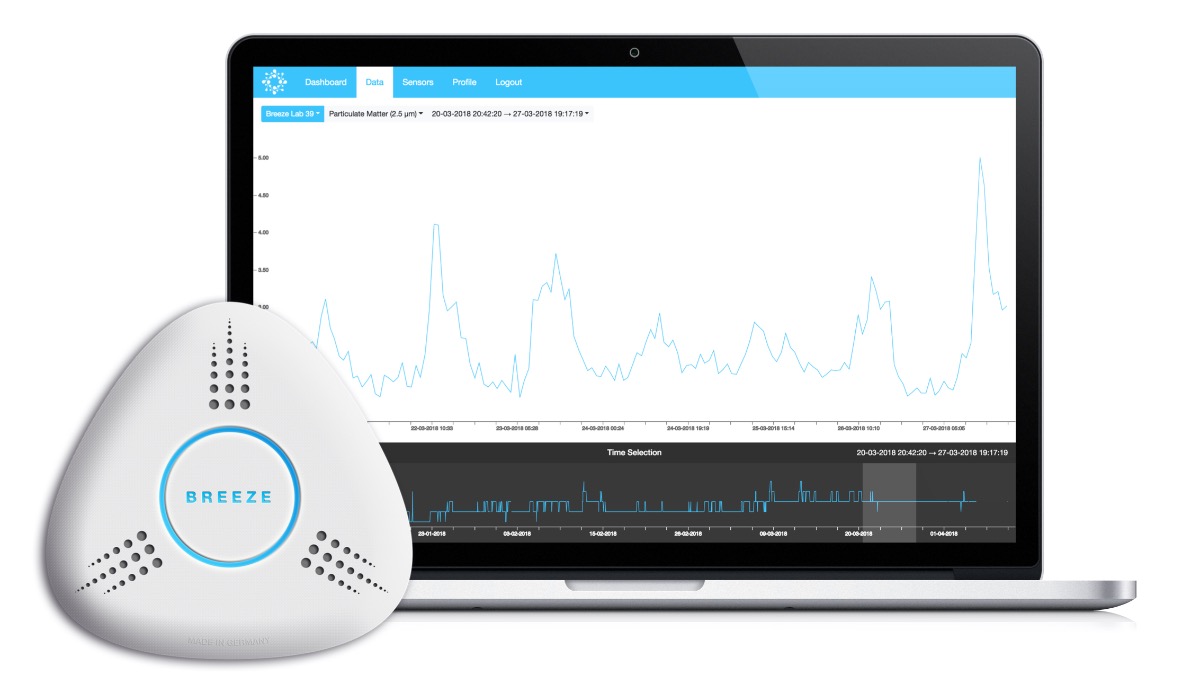 Description
The Environmental Analytics Cloud recommends the most effective and efficient interventions to raise local air quality.
Breeze Technologies develops a cloud analytics platform for environmental data and provides hyperlocal air quality data enabled through low-cost air quality sensors – 1.000 X cheaper than industry standard solutions. The startup's smart algorithms suggest the most efficient and effective air quality improvement measures, connect customers to intervention partners and track the success of interventions in smart buildings and smart cities.
Available in
Worldwide
Categories of application
Industry, innovation and infrastructure, Sustainable cities and communities
Sector of application
End-of-pipe industrial pollution management, Industrial processes, Urban and inter-urban mobility, Communities infrastructures, Building and shelters
Status
Implemented
---
Breeze Low-Cost Air Quality Sensors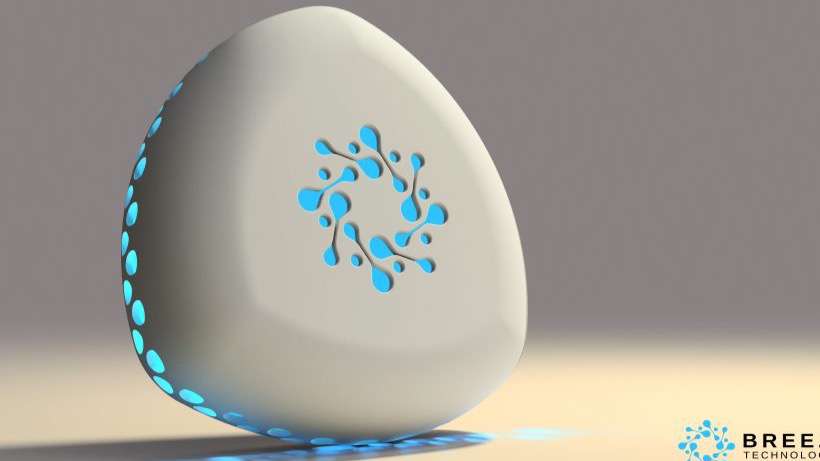 Description
Breeze provides smart air quality sensors 50.000X smaller and 1.000X cheaper than traditional measurement methods.
Breeze leverages the latest developments in sensor technology, bringing affordable, small and smart devices to our users. Breeze sensors are up to 50.000 times smaller and up to 1.000 times cheaper than traditional measurement devices. Breeze's proprietary Adaptive Cloud Calibration Engine (ACC) drastically increases low-cost air quality sensor reliability and accuracy. Using ACC, sensors 1.000 X cheaper than currently available professional monitoring equipment achieve a median deviation of only 10% compared to standard industry solutions.
Available in
Worldwide
Categories of application
Industry, innovation and infrastructure, Sustainable cities and communities
Sector of application
End-of-pipe industrial pollution management, Freight transportation, Industrial processes, Urban and inter-urban mobility, Communities infrastructures, Building and shelters
Status
Implemented
---