Alliance member
Boostherm
Heat recovery systems for refrigeration equipment and air compressors.
Boostherm enables professionals to make use of the waste heat of their cooling systems to produces free hot water or heating water. The main applications are in the food sector: Dairy farmers, food processing industry, food retail and food services.
Boostherm heat recovery system for refrigeration equipment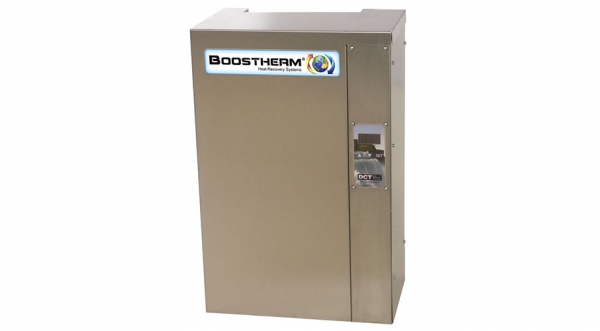 Description
Boostherm recovers all the heat rejected by cooling systems to heat for free water at 55°C and more.
Boostherm patented heat recovery modules recover all the latent heat of condensation and desuperheating of the refrigerant to heat water at 55°C in a single pass in the heat exchanger. It is available for small condensing units from 1 kW cooling capacity to larger systems up to several hundreds of kW. More than 1000 units are in use in France and abroad.
Available in
Worldwide
Status
Implemented
---