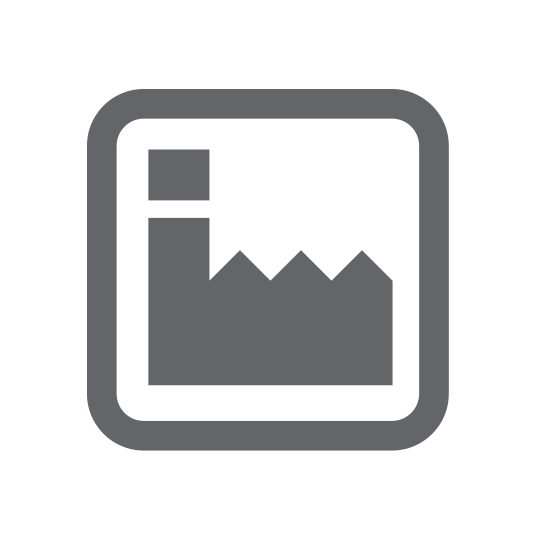 Contact information
About the company
Type
Company
Members type
innovator

Headquarters
Chiswick, London W4 3EH, UK
Company size
8
Founders
Julian Swan
Founded
2010
SDG's
Clean water and sanitation
Affordable and clean energy
Responsible consumption and production
Social

Website
imaginationfactory.co.uk
Alliance member
The Imagination Factory
---
The Imagination Factory is a product design engineering consultancy
The Imagination Factory is a product design engineering consultancy founded in 2010, with decades of experience in design, development and production support and facilitation. A Human Centered Design approach is taken across all project work placing the User front and central in project work. Alongside this we adopt a Cradle to Cradle approach to materials selection and sustainability at the most critical point of product life cycle of impact the design and specification stage . The team has a diverse background in creative design and engineering projects and are complemented by a team of specialists that support the flexible and agile approach necessary for innovative product development.
The Imagination Factory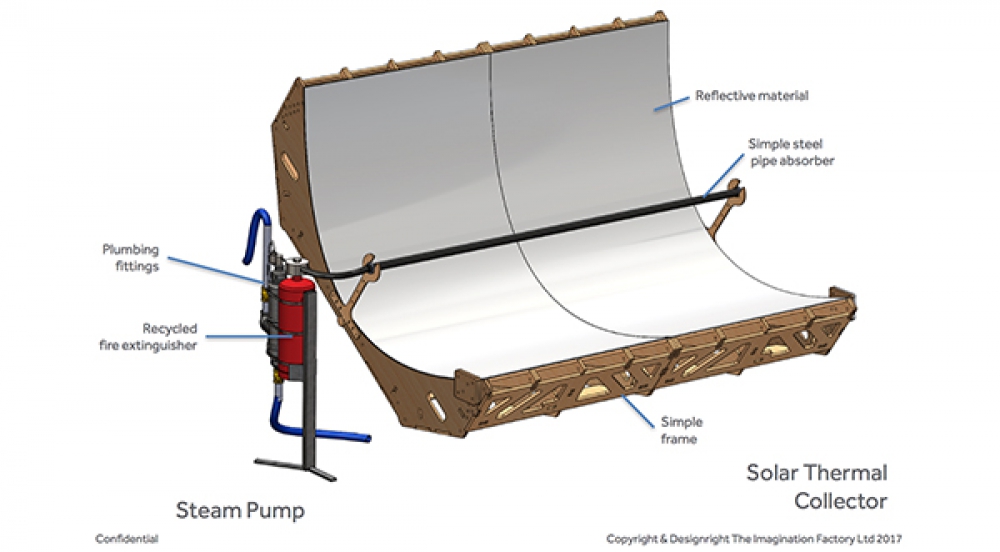 Description
Clean green solar thermal steam pump delivers zero emission low cost irrigation for smallholder farmers in the Tropics
Smile Pump is a low cost solar thermal irrigation pump that can be effectively deployed within the Tropical region. Soil moisture, enabled by irrigation, is one of the key drivers of agricultural productivity. Increasing subsistence and small holder farmer's yield enables them to grow their income. Current irrigation pumping solutions have a number of draw backs. PV solar pumps are expensive, manual treadle pumps are labour intensive, motorised pumps are expensive, require recurring fuel costs and contribute Carbon emissions. 'Smallholder farming contributes agriculture sector emissions of about 1.7 GtCO2e per year' CCAFS Vermeulem, Wollenberg 2017. The Smile solar irrigation pump provides 6,000 litres per day with lift 7m can be integrated into existing irrigation systems and cope with dirty silted water. Daily use would save an annual 250kg CO2 emissions from a diesel pump (Based on ww.gov.uk greenhouse gas reporting and Honda Gx25pump) The pump technology is mature and appropriate to the harsh agricultural working environment. Historic coal fired steam boilers have been replaced by emission free solar thermal source of steam created from abundant solar energy. The financial inclusion industry is maturing in our target African markets. Sales and distribution networks have been established by companies providing financial services, solar and other products through secure affordable mobile phone payment infrastructure to millions of customers. Smile pumps will be distributed primarily through these existing sales channels allowing cost effective mass production economies of scale to be achieved and containerised delivery of pump kits in a flat pack self-assembly model. Removing or replacing new sales of motorised pumps with emission free irrigation, stops immediate recurring fuel and fuel distribution costs and reduces long term emissions. This micro solar thermal steam technology can provide scalable pumping solutions along with future refrigeration and micro off-grid power generation.
Available in
Eastern Africa, Southern Asia, United Kingdom,
Categories of application
Clean water and sanitation, Affordable and clean energy, Responsible consumption and production
Sector of application
Water distribution and use, Clean energy production, Circular economy of solid wastes
Status
R&D
---