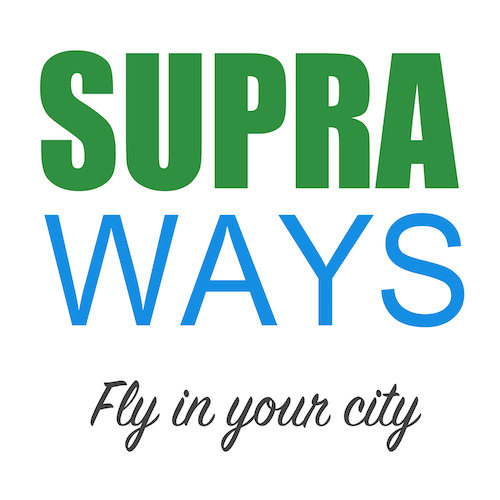 About the company
Type
Startup or self-employed
Members type
innovator

Headquarters
69130 Écully, France
Company size

Founders
Claude Escala
Founded
2015
SDG's
Affordable and clean energy
Industry, innovation and infrastructure
Sustainable cities and communities
Website
http://www.supraways.com
Alliance member
Supraways
---
Supraways is a clean and revolutionary urban transit solution which will change the way we travel in our cities.
Cities are growing very fast, especially in emerging countries, and it's time to invent breakthrough solutions to overcome insane congestion and pollution problems. Conventional solutions are slow and expensive, this is the reason why cities are not correctly and sufficiently equipped with public transportation networks. SUPRAWAYS' end vision is to combine green corridors at grade with high speed aerial corridors in order to better organize transportation in our cities, for the benefits of all.
Supraways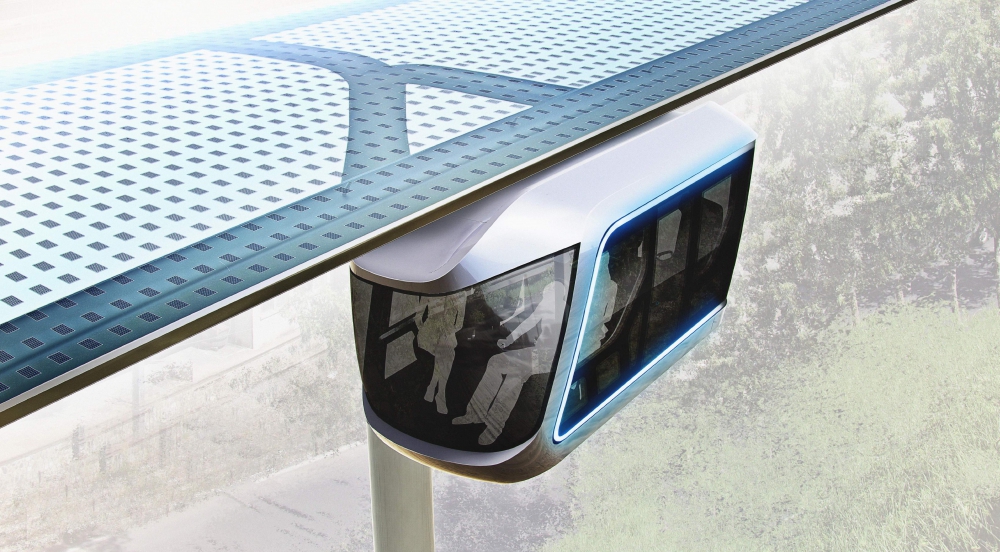 Description
Supraways develops a sustainable, rapid, safe and comfortable personal urban transit solution for passengers and goods.
SUPRAWAYS integrates autonomous vehicles _ called SUPRAS like Solar Urban Personal Rapid Autonomous System_ transporting up to 6 people or goods. The SUPRAS circulate on a beam over public spaces and traffic, offering a high-speed and uninterrupted service. We organize this transportation system as networks, with interconnected loops and lines, which means that people won't suffer from connecting time. They will choose a destination and go direct to destination, with no intermediary stop, 3 Tim faster than with any other transportation mode. This is a radical change for citizen lives. Solar canopies cover the infrastructure and deliver renewable energy to feed efficient electric motors: there is no carbon emission and practically no noise pollution. The SUPRAS can go quite fast, at 50km/h in average in urban areas and around 100km/h on intercity lines, with a very efficient electric propulsion. The transportation capacity is higher than the one of a tramway, from 7 to 20 thousands people per hour and per direction (pphpd). This is possible thanks to our disruptive self-guided bogie that we are currently developing, one of our main innovations. The bogie design strikes a balance by using well known technology except when a novel design provides substantial advantages. Uses an on-vehicle switch mechanism based on wheels that are moved in place to go left or right before the switch. This is mainly to cater for the need of short headways (3 s) to create enough capacity in the system while maintaining the ride quality of a separate vehicle. Its design incorporates specific safety enhancing features which ensure that short headways can be approved and used at reasonable speed. No particle emission as the bogie uses electric motors. The sustainability goal focuses on using as little material as possible, using cheap and abundantly available materials and offering low operational energy consumption. Current researches are also driven to minimize the draw-backs of intrusion and noise while maximizing the advantages from high travel speed, comfortable vehicles and generous operating hours. The communication system is the second main innovation that SUPRAWAYS brings to public transportation. We won't use any kind of existing train or metro communication control system, but a new generation of control system based on the autonomous car intelligence. As the aerial SUPRAS won't have to deal with the street jungle, the intelligence development will be much easier than the the one designed for cars running at grade. They will be thus less expensive. The fleet management system will reposition in real time the vehicles according to the demand and optimize the global efficiency of the network. The Supraways' business model will change the game as we target profitability. First of all, with a light prefabricated infrastructure and small vehicles, CAPEX are very competitive with less than 10 millions euros per kilometer. Metropolitan planning organizations and transport operators will build attractive public transit networks, with a high level of services and a high level of revenues. And between peak hours, logistics and delivery company will use the SUPRAWAYS aerial network to transport freight, parcels and waste. This will boost the revenue model and increase the profitability, allowing network deployment with no long run dramatic costs for the city, like traditional transit solutions. The SUPRAWAYS networks are designed to feed heavy transportation networks at high spend, which will enhance the global attractiveness of the global transit network and offer a real alternative to cars. And under the Supraways lines, the cities will organize green ans sustainable corridors by opening safe pedestrian and bike paths for instance. No collision, no disturbance, no urban barriers, we offer a safe, fast and high tech transportation solution for citizens. If you sustain the SUPRAWAYS project, you sustain a smart, pleasant and clean transportation solution, and you contribute to the quality of life of the next generations, with no impact for the planet.
Available in
France,
Categories of application
Affordable and clean energy, Industry, innovation and infrastructure, Sustainable cities and communities
Sector of application
Clean energy production, Freight transportation, Materials and chemistry, Industrial processes, Urban and inter-urban mobility, Communities infrastructures
Status
R&D
---