Contact information
About the company
Type
Startup or self-employed
Members type
innovator

Headquarters
84120 Pertuis, France
Company size
3
Founders
Frederic Barbarin
Founded
2016
SDG's
Affordable and clean energy
Industry, innovation and infrastructure
Responsible consumption and production
Social

Website
http://www.sunoleo.com
Alliance member
SunOleo
---
SunOleo develops an innovative photobioreactor for the production of biomass from the large scale culture of microalgae
Ongoing research on the production of third generation biomass is trying to meet the challenges of renewable energy and for cutting GHG emissions (including CO2). To this end, SunOleo develops an innovative device of photobioreactor (PBR) for the production of biomass from the industrial culture of microalgae. The internationally patented concept has been specially devised for high volume production on less of soil surfaces, and entirely redesigned in order to lower investment and operating costs. The SunOleo's concept disrupts the state of the art of closed PBRs, whose yield potential are revised upwards under our geographical latitudes.
Photobioreactor (PBR) for large scale culture of microalgae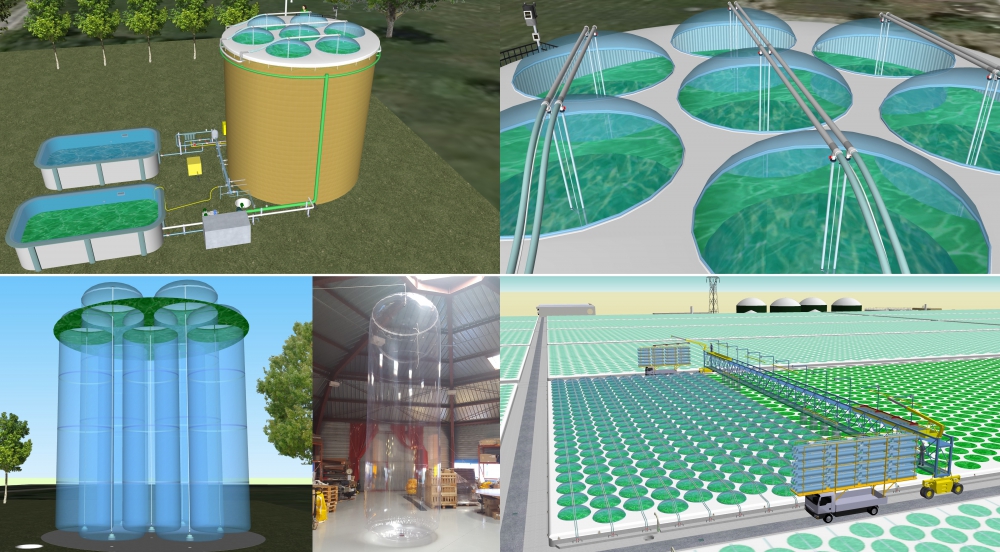 Description
The financial partners wishing for a better future are invited to join.
In order to keep to benefit from the interests of closed PBR while reducing the associated production costs, the photobioreactor is composed of an insulated tank equipped with immersed and floating "skylight" optics for the vertical culture of microalgae. After tests carried out at CEA on a functional prototype model, a partnership is being implemented for the development of a first pilot unit at scale 1:1. SunOleo wants to develop a demonstrator in order to show the whole world the economic profitability of the project.
Categories of application
Affordable and clean energy, Industry, innovation and infrastructure, Responsible consumption and production
Sector of application
Clean energy production, Renewable fuels, End-of-pipe industrial pollution management, Agriculture and farming for food production
Status
R&D
---