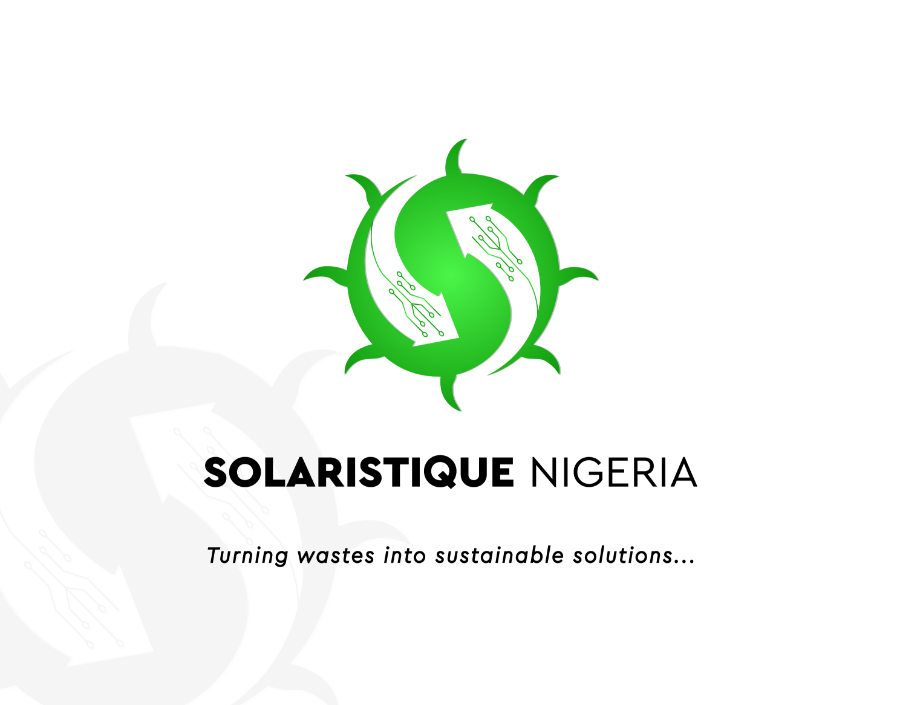 Contact information
About the company
Type
Startup or self-employed
Members type
innovator

Headquarters
5, Jabi, Abuja, Nigeria
Company size
8
Founders
Nnaedozie Idoko
Founded
2019
SDG's
Responsible consumption and production
Social

Website
solaristique.com.ng
Alliance member
Solaristique Nigeria
---
Our products, solar refrigerators, and solar dryers are designed for the management of post-harvest agricultural waste.
Solaristique Nigeria is recycling and clean energy company that is focused on designing, manufacturing and distributing affordable, sustainable clean energy and environment-friendly solutions targeted at BoP households in rural and peri-urban communities. We aim to make the greatest possible global impact in addressing the environmental issues associated with energy use. The desire to make a local and global impact is thus seen in the Vision of our company which is Global Sustainability through the profitable and efficient use of resources by recycling. Solarisitique Nigeria is a branch of Peach water consulting responsible for the recycling of wastes into sustainable solutions. Their product Eagle dryer is a solar dryer made from old metallic wastes. The dryers are designed to help manage post-harvest agricultural losses.
Solar Coolers
Description
our solarfritz F is an IoT enabled, solar-powered cooling box for cold storage applications
our solarfritz F is a smartphone-controlled, solar-powered automated cooling box without compressor for storing fresh fruits and vegetables over long periods of time without wastages after farm harvest and can be transported as an interlocking unit. SolarFritz F significantly extends the shelf life of fresh produce by up to 21 days. But to preserve the quality of fruit and vegetables, and ensure consumers have access to plump, juicy and perfectly ripened product, a temperature control Fritz App allows farmers to remotely monitor and control temperature difference, while an integrated alarm system notifies the farmer when harvest produce is about to spoil either due to high-temperature buildup or nonfunctional system.
Available in
Nigeria,
Categories of application
Responsible consumption and production
Sector of application
Agriculture and farming for food production
Status
Tested implementation
---