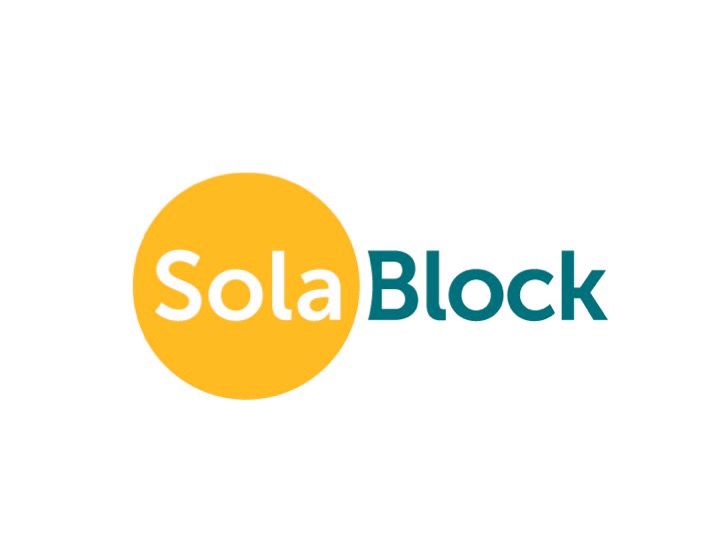 Contact information
About the company
Type
Company
Members type
innovator

Headquarters
116 Pleasant Street, Suite 254
Company size
7
Founders
Patrick Quinlan, Jason Laverty
Founded
2012
SDG's
Affordable and clean energy
Sustainable cities and communities
Documents

SolaBlock Slide
Website
solablock.com
Alliance member
SolaBlock
---
SolaBlock is a pioneer in Vertical Solar, creating products to harness solar energy from building walls.
SolaBlock is the next direction in solar. We are the first to create practical building integrated photovoltaic (BIPV) masonry products.
Our patented wall systems offer an entirely new approach to constructing solar wall systems and retrofitting existing façades and buildings. These solar options are designed for ease of installation and the bottom line in mind.
Our SMU, or solar brick product, is our initial hero product. SMUs are installed just like ordinary concrete block. After masons finish laying the block, electricians install the connectors, remove the protective labels to expose the blocks to sunlight, and power-up the wall. Work tasks of the masonry and electrical trades are separated and similar to common practice. Installed, SolaBlock's wall systems cost no more than conventional brick and are constructed to provide the lowest life-cycle cost and greatest life-cycle performance to achieve the highest customer value. SolaBlock walls are designed to last 50 years and sustain at least 80 percent of their peak power rating over that time. SolaBlock is also developing a patent-pending retrofit tile product, or STU. Our STU has the capability of adapting to challenging architectural designs and existing walls.
SolaBlock's focus on creating the first available commercial products that combine the familiarity of standard masonry with the latest solar technology bring a new innovative solution to the solar market.
We provide the opportunity to be certified in installing our technology, as well as providing pre-sales and post-sales support including troubleshooting.
A wall made out of solar-block PV panels
Vertical Solar enables to produce solar energy with PV panels settled on steep surfaces.