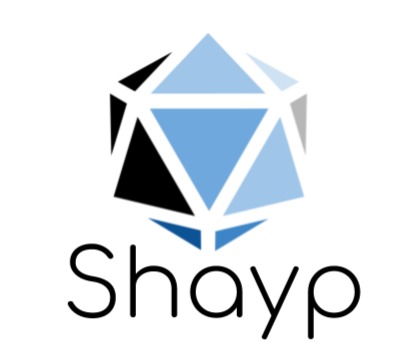 Contact information
About the company
Type
Startup or self-employed
Members type
innovator

Headquarters
1040, Belgium
Company size
6
Founders
Alexandre McCormack, Zineddine Wakrim, Gregoire de Hemptinne
Founded
2017
SDG's
Clean water and sanitation
Sustainable cities and communities
Responsible consumption and production
Website
https://shayp.com
Alliance member
Shayp
---
Shayp tackles water loss to reduce water consumption in cities by 30%
Shayp has the ambition in 2020 to save 100 billion liters of water every year by eradicating water loss in cities. In the EU, over 35% of distributed water is wasted everyday due to leaks in homes, buildings & infrastructures. Citizens and companies are starting to feel the consequences since the costs of water have nearly tripled in the past decade in some regions of Europe.
From one single measuring point, installed under 5 minutes, Shayp can instantly assess the total cost of water leaks in homes & buildings.
Shayp prioritizes and dispatches maintenance while keeping track of the savings generated, guaranteeing an ROI less than a year for municipalities. Furthermore, citizens can gain access to Shayp's services and technology through their insurance, which helps mitigate water damage, representing a third of home insurance costs.
Smartcity : Public buildings & infrastructures water leak management
Description
Tackle water loss in municipal buildings with a guaranteed ROI of less than a year
Public buildings are prone to water leaks, sometimes accounting for over 40% of a municipalities water bill. Shayp helps the municipalities technicians tackle buildings with the highest leaks using an easy to use and extremely rewarding dispatching process. Plumbers are able to understand how efficient their intervention was and the savings they generated, while building managers can view all the reports.
Available in
Worldwide
Categories of application
Clean water and sanitation, Sustainable cities and communities
Sector of application
Water distribution and use, Building and shelters
Status
Tested implementation
---
InsurTech : Mitigate water damage in homes & buildings
Description
Improve property insurance services, reduce the water bills of customers and mitigate water damage with IoT.
Shayp's unique IoT solution does not require professional installation and immediately assesses the costs of leaks from a single measuring point in a home or a building. Shayp immediately alerts a homeowner in case of a leak and puts them in touch with their insurance or a plumber.
Available in
Worldwide
Categories of application
Clean water and sanitation, Sustainable cities and communities, Responsible consumption and production
Sector of application
Water distribution and use, Building and shelters, Circular economy of solid wastes
Status
Tested implementation
---