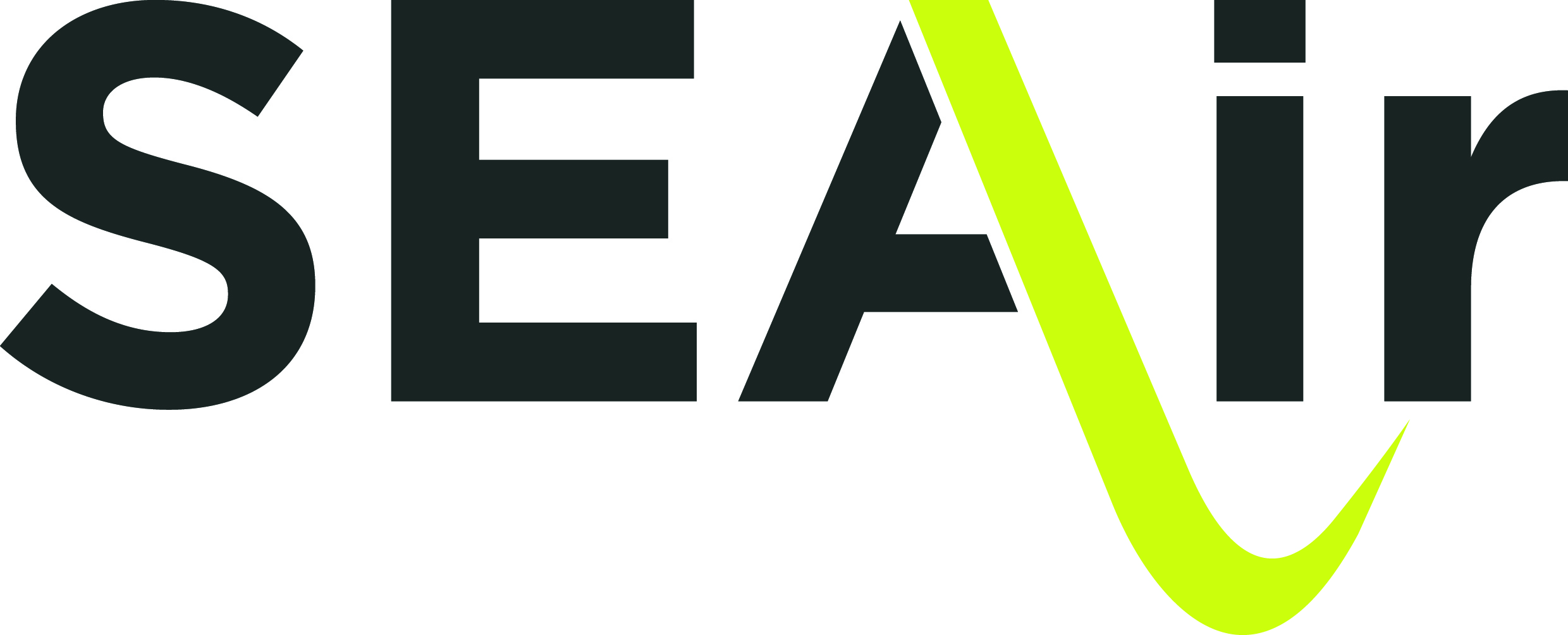 Contact information
About the company
Type
Startup or self-employed
Members type
innovator

Headquarters
56100 Lorient, France
Company size
14
Founders
Richard Forest et Bertrand Castelnerac
Founded
2016
SDG's
Sustainable cities and communities
Social

Website
https://seair.fr/en
Alliance member
SEAir
---
SEAir is an innovative design and engineering office and creator of foiling systems for boats.
SEAir is a key player in the nautical world, using its expertise in its innovative research and engineering office to make boats 'fly' using foils. SEAir, noticed, as did everyone, the great gains in performance achieved on sailing boats using hydrofoils. Convinced that we could achieve at least the same improvements for motor boats, we decided to work on designing foils and related systems for these boats. Starting with a RIB, the most commonly used powerboat. In July 2017 SEAir performed a world première by making a Rigid Inflatable Boat (RIB) fly using hydrofoils for the first time. The project consisted of fitting hydrofoils to a standard Zodiac Pro 5.5 Rigid Inflatable Boat. These are retractable and automatically steered. The addition of foils gives many advantages, most significantly fuel consumption savings, as well as improved stability and boat handling. We save about 30% (50% some times) fuel comsuption. We sell the RIBs, and following lots of public interest, several orders have been placed for the 5.5m and the 7m boats. Main applications will be as professionnal passenger transporters, safety boats, for coast guards, ...
Flying RIB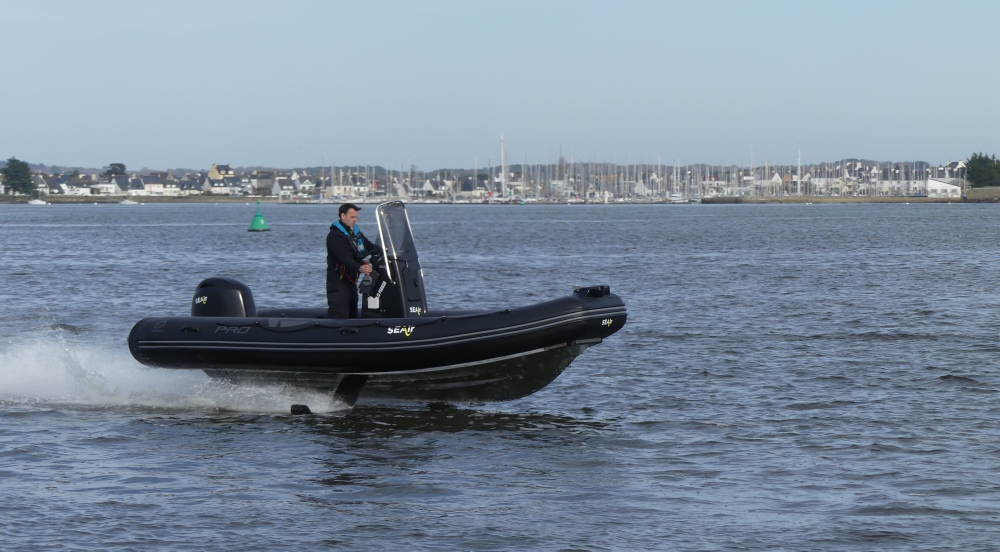 Description
30% Fuel consumption savings. 6-9m boats carrying 6 - 12 Passagers. Many hours of navigation. Comfort and stability.
Standard semi rigid boat fitted with the SEAir retractable foils and automatic control: Easy to use. 30% reduction in fuel consumption, which can reach up to 50% fuel reduction at times. Transport on standard trailer. Beachable, and easy pontoon docking. Currently available in 5.5, 7 and 8 metres. Gives significant reduction in fuel consumption and increased stability, comfort and improved boat handling.
Available in
Worldwide
Categories of application
Sustainable cities and communities
Sector of application
Urban and inter-urban mobility
Status
Implemented
---