Contact information
About the company
Type
Company
Members type
innovator

Headquarters
13150 Saint-Pierre-de-Mézoargues, France
Company size
3
Founders
Alain Gachet
Founded
1999
SDG's
Clean water and sanitation
Social

Website
rtiexploration.com
Alliance member
RTI Exploration
---
RTI Explorationl is a natural resource exploration firm offering cutting edge intelligence services around the world
Our mission is to offer the best odds of exploration success while minimizing costs, time and risks of operations through solutions achieving unprecedented success rates. We provide project development master plans to decision makers, and we execute accordingly with our operating partners. Our vision is to be a leading global natural resource project development company through the delivery of project know how and master plan which enable the execution of projects for the creation of sustainable, economic and societal impact at all levels involving synergies between Governments, Industry, the Private Sector and NPO's. Our technologies can be adopted independently or combined together into an integrated solution, ready for execution project development master plan: WATEX™ (Precise Delineation of Groundwater Reservoirs down to 3 Km), BAMEX™ (Uncovering the Optimal Mineral Potential to be Unlocked), HEXUB™ (Accurate Delineation of Areas of Major Hydrocarbon Interest), OSIRIS™ (Environmental Monitoring, Soil and Forest Classifications). We are a preferred partner for our clients by being an independent service provider of turn-key solutions, assuring integrity and confidentiality of our results. Excellence is at the heart of achieving customer and investor goals insuring their long-standing loyalty.
WATEX: Water Exploration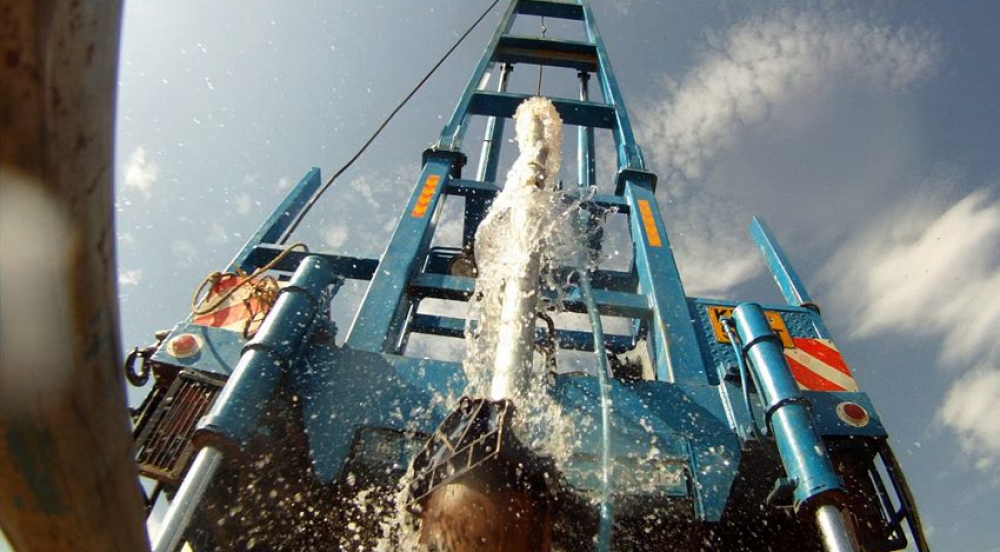 Description
Groundwater Exploration Technology, with a drilling success rate above 85%
WATEX™, Groundwater Exploration System, is the perfect tool to launch, and scale any water development and water management projects. It is designed to detect unknown and renewable groundwater and assist decision makers. The system was praised in 2004 by the U.S. Congress, USGS and the U.S. State Department since the Darfur crisis in Sudan, where 3 million displaced persons were rescued by 1700 water wells drilled thanks to the a WATEX™ Survey funded by USAID. This solution enables the discovery of shallow (0 to 100m) to deep (100 to 4000m) groundwater reservoirs. WATEX™ combines remote sensing with one of the most efficient moisture algorithms, coupled with geology and geophysics. Based on more than 2000 wells, WATEX™ provides accurate drilling coordinates leading to a proven success rate from 85% to 98%, whatever the geological context. Inducted into the Space Technology Hall of Fame® by the Space Foundation, WATEX™ is a technology recognized and honored for its efficiency servicing the world's industrial and humanitarian needs.
Available in
Eastern Africa, Middle Africa, Southern Africa, Western Africa, South America, Caribbean, Central America, Northern America, Central Asia, Eastern Asia, Southern Asia, South-Eastern Asia, Western Asia, Eastern Europe, Northern Europe, Southern Europe, Western Europe, Melanesia, Micronesia, Polynesia, Tunisia, Algeria, Egypt, Western Sahara, Sudan, Libya, Morocco,
Categories of application
Clean water and sanitation
Sector of application
Water production
Status
Implemented
---