About the company
Type
Startup or self-employed
Members type
innovator

Headquarters
75004 Paris, France
Company size
12
Founders

Founded
2011
SDG's
Sustainable cities and communities
Social

Website
parkingmap.fr
Alliance member
ParkingMap
---
ParkingMap creates smart-parking solutions in order to reduce and optimize car trafic flows in urban areas.
ParkingMap has been founded in 2011. Our office is located in Paris. We creates smart-parking solutions for municipalities and private parking managers in order to ease parking management for both on-street and off-street parking. We truely believe that easing the search of a park spot is a way of reducing trafic flows. Indeed 10% to 30% of the trafic flows in urban areas are only due to parking search. Anymore parking is at the core of intermodal transports. Smart-Parking is the best solution to optimize parking occupation and to make it more profitable for managers. Reducing parking search thanks to smart-parking and integrating the parking information into intermodal transport is very efficient for inciting drivers to switch from their personal car to public and shared transports.
Smart-Parking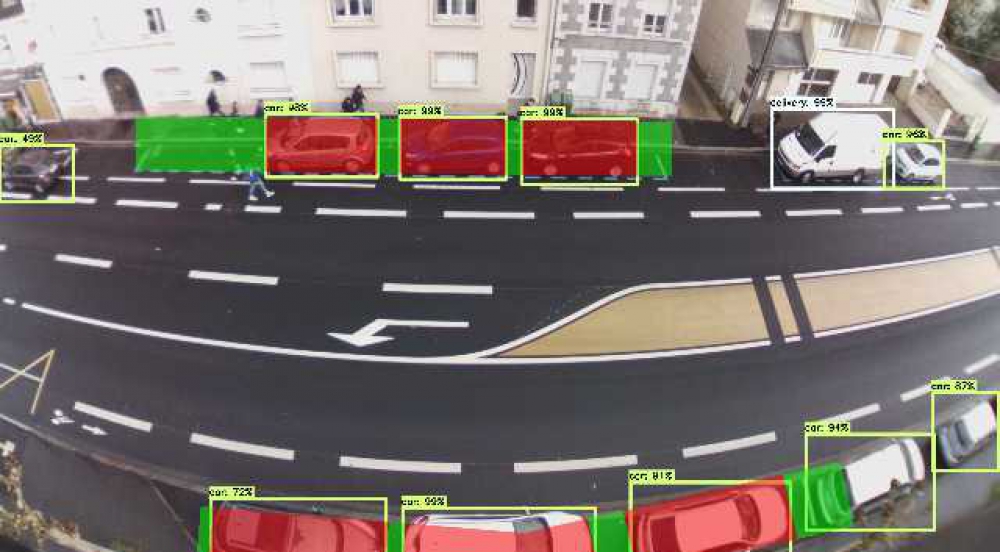 Description
ParkingMap creates smart-parking solutions in order to reduce significantly search for a park spot for drivers.
Our solutions are bought by parking managers ( both muncipalities and private companies). Our smart parking solutions are mainly based on an innovative sensor which can be installed on public lamps or buildings. The data collected enable us to give informations to drivers thanks to urban signalisation or mobile applications. In urban areas search for a park spot generates 10% of the pollution. Optimising search for a parking spot is fundamental to reduce consequently urban car trafic flows. The data collected by the sensor allow us to give also to parking managers tools which allow them to manage in real-time their parking. We provide real-time notifications on park offenses or genant parking. The manager can also access to reporting which enable them to understand significantly how their parking solutions are used and how they can otpimize their parking solutions.
Available in
Worldwide
Categories of application
Sustainable cities and communities
Sector of application
Urban and inter-urban mobility
Status
Implemented
---