Contact information
About the company
Type
Non-profit project
Members type
innovator

Headquarters
92300 Levallois-Perret, France
Company size
10
Founders
Maurice Brasher, Sophie de Bryas, Denis Morin, Eric Rhodes, Nathalie Poirier, Matthieu Barbier, Caris Kindler, Marie-Claire Dagher, Sakeenah Ahamed, Olivier Meyer
Founded
2016
SDG's
Sustainable cities and communities
Social

Website
processwork.info
Alliance member
Maison du Processwork
---
Sponsor of a powerful approach based on Open Forums to address global challenges
Faced with new challenges, complex and intricated, our societies have to reinvent the way they take decisions. With the support of Arnold and Amy Mindell (see http://www.aamindell.net/), we propose to organize Open Forums worldwide. The goal of those Open Forums is to interest potential stakeholders to explore at all levels - rationally, emotionally, physically - contemporary and often conflictual situations arising from local or global issues, taking into account the full range of roles and positions involved. It enables awareness among the participants of the diversity of positions. Lines of possible consensus and shared disagreement can then emerge and pave the way to action. This "Deep Democracy" process promotes sustainable communities where conflicts are no longer avoided or disregarded but viewed as an essential source of information. Maison du Processwork is the new name of the French Association ADDOP (Association pour le développement et la diffusion des open forums et autres applications du Processwork), created in 2016. It promotes Open Forums in France and elsewhere in cooperation with other Processwork associations.
Open Forums on climate and environmental issues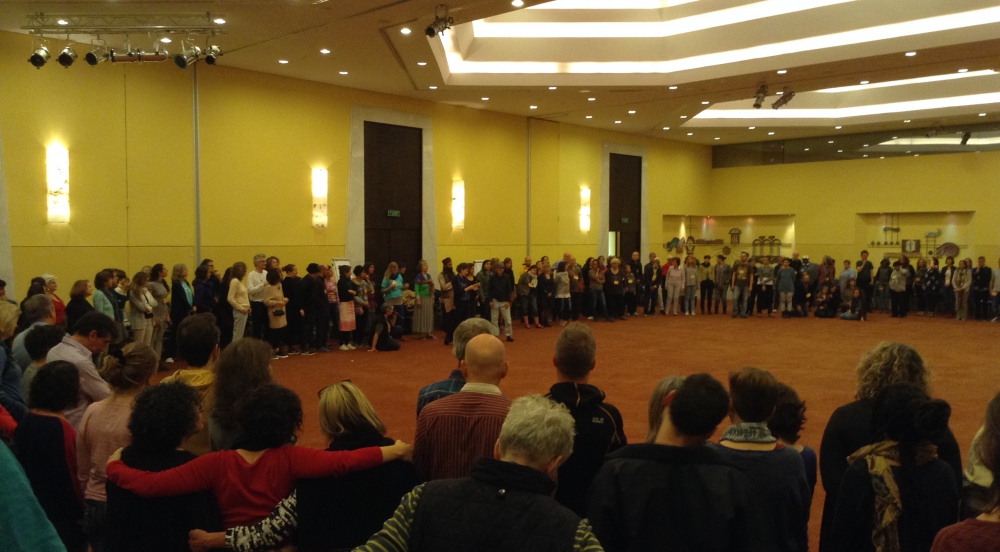 Description
Organization of Open Forums worldwide focused on climate and environmental issues, facilitated by local process workers.
Technological solutions exist to mitigate GHG emissions and adapt ourselves to climate change and the Solar Impulse Foundation will show it clearly. Deep Democracy Open Forums represent a technically advanced solution for exploring the nature of the resistance which blocks implementation, and its inclusion. The organization of Deep Democracy Open Forums worldwide will enable local populations to productively focus on climate and on environmental issues. These issues affect absolutely everybody, and these facilitated Open Forums (which have a capacity of hundreds) really allow everybody to participate, express, and exchange their views, however opposed among themselves they may be. Widespread participation means that the nature of the resistance and opposition can be better understood and its energy included, which subsequently enables faster solutions to be put into practice. They are facilitated by locally-trained process workers. These process workers form a worldwide network, who are already trained or in training, thanks to Arnold Mindell the founder, the Process Work Institute and IAPOP, which have promoted the approach through 7 Worldwork seminars since 1999 and more than 100 Open Forums worldwide (http://worldwork.org/wp-content/uploads/2016/03/Deep-Democracy-Open-Forums-around-World-List.pdf)
Available in
Worldwide
Categories of application
Sustainable cities and communities
Sector of application
Communities infrastructures
Status
Tested implementation
---