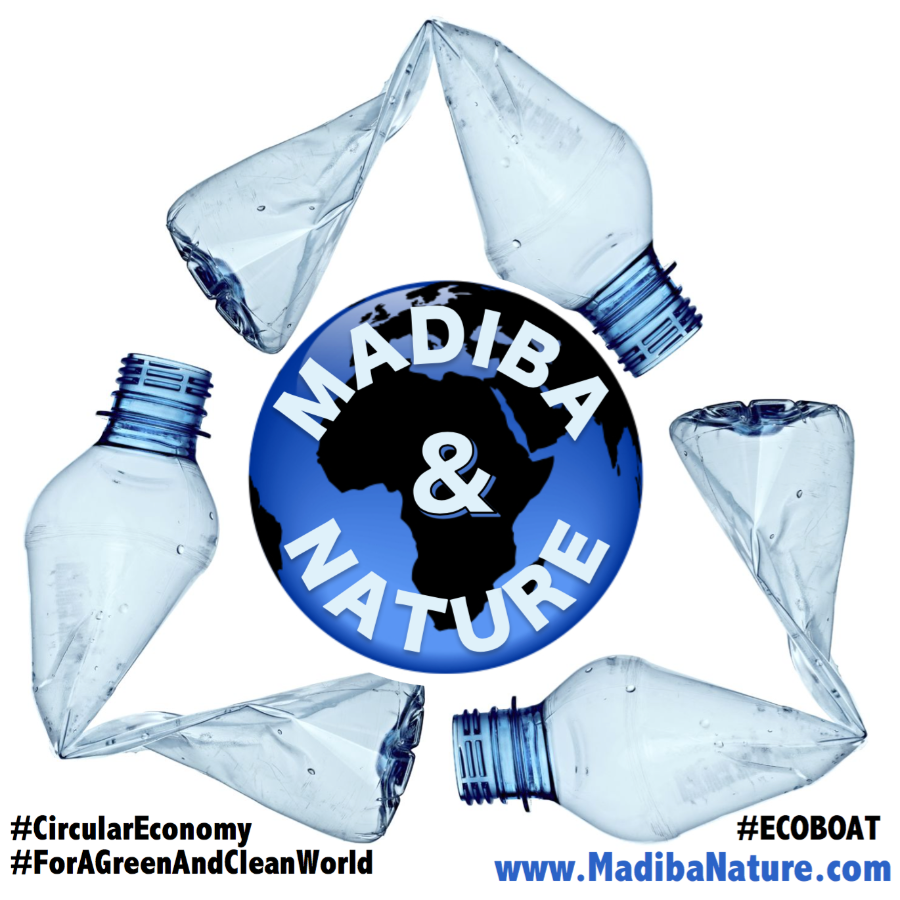 Contact information
About the company
Type
Non-profit project
Members type
innovator

Headquarters
B.P.: 2584, Douala, Cameroun
Company size
7
Founders
Ismael Essome
Founded
2016
SDG's
Sustainable cities and communities
Responsible consumption and production
Documents

offer of manufacture of ECOBOAT 2.0 for tourism, sport or fishing
Website
madibanature.com
Alliance member
Madiba & Nature
---
ECOBOAT is an eco-friendly canoe made of marine or urban plastic waste with the aim to promote ecotourism and fishing
Madiba & Nature is working on a vast volunteer program in the fight against pollution to promote sustainable development and inspire change in the society. It specializes in the recycling of marine and urban plastic waste in ecological canoes called ECOBOAT used for fishing and community ecotourism. A program of citizen action's has been set up with projects and clean-up and waste management of the marine and urban environment and the recycling of plastics into Ecoboat. A mini tour operator is also launched with the local communities of Kribi in the Southern Region of the country. Tourists are registered from digital platforms and guided in the different natural landscapes of the Coastal Region; ECOBOAT trip is also organized every weekend. A program of environmental education is done on the different pages of Social Networks, with exhibitions organized on the country and also internationally as part of the awareness on pollution and climate change; Seminars are organized with universities and schools. The daily activity is also the web management and digital communication (online awareness via social networks).
A new local model of dustbin adapted to facilitate collection of plastic bottles to clean cities and beaches of Cameroon.
The Ecobin is a bin made out of recovery plastic bottles in order to boost waste management and provide raw material for recycling.