Contact information
About the company
Type
Startup or self-employed
Members type
innovator

Headquarters
31670, France
Company size
3
Founders
Raymond SARR
Founded
2017
SDG's
Affordable and clean energy
Website
jokosun.com
Alliance member
Jokosun
---
Providing suitable, affordable and rentable photovoltaic solutions in subsaharan offgrid zones.
Founded in 2017 by Raymond Sarr, JOKOSUN covets becoming a decisive stakeholder in the achievement of universal energy access within West Africa, thanks to off-grid energy solutions and an unique bet (in the region) on very high quality and long lifetime. This element is essential for having real social and environmental impacts in the West African rural zones. This is how, day after day, we achieve a little bit more our goal: 1) with individual photovoltaic kits, which include a solar panel (production), a battery (storage), and the needed equipment, totally modular to the customer's specific needs (families or entrepreneurs). All our equipment are in line with the European standards, and we progressively go further; 2) Complete energy service for a maximal sustainability: on-site installation of the kits by our teams - use and basic maintenance training of the customers, by our teams - warranty and services; 3) the whole is made affordable for unbanked populations by spreading users' payments across 3 years, in a model of "renting until owning".
ImpactBusiness-Africa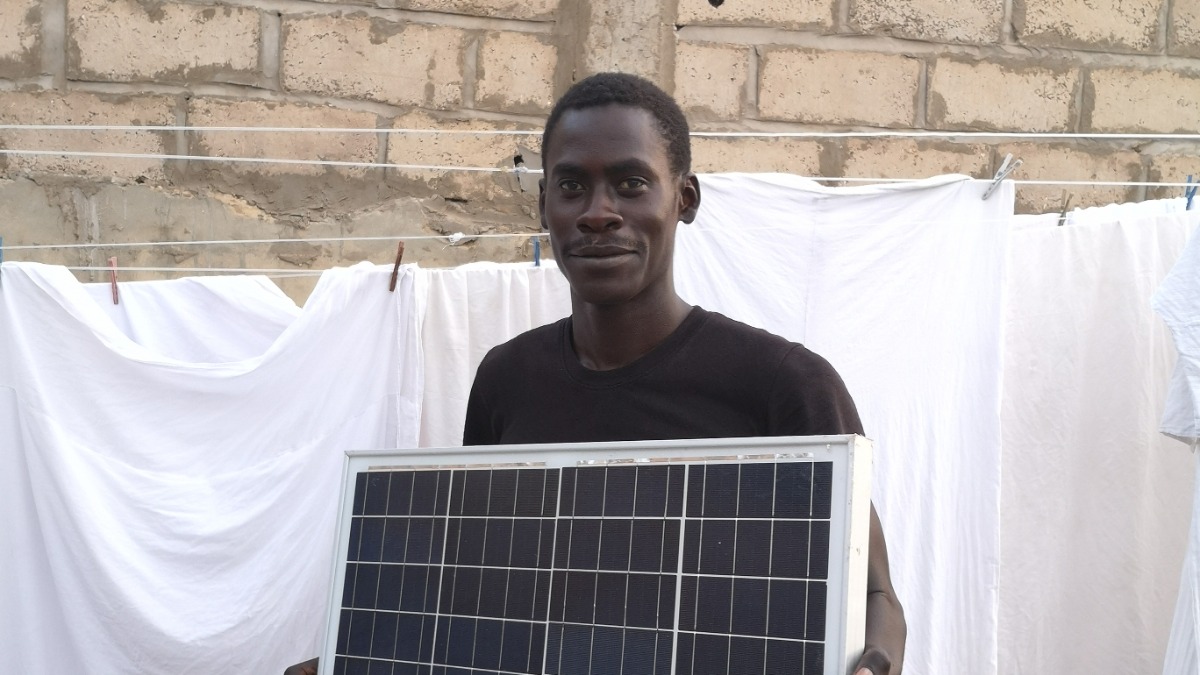 Description
An investment solution, profitable within 3 years, which allows triggering new accesses to a clean energy in Senegal.
Making a productive and positive bridge between Europe and Africa is at the heart of Jokosun's vision and a condition sine qua non to reach universal access to energy within Western Africa. It's a structural solution for making affordable to anyone a high quality of off-grid energy equipment and services, with a profitability for all the stakeholders. Jokosun's final customers (rural families or entrepreneurs) are solvents, but only if they spread their payments across 3 years. It's a profitable model for the company … but which provokes a very high working capital requirement. With our offer Impact Business Africa, Jokosun sells energy equipment and a future provision of services to an individual or a company (the investor), usually within France/Europe. Jokosun takes its profit margin at this moment … no more problems with working capital requirement! Then, Jokosun puts the equipment up for rent-own over 3 years, on behalf of the investor, to whom all rents are transferred. On average, at the outcome of the 3 years, the investor obtains a net rate profit of 15%.
Available in
Senegal,
Categories of application
Affordable and clean energy
Sector of application
Clean energy production
Status
Tested implementation
---