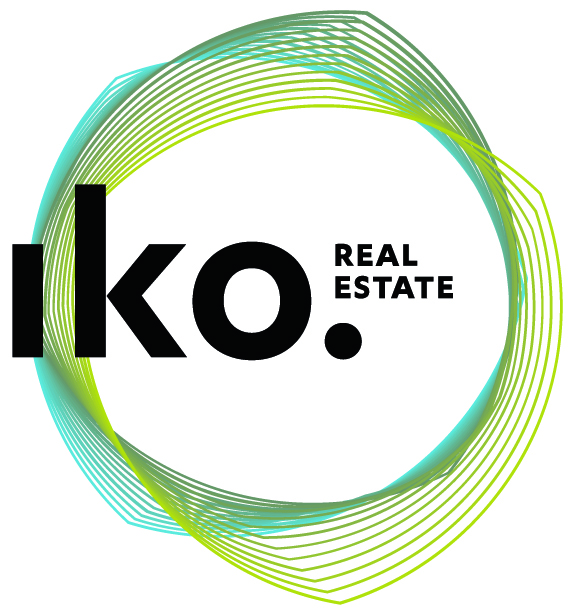 Contact information
About the company
Type
Company
Members type
seeker

Headquarters
2370 Howald, Luxembourg
Company size
35
Founders
Edouard Lux
Founded
1989
SDG's
Affordable and clean energy
Sustainable cities and communities
Responsible consumption and production
Website
ikorealestate.eu
Alliance member
IKO
---
IKO Real Estate, catalyst for 21st century living, working and leisure.
Founded in 1989 in Luxembourg, IKO is a family group that works in property as a developer, manager and investor. First specialized in commercial real estate, the company has expanded its activities in residential, retail and deploying large scale mixed projects harmoniously combining housing, shops, offices and green spaces. We believe we are now at the beginning of a process that is profoundly changing our way of living, working and consuming – in short, the way we live. The property sector also needs to adapt and assist this development through a clearly defined goal: enabling people to re-appropriate the urban space where they receive education and medical care, spend their leisure time, move around, live and work, in the greatest possible harmony with their fellow citizens. IKO meets these fascinating challenges. Its role as a promoter is to drive a new vision that makes human well-being and nature central to every project. Our passion for our profession, our desire to cast a fresh eye on every project and our conviction that people's well-being is closely linked to the way cities are developed are inspiring us to explore a new corporate vision, and a new mission. Already a forerunner in numerous projects, IKO is determined to stay at the cutting edge, responding to present and future developments by integrating new technologies and their impact on our lifestyles into our projects from now on. Adapting cities to our lifestyles is a whole new challenge that IKO is determined to meet. The fundamental approach we apply to all our projects involves integrating new ways of living, meeting each other, sharing and working together. IKO's vision involves thinking up new solutions, and using the quintessence of a wealth of outstanding concepts and ideas to propose cities built with methods that preserve our ecosystem, and where nature and the human factor are once more brought to the fore.
Rout Lëns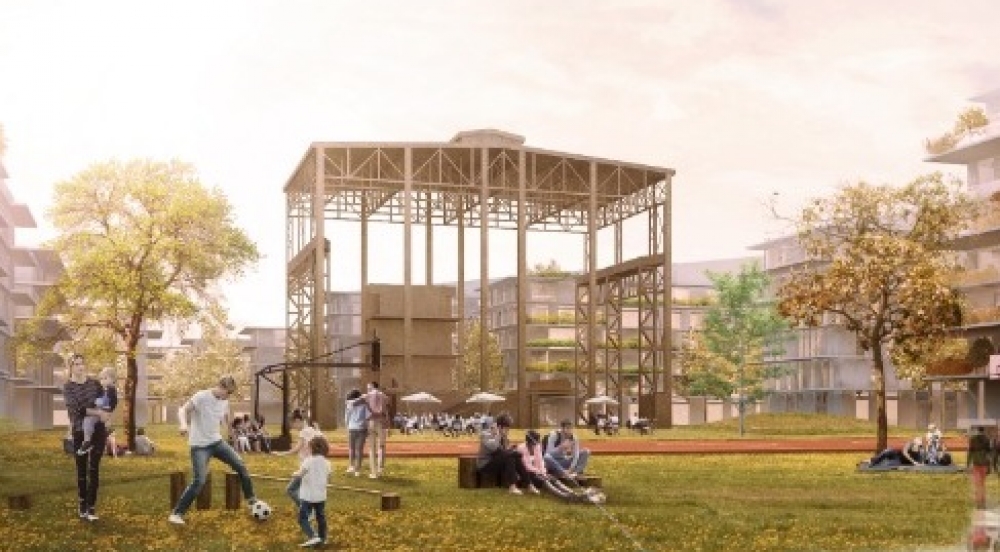 Description
The 1st CO2 neutral neighborhood in Esch-sur-Alzette.
Located in the South of Luxembourg, along the French border, the Rout Lëns project proposes the reconversion of a 11 hectares brownfield site into a CO2 neutral district.
For over a century, the southern region has ensured the prosperity of the Grand Duchy of Luxembourg with mining and the steel industry. Today, the region again plays a key role in the country's economy. In addition to the highly specialized steel industry, many innovative firms characterize the region. In Esch-sur-Alzette, second city of Luxembourg, the University stand alongside several research and innovation centers, a hotspot for innovation with the ambition to become the hotspot for innovation in Luxembourg. Besides the economic and cultural roles of these former brownfields, they also offer an opportunity to reinvest a place and develop new neighbourhoods, to meet the important need of new housing in the whole country.
In Esch-sur-Alzette, Rout Lëns will welcome 3.000 inhabitants as an extension of the urban center. Offering all functions needed for a harmonious life (school, nursery, local and bio shops, restaurants and bars, cultural spots, green areas,…), the project's development keeps the well-being and the social dimensions in its heart.
Through Rout Lëns, IKO wants to shape the first CO2 neutral mixed neighbourhood in this city, a new district as a living laboratory, meeting the objectives of the third industrial revolution in a former brownfield and thus joining the government impulse. Implementing a neighbourhood components with the 3 pillars of the sustainable development (economic, ecologic and social), but also using the latest innovations and technologies in the building environment, the smart mobility, and on a bigger scale, a smart district for a future smart city. Nevertheless, the identification of possible ways of reducing water consumption without lowering the inhabitants comfort will also be one of the main topics in our reflection.
Our goal is to offer a place where you can live, learn, work, shop and entertain yourself in a human well-being centric development where nature finds its way back to the urban environment and in our daily life, and where the memory of our industrial past is highlighted through innovation.
Available in
Luxembourg,
Categories of application
Affordable and clean energy, Sustainable cities and communities, Responsible consumption and production
Sector of application
Clean energy production, Energy distribution & management, Urban and inter-urban mobility, Communities infrastructures, Building and shelters, Circular economy of solid wastes
Status
Concept
---