Contact information
About the company
Type
Company
Members type
innovator

Headquarters
27336 Frankenfeld, Germany
Company size
86
Founders
Norbert Hennchen
Founded
1988
SDG's
Social

Website
freqcon.com
Alliance member
FREQCON GmbH
---
We offer innovative solutions for Renewable Energy integration & Grid Stability.
FREQCON is one of the leading German manufacturers of power converters and control systems for renewable energy systems and energy storage applications. The family-owned company was founded in 1988 and trades as Freqcon GmbH since 2005. Freqcon is one of the pioneering companies of the modern wind turbine industry, introducing full-scale power converters to the market almost 30 years ago. Freqcon`s power converter and control systems allow efficient and reliable grid integration of wind turbines, Solar PV and energy storage systems. We provide solutions for grid-connected systems as well as island grid systems. Our products cover the whole range from kW-size to Multi-MW-systems. Beside our standard product portfolio we also offer customer-specific solutions according to your project requirements. Freqcon has a strong focus on research & development and co-operates with a number of universities and research institutes from all over the world. Our products are deployed world-wide in applications with 45 GW installed capacity.
UGS (Ultracapacitor Grid Stabilizer)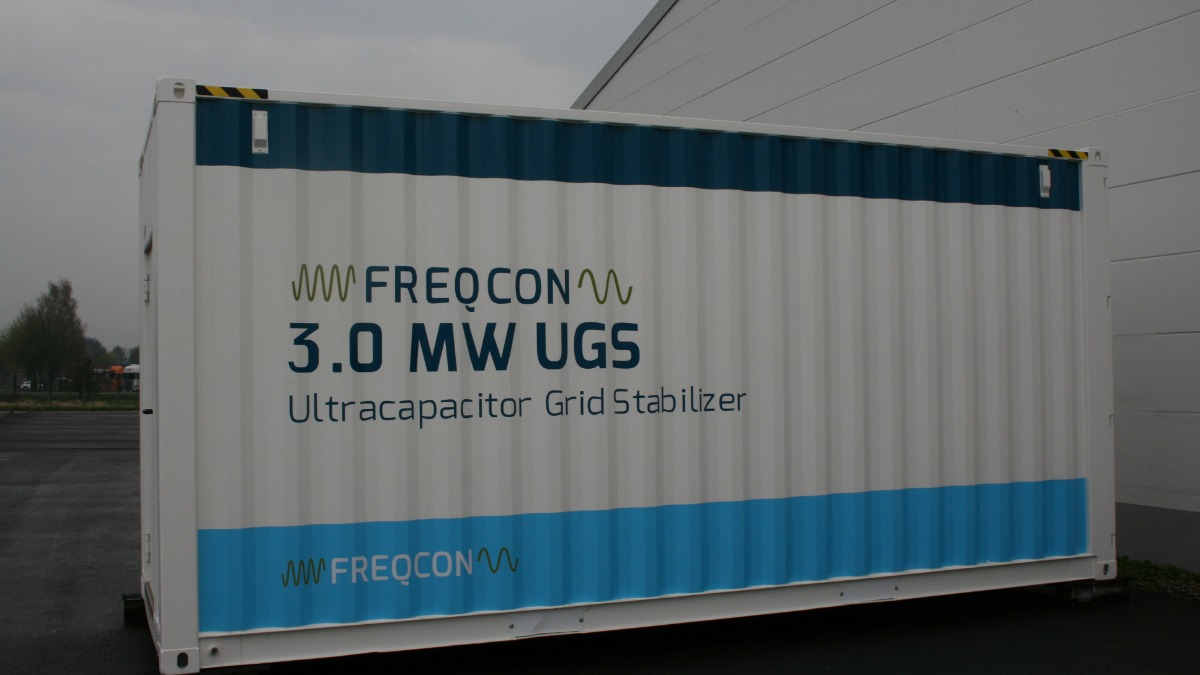 Description
Ultracapacitor based solution for Grid Stabilization and maximum renewable energy penetration.
Renewable energy resources like Solar and Wind depend a lot on weather conditions. A heavy cloud or an instant decrease in the wind speed can easily destabilize a high renewable energy penetrated Grid. In unpredictable weather conditions UGS supports the grid by providing instant active and reactive power support for frequency and voltage stabilization. The Ultracapacitor Grid Stabilizer (UGS) can also be used for protecting sensitive manufacturing processes by providing short-term back-up power and mitigating process disruptions from frequency or voltage dips.
Available in
Worldwide
Status
Implemented
---
(MSC) Multi Source Hybrid Converter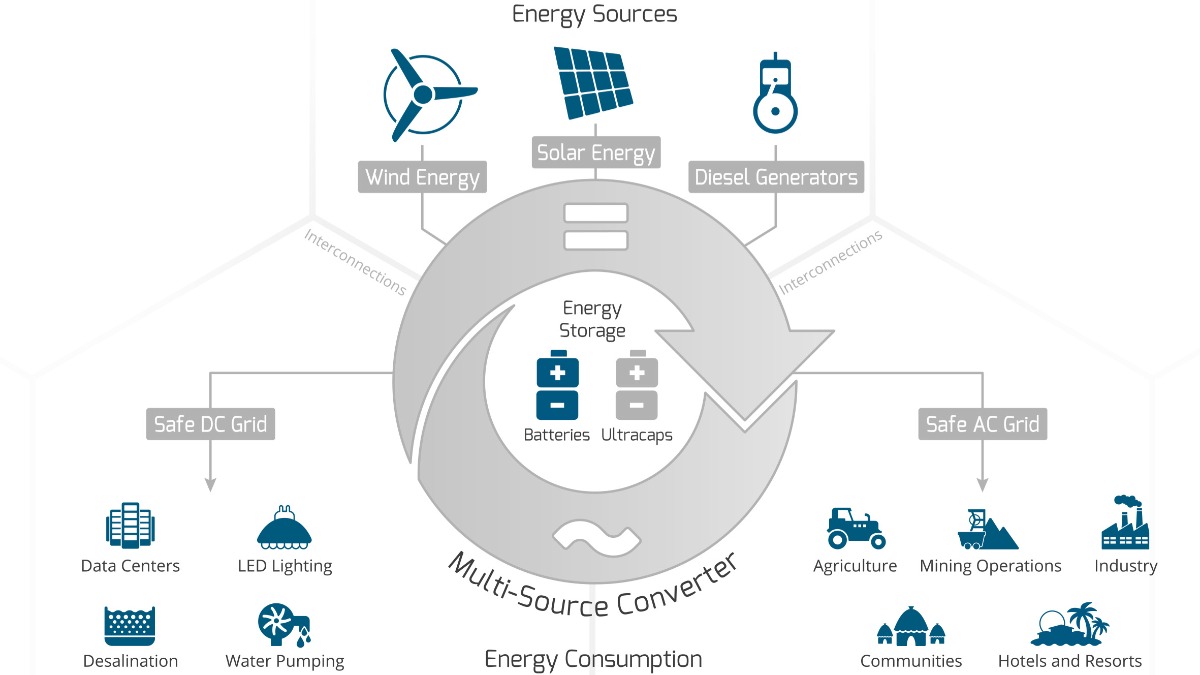 Description
An Innovative and highly customizable Hybrid Inverter with multiple energy source and storage integration options
The MSC Converter is a hybrid power converter based on the "Multi Source Concept" and is available in the power range 20 kW to 2.0 MW. Multiple energy sources (PV, wind turbine, diesel generator) can be connected to the DC-link of the power converter, thus reducing installation costs and achieving a higher level of system integration in microgrid projects. At the same time, different energy storage technologies such as li-ion, lead-acid or redox-flow batteries can be connected in parallel. The MSC Converter helps to provide a stable and uninterruptible island grid supply with high power quality.
Available in
Worldwide
Status
Implemented
---