Contact information
About the company
Type
Startup or self-employed
Members type
innovator

Headquarters
Manuka ACT 2603, Australia
Company size
4
Founders
Slava Kozlovskii
Founded
2016
SDG's
Sustainable cities and communities
Website
www.evee.com.au
Alliance member
Evee
---
Peer-to-Peer Electric Car Sharing
We started Evee to give the opportunity to drive and own an electric car to as many people as possible. Evee helps owners reduce the cost of ownership by renting out their electric cars and therefore make purchase of one a more sensible decision.
Evee also allows travellers find electric vehicles available for rent globally wherever they go. By connecting the owners and the renters we create a real dialogue that leads to higher chance of renter also purchasing an electric car and renting it out on our platform expanding the rental ecosystem.
A peer-to-peer electric car sharing platform.
Evee reduces the cost of having an Electric Vehicle [EV] by generating rental income for the owners and provides access to rental EVs for travellers wherever they go.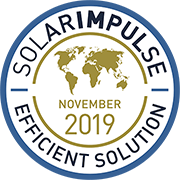 Rent Electric Cars from Real People Near You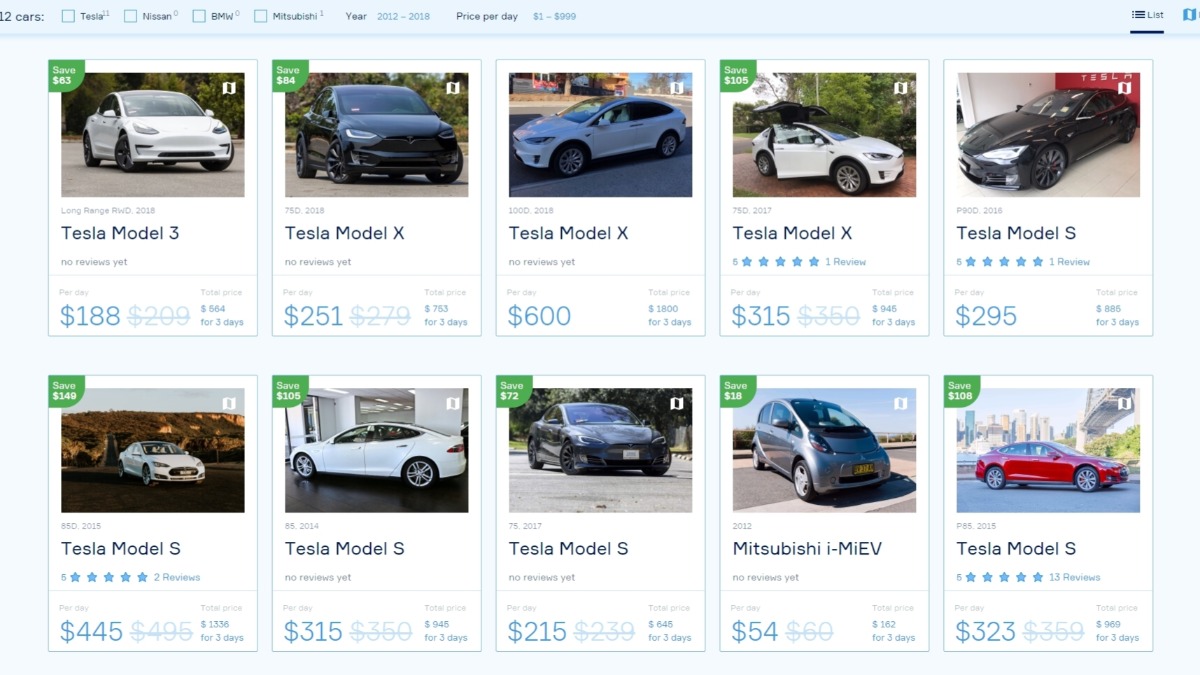 Description
Rent an electric car from someone who knows it best and can answer all your questions - the car owner.
Do you have questions about electric cars? Would you like to try one? There's no better person to help you than the car owner! If you're already switched to only driving electric - do not compromise when you travel. We now have Tesla's available for rent in all major Australian cities and Los Angeles.
Available in
United States,
Categories of application
Sustainable cities and communities
Sector of application
Urban and inter-urban mobility
Status
Implemented
---
Share Your Electric Car and Reduce the Cost of Ownership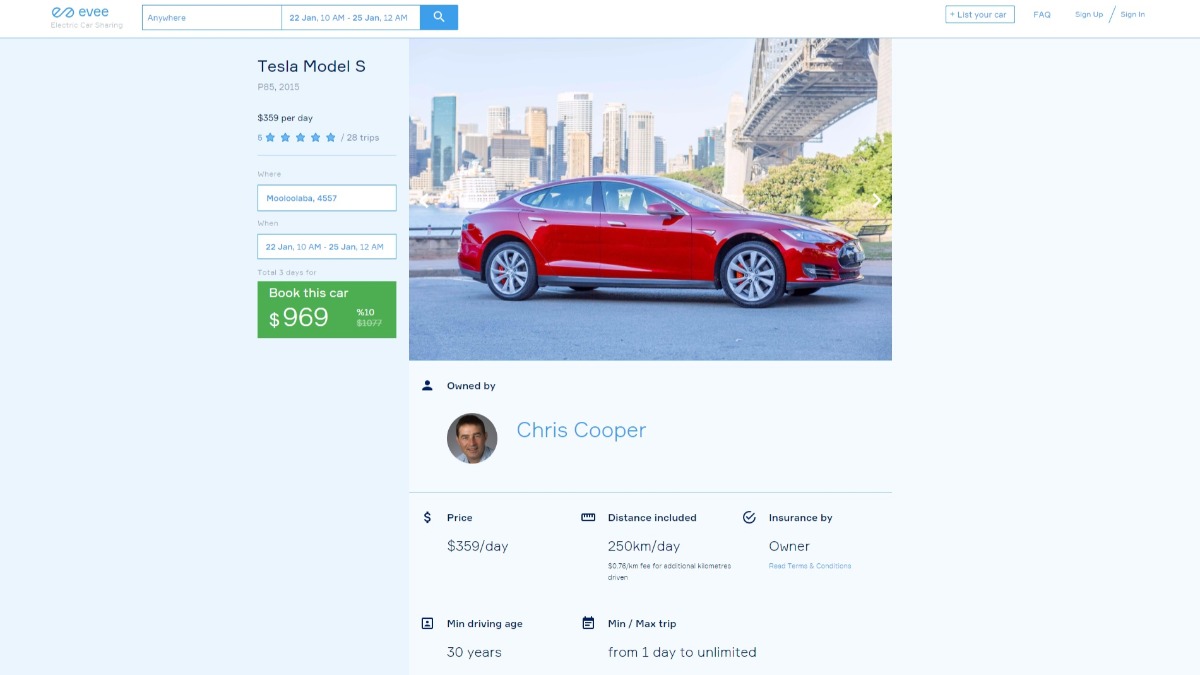 Description
Let others drive your electric car while you're not using it, earn money and spread the joy of driving electric!
List your car as available for rent, set up availability and let other approved drivers rent it from you when it's free. The money you receive will offset your insurance, maintenance and running costs and make your electric car even more affordable over time.
Available in
United States,
Status
Implemented
---