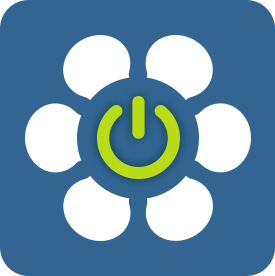 Contact information
About the company
Type
Startup or self-employed
Members type
innovator

Headquarters
78810 Feucherolles, France
Company size
5
Founders
Marc Schicks
Founded
2018
SDG's
Social

Website
e-flowerpower.com
Alliance member
e-FlowerPower
---
e-FlowerPower forecasts the 6 best and worst hours of the day to better consume electricity.
The quality of the power that we consume depends on the type of power plants running to satisfy our needs. With the increasing amount of renewable energy injected in the network, depending on the wind and the sun, the environmental impact of the electricity we consume is more and more variable in time.
e-FlowerPower has as objective to encourage the shifting of our power consumption during the moments when our environmental impact is the lowest, without loss of comfort and without paying 1 euro more.
With a team of passionate we have built a first App, freely available to download, that forecasts the quality of the power you can consume in the coming hours. It already works in France and Belgium.