Contact information
About the company
Type
Startup or self-employed
Members type
innovator

Headquarters
Longmont, CO 80501, USA
Company size
6
Founders
Charles Yhap & Tanner Cook
Founded
2015
SDG's
Industry, innovation and infrastructure
Sustainable cities and communities
Responsible consumption and production
Website
cleanrobotics.com
Alliance member
CleanRobotics
---
CleanRobotics makes waste management easy with Trashbot™, a robotic trash can that automatically separates recyclables
Recycling rules are complex and vary based on location, which results in confusion when selecting the correct bin for waste disposal. In facilities such as airports and convention centers, this leads to large-scale contamination of recyclable material and low recycling yields. Because of these issues fines are incurred, and waste management and disposal costs are incredibly high. The only solution many facilities have is to invest in on-site sorting infrastructure. Companies are also making large shifts towards projecting sustainable images to the public; we found that many fortune 500 companies have zero waste goals within the coming years and no discernable way of reaching them. At CleanRobotics have built an onsite refuse management and data platform, TrashBot, by using robotics and AI. Our core technology sorts recyclables from refuse at the point of disposal enabled by computer vision, artificial intelligence, and robotics – eliminating the need for manual sorting on-site. This process is more accurate than human sorting and drastically increases the recycling yield and improves its quality through reduced contamination. Other advanced features of the system help to reduce custodial costs and provide instant waste data via an online dashboard, allowing facilities to make data-driven waste management decisions. We can also integrate an optional monitor for advertising, corporate communications, and recycling education.
TrashBot, Waste Management Made Easy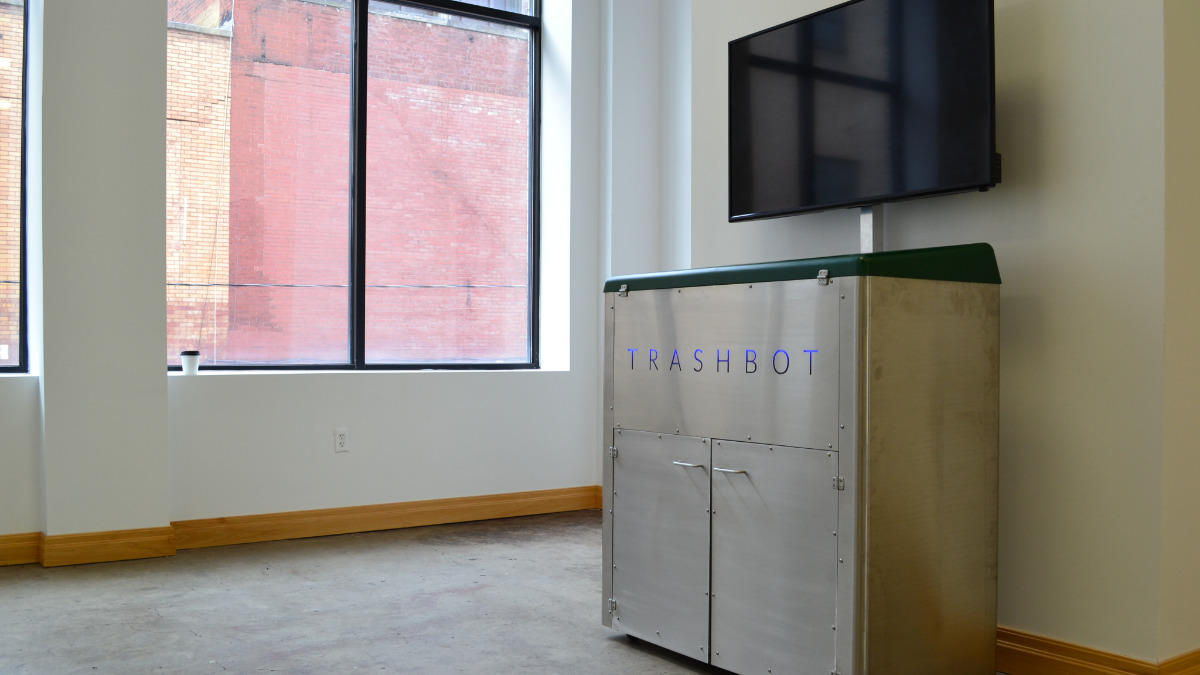 Description
TrashBot is a waste management platform that uses AI and Robotics to instantly improve a facilities waste practices.
TrashBot is a platform that automatically sorts recyclables, landfill, and compost, all while gathering useful data. TrashBot includes on demand waste audits, fine avoidance, and an education/marketing platform all to improve upon archaic existing waste management systems.
Available in
Western Europe, Mexico, United States, China,
Categories of application
Industry, innovation and infrastructure, Sustainable cities and communities, Responsible consumption and production
Sector of application
Industrial processes, Communities infrastructures, Building and shelters, Circular economy of solid wastes
Status
Implemented
---