Contact information
About the company
Type
Startup or self-employed
Members type
innovator

Headquarters
34800 Aspiran, France
Company size
15
Founders
SALVADOR PEREZ
Founded
1998
SDG's
Clean water and sanitation
Social

Website
chemdocwater.com
Alliance member
Chemdoc water
---
French manufacturer of high technology equipment for drinking and industrial water. We offer ready-to-use equipment for the efficient desalination of seawater and brackish water, water purification and NEWater for industry (waste water recycling) We are specialized in turnkey, containerized and mobile equipment .
We deliver Equipment from small (2m3/h), to medium size (5000m3/day) , for :
-Water purification
-Sea water desalination
-Treated waste water REUSE
We are experts in Containerized turn key water plants for sea water desalination or water purification from 20 m3/hour to 100 m3/ hour. FLEXIONIC® Reverse osmosis for sea water and brackish water desalination with variable salinity. R-OASYS® Complete membrane equipement for industrial Newater (UF+RO+UV) PUROSUN® Stand alone water purification without chemical, 100% solar powered OPTIPERM® Cooling Towers Water blowdown REUSE
PUROSUN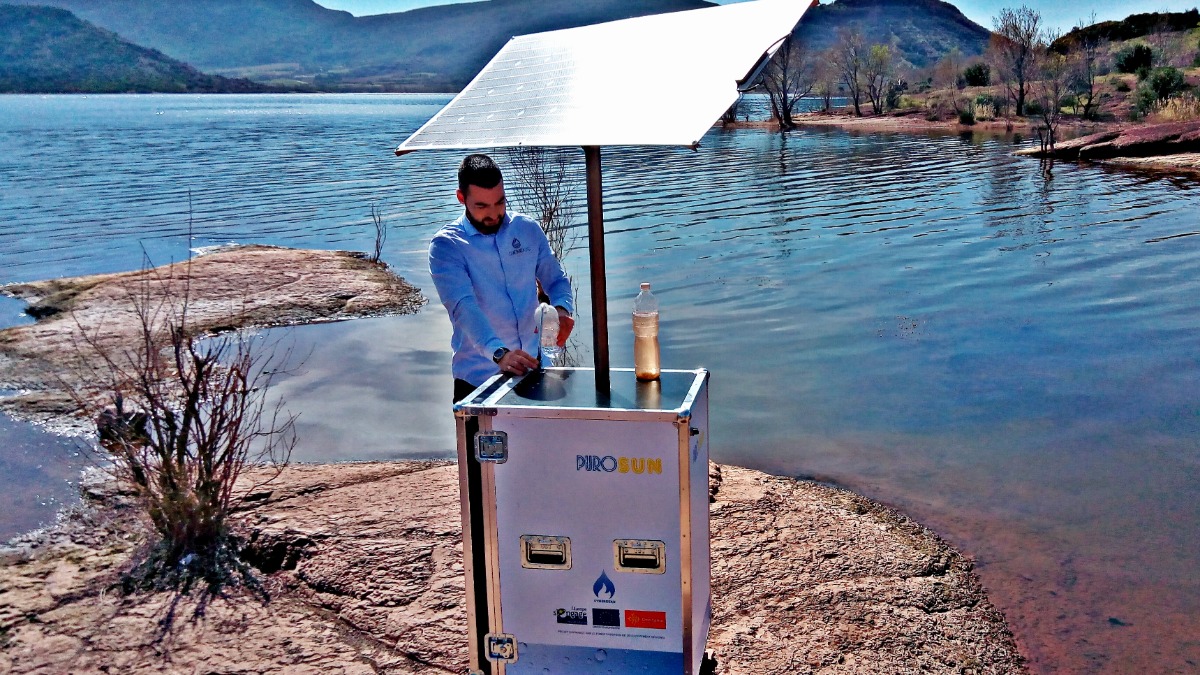 Description
Stand alone water purification unit, 100% solar powered.
Mobile and easily transportable, compact purification unit. Premium quality Ultrafiltration unit, solar powered. For surface water or groundwater turbid or polluted. 1000X times more effective than sand filters Ready to be connected and operating only with Solar Energy. From 200 liters/hour to 15m3/day Certified quality – WHO - NSF
Available in
Worldwide
Categories of application
Clean water and sanitation
Sector of application
Water production, Water treatment, Water distribution and use
Status
Implemented
---