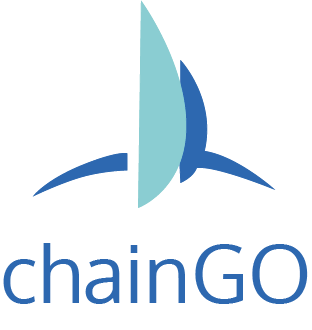 Contact information
About the company
Type
Startup or self-employed
Members type
innovator

Headquarters
28004 Madrid, Spain
Company size
6
Founders
Jordan Sorensen, Andrés Garrido, Pilar Troncoso
Founded
2017
SDG's
Social

Website
chaingotech.com
Alliance member
ChainGo Tech
---
The most innovative software to upload and manage all your cargo documentation.
Our platform is based on Blockchain technology that guarantees the realization of verified transactions, transparency, and full confidence in the authenticity of the documents.
Our objective is to transform the cargo shipping industry bringing it to a new age of efficiency and transparency!

Mission: approaching the Blockchain technology to the cargo shipping industry in order to transform the way things get done today
Vision: accelerate the digital transformation of one of the biggest industries in the world
Values: Innovation, Traceability, Immutability, Quality, Efficiency, and Sustainability