Contact information
About the company
Type
Startup or self-employed
Members type
innovator

Headquarters
Factory Access, Ruiru, Kenya
Company size
200
Founders
Peter Scott
Founded
2011
SDG's
Affordable and clean energy
Website
https://burnstoves.com
Alliance member
BURN Manufacturing Co.
---
BURN designs, manufactures and distributes aspirational fuel-efficient cooking products that save lives and forests.
BURN Manufacturing designs, produces and distributes Africa's best-selling, most durable and economical charcoal and wood clean cookstoves. Not only do our products save money, fuel and natural resources, but they also dramatically reduce harmful indoor smoke emissions which can cause significant health problems, even death. With more than 500,000 stoves sold since commencing manufacturing operations in 2013, BURN has established itself as Africa's most trusted cookstove brand thanks to our unwavering commitment to innovative research and design, manufacturing excellence, and customer care. BURN manufactures its products in sub-Saharan Africa's only state-of-the-art clean cookstove manufacturing facility. We are proud to employ 225 team members throughout Kenya and East Africa, and support a workforce which is 60 percent female, thus empowering women in roles traditionally considered to be "for men only."
Transformational Capital Raise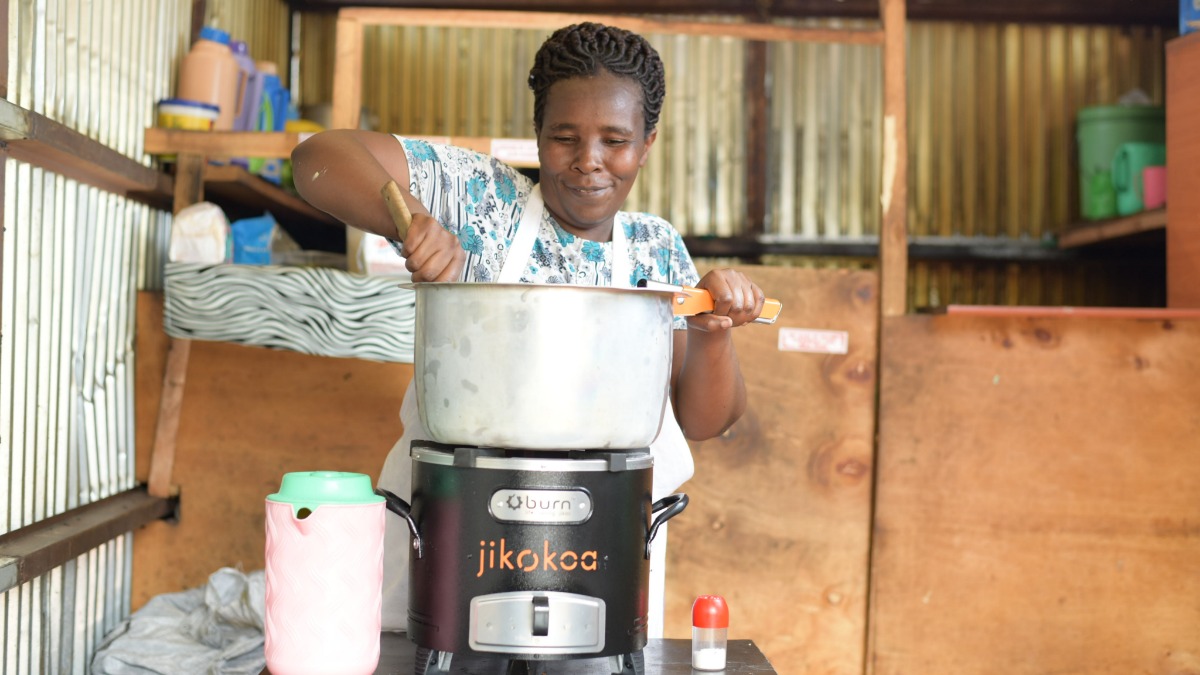 Description
BURN $10millonTransformational Capital Raise to finance and drive growth and expansion.
BURN will be launching a transformational $10M+ capital raise in 2019. While BURN has an extensive and growing network of prospective capital partners, we welcome support in identifying additional mission-aligned, strategic investors to finance and drive BURN's growth and expansion.
Available in
Kenya,
Categories of application
Affordable and clean energy
Sector of application
Clean energy production
Status
Implemented
---