Contact information
About the company
Type
Company
Members type
innovator

Headquarters
33739 Bielefeld, Germany
Company size
800
Founders
Otto Boge
Founded
1907
SDG's
Affordable and clean energy
Industry, innovation and infrastructure
Social

Website
boge.com
Alliance member
BOGE Compressors
---
Compressed air systems
In more than 120 countries worldwide customers from mechanical engineering, industry and trade trust the BOGE know-how in planning, development and production of high quality compressed air systems. Already in its fourth generation, the family-owned company puts all its experience in the development of innovative solutions and outstanding efficient products for the compressed air industry.
Continuous Improvement Programme (CIP)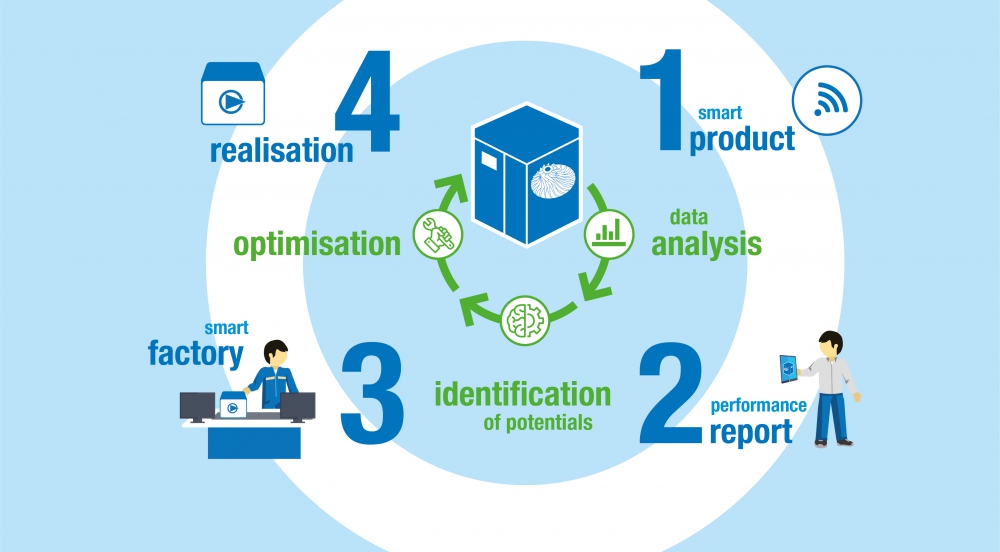 Description
KEEPING AN EYE ON OPTIMISATION
The Continuous Improvement Programme gives users greater control over the efficiency of their compressor units. All relevant data of the compressed airstation are continuously analysed to always keep users up to date in terms of technology and production conditions. If this indicates specific optimisation measures, individual components are promptly redeveloped and substituted.
Available in
Worldwide
Categories of application
Industry, innovation and infrastructure
Sector of application
Industrial processes
Status
Implemented
---
BOGE High Speed Turbo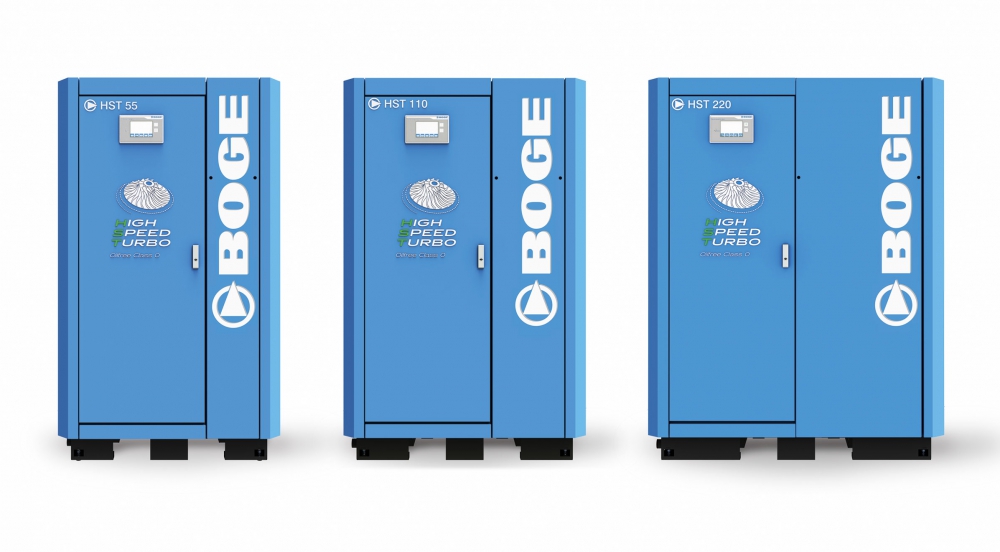 Description
AN INNOVATION THAT'S KINDER TO THE ENVIRONMENT
It was to be expected that a technical innovation like the High Speed Turbo Compressor would be in the interests of conserving the environment. But the real surprise was the actual extent of its eco-friendliness: it achieves top marks for efficiency even without the heat recovery option and the small CO2 emission preserves the environment.
Available in
Worldwide
Categories of application
Affordable and clean energy, Industry, innovation and infrastructure
Sector of application
Clean energy production, Industrial processes
Status
Implemented
---