Contact information
About the company
Type
Company
Members type
innovator

Headquarters
33127 Saint-Jean-d'Illac, France
Company size
15
Founders
Sébastien Ackermann
Founded
2009
SDG's
Affordable and clean energy
Alliance member
BASE
---
BASE is a French company that is specialised in solar energies. BASE employs a team of people highly intertested in solar energies. BASE designs, manufactures and sells innovative thermovoltaïc solar systems for electricity and hot air production.
BASE's main innovation is Cogen'Air, a hybrid solar panel that produces both electricity and heat. The main applications for Cogen'Air are: - Solar drying for hay, waste and wood. Cogen'Air increases the value of the dried materials (better quality of hay, transform wood or waste into fuel) and reduces their transportation costs - Energy efficiency of buildings by production self-consumed electricity and heat (used for heating, hot water...)
Cogen'Air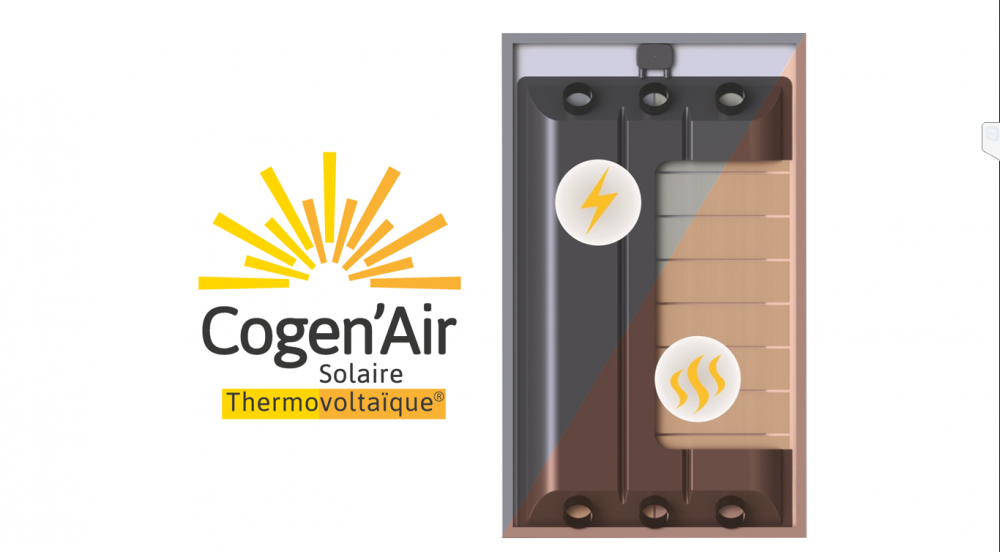 Description
Cogen'Air is a thermovoltaic solar panel producing both electricity and hot air for buildings energy efficiency & drying
Cogen'Air produces 250Wc of electricity and 744 W thermal. Cogen'Air is used for energy efficiency of buildings as it produces electricity, heating and can produce hot water. Cogen'Air is also used for agriculture (dry forage for dairy farms), wood energy (dry woodships or green waste to create fuel) as well as the waste industry (reduce waste weight or valorise waste into fuel by drying).
Available in
Spain, Italy, Austria, Belgium, Switzerland, Germany, France, Luxembourg, Netherlands,
Categories of application
Affordable and clean energy
Sector of application
Clean energy production
Status
Implemented
---