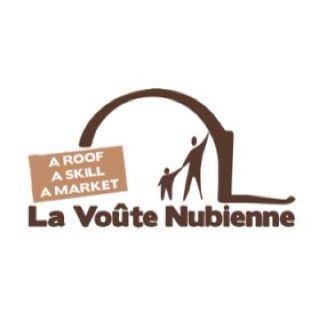 Contact information
About the company
Type
Non-profit project
Members type
innovator

Headquarters
34190 Ganges, France
Company size
70
Founders
Thomas Granier
Founded
2000
SDG's
Website
lavoutenubienne.org
Alliance member
Association la Voûte Nubienne
---
The Nubian Vault Association (Association la Voûte Nubienne, AVN) is a French non-profit with the mission to enable access to decent, affordable and sustainable housing in West Africa.
It disseminates a low-tech and low-carbon building technique, energy-efficient and climate-resilient for improved living standards for all and community development.
The Nubian Vault programme, "Better Building in West Africa: a Roof, a Skill, a Market", is a social entrepreneurship initiative dedicated to creating a market for a building technique in order to transform building practices in the Sahel. This technique, the Nubian Vault (NV), is an ancestral system, revitalised, simplified and standardised by AVN for easy replication. Using only locally available materials (raw earth bricks), it enables the construction of decent, affordable and resilient homes in the Sahel. Its thermal and energy efficiency properties make it a highly adapted solution to environment and climate-related challenges in this region: deforestation, increase in temperatures and violent weather patterns, and the need to reduce carbon emissions in the building sector. AVN is a market initiator, transmitting skills, knowledge and awareness on sustainability in housing and building. Its programme is articulated around three interrelated components that together create the conditions for endogenous social, economic and environmental growth: - A Roof : awareness and information for the emergence of a local demand for the Nubian Vault, private housing and service buildings. - A Skill: vocational and entrepreneurial training, and expertise services, in order to enable transformation of building sector practices. - A Market: working with public and financial institutions to include adapted housing into policies and development strategies.