Contact information
About the company
Type
Startup or self-employed
Members type
innovator

Headquarters
08860 Sitges, Barcelona, Spain
Company size
6
Founders
Angel Bosch
Founded
2014
SDG's
Clean water and sanitation
Sustainable cities and communities
Social

Website
aqua-abib.com
Alliance member
AQUA.abib
---
Dealing with water shortage through sustainable solar distillation.
AQUA.abib has developed a new system for water treatment using the energy of the sun that generates both fresh water and commercial salts. Please find a full description of our proposal at: https://youtu.be/Nda6q4pll58
INTEGRATED SOLUTION FOR DEVELOPMENT OF WATER-SCARCE AREAS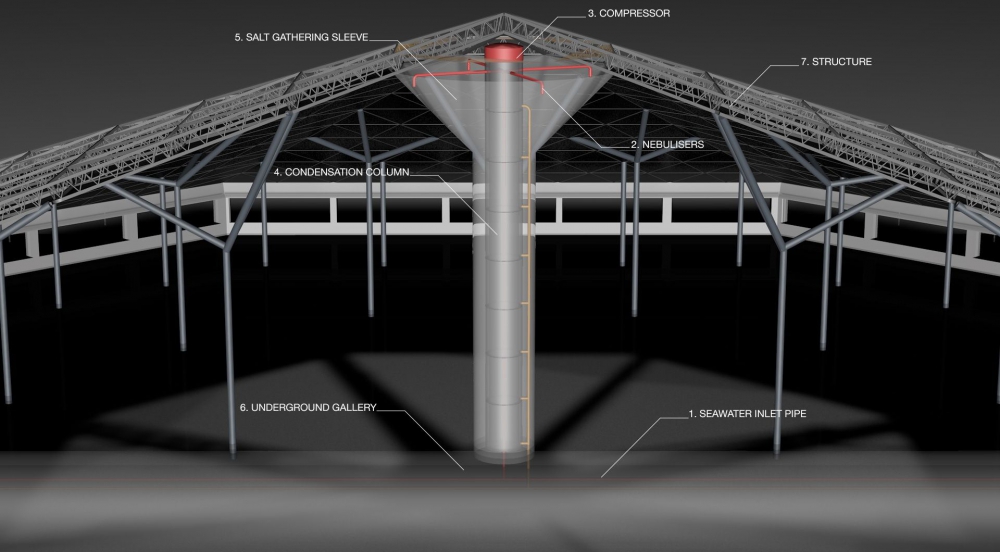 Description
SunAqua is a system that provides water, commercial salt and shelter all in one. It means well-being and development.
Please enjoy a full description at https://vimeo.com/170795589 , and some additional comments at https://vimeo.com/239137400
Available in
Tunisia, Morocco, Egypt, South Africa, Namibia, Chile, Peru, Mexico, United States, India, Malaysia, Oman, Jordan, Saudi Arabia, Turkey, United Arab Emirates, Qatar, Israel, Bahrain, Kuwait, Cyprus, Malta, Greece, Albania, Italy, Serbia, Republic of Macedonia, Gibraltar, Montenegro, Spain, Portugal, San Marino, Kosovo, Croatia, Bosnia and Herzegovina, Slovenia, Vatican City,
Categories of application
Clean water and sanitation, Sustainable cities and communities
Sector of application
Water production, Water treatment, Building and shelters
Status
Tested implementation
---