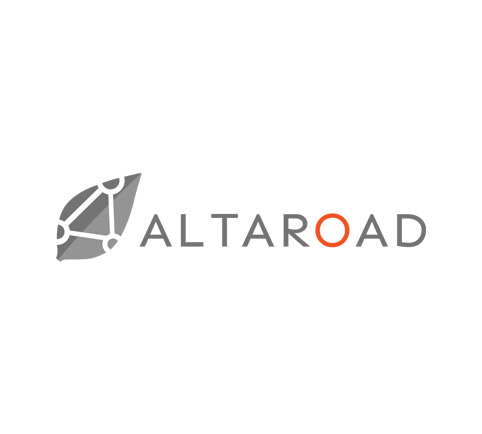 Contact information
About the company
Type
Startup or self-employed
Members type
innovator

Headquarters
94250 Gentilly, France
Company size
6
Founders
Cecile Villette, Bérengère Lebental, Rihab Jerbi
Founded
2017
SDG's
Website
altaroad.com
Alliance member
Altaroad
---
Altaroad enables safer and more environmentally friendly roads thanks to connected devices & a machine learning platform
Altaroad is a French innovative start-up developing a road infrastructure platform for operators of roads, city traffic managers, logisticians, autonomous and connected cars. The solution generates road data to monitor traffic patterns, track the weight of vehicles, assess their impact on the road and detect dangerous driving behavior. This allows for optimized trafic and reduced emissions, as well as optimized predictive maintenance for the very CO2 intensive process of road repairs.
InTRACK
Description
An invisible built-in tracking solution for smart roads, leveraging nano sensors generating road health & traffic data.
InTrack is a data service providing real time information for road managers and (urban or industrial) traffic managers, enabling the next generation of connected road, and making them predictive maintenance enabled and "autonomous vehicle" and "smart charging" ready. How does it work ? 1) State-of-the-art nano-technology sensors embedded in a flexible film build-in the road measure road information in motion. 2) The sensors send the information to the cloud in real time to compute traffic data. This information is fed to machine learning algorithms to improve precision over time. 3) The monitoring interface provides access to the information to allow real time decisions, such as road health and estimated time to repair, traffic categorization and safety recommendations, and vehicle individual speed, weight, tire footprint, trajectory for direct vehicle feedback. Why is it new ? FlowIn combines 4 competitive advantages : - it combines multiple type of sensors to provides reliable, correlated data ; - it is invisible and does not damage the road during installation - it is meant to evolve with the road's lifecycle and be able to compensate measurements for it, maintaining precise measurements over time. - it is plug & play Combining these characteristics, FlowIn provides a unique solution to equip the next generation of roads, that is generating rich and quality data whilst being compatible with long term road requirements.
Available in
France,
Status
Tested implementation
---