Upcoming Events
TEN-T Days 2018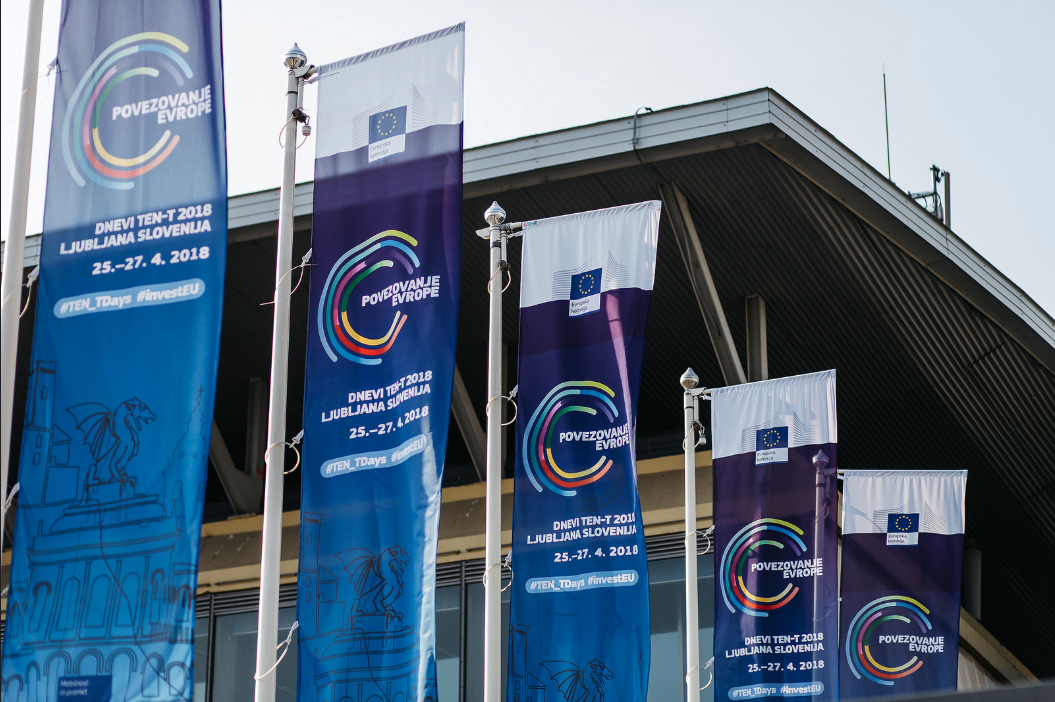 This year's TEN-T Days' exhibition will showcase innovative projects and ideas that contribute to European transport infrastructure development.
The indoor exhibition will welcome about 100 exhibitors showing innovative transport solutions in two halls of the Ljubljana Exhibition and Convention Centre. Come to see exciting projects working on the future mobility - electric vehicles and chargers, ITS and alternative fuels in the Kupola hall, and projects supporting this mobility with rail, maritime, IWW and road transport infrastructure in the Steklena hall! The EU exhibition area will host organisations and programmes funding European transport projects, as well as a large presentation and exchange space.
The outdoor exhibition highlights different innovative technologies for the road sector, such as electromobility natural gas and fuel cells/hydrogen. It spotlights a range of alternative fuels vehicles, from passenger cars and light commercial vans to heavy vehicles such as a CNG and LNG trucks and buses. In addition, an innovative electric plane and other innovate projects will be showcased. As in previous TEN-T Days, we are also offering the popular opportunity to ride&drive a number of test vehicles. Don't miss the other half of the exhibition and join us outside!